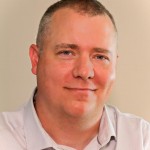 By Ryan Ghidoni
PSR Contributor


Monday October 24th, 2016
Audio Active Advertising – Episode 28:
The real communication challenge is INSIDE the station. If you want to be a lynchpin writer that your radio station can't live without, then you must learn how to WORK, CREATE, and COMMUNICATE. Last week we talked about how a strong work ethic combined with workload management skills are required to thrive in the fast paced environment of radio.
This week we'll go over some tips on HOW TO COMMUNICATE that will improve your relationships with coworkers and clients.
READ THE FULL ARTICLE HERE: 
Ryan Ghidoni is an 18-year veteran of radio advertising and has worked with some of the most creative sales reps, writers, producers and voice talent in the business. Want a more efficient and creative Client Services Department?
Email [email protected] today to find out more about the benefits of bringing in a Creative Consultant