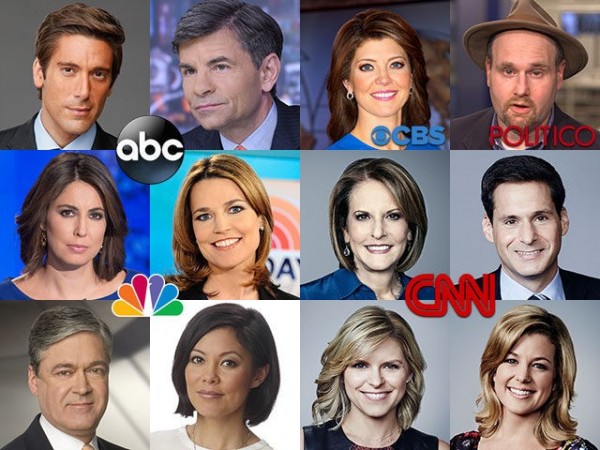 By  EZRA DULIS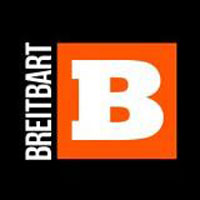 Wednesday October 18, 2016
Several top journalists and TV news anchors RSVPed "yes" to attend a private, off-the-record gathering at the New York home of Joel Benenson, the chief campaign strategist for Hillary Clinton, two days before she announced her candidacy in 2015, according to emails Wikileaks has published from John Podesta's purported accounts.
The guest list for an earlier event at the home of John Podesta was limited to reporters who were expected to cover Clinton on the campaign trail.
The email thread starts with Jesse Ferguson, the campaign's Deputy National Press Secretary and Senior Spokesman, describing the venues and target audience of each gathering:
We wanted to make sure everyone on this email had the latest information on the two upcoming dinners with reporters. Both are off-the-record.

1) Thursday night, April 9th at 7:00p.m. Dinner at the Home of John Podesta… This will be with about 20 reporters who will closely cover the campaign (aka the bus).

2) Friday night, April 10th at 6:30p.m. Cocktails and Hors D'oeuvre at the Home of Joel Benenson… This is with a broader universe of New York reporters.
The "broader universe of New York reporters" includes several top news anchors for network and cable channels, many of whom are listed as a "yes" for the appearance:
From ABC: Cecilia Vega, David Muir, Diane Sawyer (who could only stay for 30 minutes), and George Stephanopoulos.
From CBS News: Norah O'Donnell.
From CNN: Brianna Keilar, Gloria Borger, John Berman, and Kate Bolduan.
From MSNBC: Alex Wagner and Rachel Maddow ("TRYING").
From NBC: Savannah Guthrie.
"Yes" respondent George Stephanopoulos worked for Bill Clinton's presidential campaign and was a Senior Adviser to the President during Clinton's first White House term. Stephanopoulos does not disclose this fact when reporting on the 2016 Clinton campaign for ABC News.
The nascent Clinton campaign invited Jeff Zucker and Phil Griffin, the presidents of CNN and MSNBC, respectively. Zucker declined while Griffin RSVPed "yes." Wikileaks' release of emails from the Democratic National Committee showed then-DNC Chairwoman Debbie Wasserman Schultz scheduled or attempted to schedule private meetings with both executives.
Other "yes" RSVPs come from journalists who have been sighted in the Wikileaks Podesta emails, outing them as friendly or fawning towards Hillary's campaign.
CNBC's John Harwood, who was also a moderator for a 2015 presidential debate, emailed Podesta frequently, practically begging for approval and access.
Politico's Glenn Thrush also emailed Podesta periodically. On Monday, a newly-released email revealed a particularly humiliating incident where Thrush sent Podesta a passage from an upcoming article for his personal approval. "Because I have become a hack I will send u the whole section that pertains to u," Thrush wrote. "Please don't share or tell anyone I did this… Tell me if I fucked up anything."
Sandra Sobieraj Westfall, Washington Bureau Chief at PEOPLE magazine, boasted two days after this confab that stories on Clinton's campaign were generating "absolutely off the charts" traffic and asked for "color you can whisper on background" about what Hillary was up to.
The full RSVP list for Benenson's gathering is shown in an attachment on a separate email:
This is an off-the-record cocktails with the key national reporters, especially (though not exclusively) those that are based in New York. Much of the group includes influential reporters, anchors and editors.

The goals of the dinner include:
(1) Give reporters their first thoughts from team HRC in advance of the announcement
(2) Setting expectations for the announcement and launch period
(3) Framing the HRC message and framing the race
(4) Enjoy a Frida night drink before working more

TIME/DATE: As a reminder, this is called for 6:30 p.m. on Friday, April 10th .

There are several attendees – including Diane Sawyer – who will be there promptly at 6:30 p.m. but have to leave by 7 p.m.

…

FOOD: This will include cocktails and passed hours devours.

REPORTER RSVPs

YES
1. ABC – Cecilia Vega
2. ABC – David Muir
3. ABC – Diane Sawyer
4. ABC – George Stephanoplous [sic]
5. ABC – Jon Karl
6. Bloomberg – John Heillman [sic]
7. Bloomberg – Mark Halperin
8. CBS – Norah O'Donnell
9. CBS – Vicki Gordon
10. CNN – Brianna Keilar
11. CNN – David Chalian
12. CNN – Gloria Borger
13. CNN – Jeff Zeleny
14. CNN – John Berman
15. CNN – Kate Bouldan [sic]
16. CNN – Mark Preston
17. CNN – Sam Feist
18. Daily Beast – Jackie Kucinich
19. GPG – Mike Feldman
20. Huffington Post – Whitney Snyder
21. MORE – Betsy Fisher Martin
22. MSNBC – Alex Wagner
23. MSNBC – Beth Fouhy
24. MSNBC – Phil Griffin
25. MSNBC – Rachel Maddow (TBD)
26. MSNBC – Rachel Racusen
27. NBC – Savannah Gutherie [sic]
28. New Yorker – Ryan Liza [sic]
29. NYT – Amy Chozik [sic]
30. NYT – Gail Collins
31. NYT – Jonathan Martin
32. NYT – Maggie Haberman
33. NYT – Pat Healey [sic]
34. PEOPLE – Sandra Sobieraj Westfall
35. POLITICO – Glenn Thrush
36. POLITICO – Mike Allen
37. VICE – Alyssa Mastramonoco [sic]
38. VOX – Jon Allen

UNKNOWN
1. Bloomberg/MSNBC – Jonathan Alter
2. Buzzfeed – Ben Smith
3. CBS – Gayle King
4. CBS – John Dickerson
5. MSNBC – Ed Schultz
6. MSNBC – Joe Scarborough
7. New Yorker – David Remnick
8. Tina Brown
9. UNIVISION – Maria-Elena Salinas
10. YAHOO – Matt Bai

DECLINED
1. CNN – Jake Taper [sic]
2. CNN – Jeff Zucker
3. Huffington Post – Arianna Huffington
4. Huffington Post – Sam Stein
5. NBC – Chuck Todd
6. NYT – Carolyn Ryan
7. CNN – Erin Burnett
8. NPR – Mike Oreskes
9. MSNBC – Mika Brzezinski
10. MSNBC – Thomas Roberts
11. MSNBC – Andrea Mitchell
12. NY Post – Geofe Earl [sic]

HRC TEAM RSVP (14)
1. John Podesta
2. Robby Mook
3. Huma Abedin
4. Marlon Marshall
5. Amanda Renteria
6. Jennifer Palmieri
7. Kristina Schake
8. Jesse Ferguson
9. Nick Merrill
10. Karen Finney
11. Jim Margolis
12. Joel Benenson
13. John Anzalone
14. Mandy Grunwald
The RSVP list for the event at Podesta's home reads:
Yes

ABC – Liz Kreutz

Yes

AP – Julie Pace

Yes

AP – Ken Thomas

Yes

AP – Lisa Lerer

AURN – April Ryan

Yes

Bloomberg – Jennifer Epstein

Yes

Buzzfeed – Ruby Cramer

Yes

CBS – Steve Chagaris [sic]

Yes

CNBC – John Harwood

Yes

CNN – Dan Merica

Yes

Huffington Post – Amanda Terkel

NO (Panama)

LAT – Mike Memoli

Yes

LAT – Evan Handler

Yes

McClatchy – Anita Kumar

Yes

MSNBC – Alex Seitz-Wald

Yes

National Journal – Emily Schultheis

Yes

NBC – Mark Murray

Yes

NPR – Tamara Keith

NYT – Amy Chozik [sic]

Yes

NYT – Maggie Haberman

Yes

Politico – Annie Karni

Politico – Gabe Debenedetti

Yes

Reuters – Amanda Becker

The Hill – Amie Parnes

Yes

Washington Post – Anne Gearan

Yes

WSJ – Laura Meckler

Yes

WSJ – Peter Nicholas

Yes

WSJ – Colleen McCain Nelson
http://www.breitbart.com/big-journalism/2016/10/17/wikileaks-journalists-clinton-staff-homes-before-hillarys-campaign-launch/