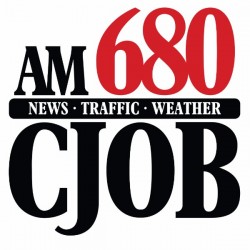 680 CJOB ANNOUNCES NEW LINEUP THAT WILL GET WINNIPEG TALKING
WINNIPEG, September 8, 2016 – Winnipeg's news and information leader 680 CJOB is rolling out a new programming lineup with the introduction of acclaimed local radio personality Shadoe Davis.  Beginning Monday, September 12, these dynamic hosts will engage audiences with their thought-provoking opinions and ideas, taking Winnipeg's most iconic radio station in a new direction.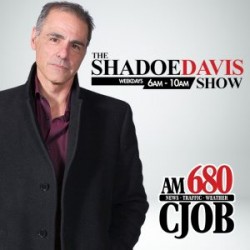 No stranger to Winnipeg radio airwaves, former 97.5 FM (now Power 97) host, Shadoe Davis will now anchor The Shadoe Davis Show from 6-10 a.m. on CJOB.  Born and raised in Winnipeg, Davis has hosted leading radio shows across the country for over 25 years.  Winnipeggers can now kick-start their mornings by waking up to Davis' cool, intelligent and opinionated style. Kelly Moore and Jeff Braun, experienced and knowledgeable sports and news veterans, will join Davis in the mornings.
Richard Cloutier will also be making a move, shifting into the main talk show chair weekday afternoons. Airing from 4-7 p.m., The News on CJOB will feature, Cloutier and experienced news junkie, Julie Buckingham who will deliver analysis and perspective on the day's top news stories.
"With the revitalization of its schedule, 680 CJOB is entering a new era," says Kenton Boston, VP News and Information, Corus Radio, Western Canada. "We value our deep roots in the city and believe our exciting new lineup, lead by Shadoe in the morning, will reflect the issues and the people of Winnipeg for years to come."
Geoff Currier will continue to share the issues and stories that matter to listeners. Weekdays from 10 a.m.-1 p.m. Currier, known for his strong opinions and curiosity, will encourage his audience to participate on-air and online and get involved in the conversation.
Dahlia Kurtz's popular afternoon show is expanding and will now include brand new co-host, Brett Megarry. Brett and Dahlia will run from 1-4 p.m. every weekday and will celebrate Winnipeggers who make a difference in the community. Together, the duo will advocate for their listeners and deliver a fresh combination of positivity and perspective.
                                                                                                                       -30-
 .
 680 CJOB is part of Corus Entertainment Inc.
About Corus Entertainment Inc.
Corus Entertainment Inc. (TSX: CJR.B) is a leading media and content company that creates and delivers high quality brands and content across platforms for audiences around the world. The company's portfolio of multimedia offerings encompasses 45 specialty television services, 39 radio stations, 15 conventional television stations, a global content business, digital assets, live events, children's book publishing, animation software, technology and media services. Corus' roster of premium brands includes Global Television, W Network, OWN: Oprah Winfrey Network Canada, HGTV Canada, Food Network Canada, HISTORY®, Showcase, National Geographic Channel, Q107, CKNW, Fresh Radio, Disney Channel Canada, YTV and Nickelodeon Canada. Visit Corus at www.corusent.com.
Connect/ Social Media:
Follow Corus PR on Twitter @CorusPR
For more information or interview opportunities, please contact:
Samantha Simic
Global News & Corus Radio
[email protected]
416.446.5494