"Behind the scenes, it [Fox News] operates like a sex-fueled, Playboy Mansion-like cult, steeped in intimidation, indecency and misogyny," suit says
by Brian Flood, TheWrap.com | August 23, 2016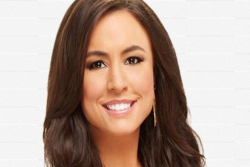 "Fox News masquerades as a defender of traditional family values, but behind the scenes, it operates like a sex-fueled, Playboy Mansion-like cult, steeped in intimidation, indecency and misogyny," according to the legal documents, obtained by TheWrap.
The lawsuit filed Monday in New York State Supreme Court claims Tantaros tried to discuss the situation with Shine, but to no avail. According to the suit, Shine told Tantaros that she should not "fight this" and that she "needed to let this one go." Documents show she's also claiming to have received unwanted sexual advances from O'Reilly, alleging that the "O'Reilly Factor" host asked her to stay with him in Long Island where it would be "very private" and repeatedly told her she probably had a "wild side." Back in 2004, an associate producer
accused O'Reilly of sexual harassment
but the two parties quickly settled out of court.
Shine was recently promoted to the co-president of the cable news network, essentially replacing his former mentor Ailes, who departed after former Fox News personality Gretchen Carlson filed a sexual harassment lawsuit of her own. Tantaros' lawsuit says, "Shine's inexplicable elevation sends the message that it will be 'business as usual' at Fox News when it comes to the treatment of women."
READ THE REST OF THE STORY  HERE  AT TheWrap.com