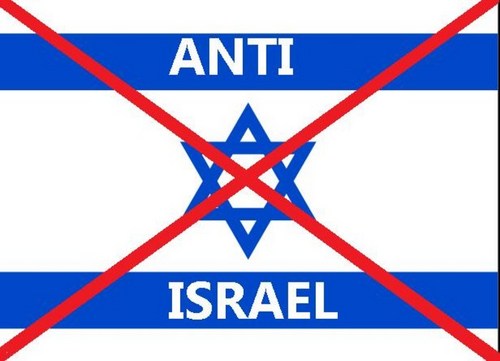 By Harvey Oberfeld
PSR Contributor


August 10, 2016
Don't let any Green Party far left radicals, spin doctors or apologists fool you: the Green Party's decision at its party platform convention in Ottawa for a complete boycott of Israel is more a blatant, hateful stand against the ENTIRE idea of the Jewish state than a mere rejection of a specific policy.
And the FACTS prove that.
The motion ADOPTED BY A MAJORITY of those attending the Greens' calls for a total shunning of the entire State of Israel …  not just its government or agencies, but its businesses , investment, artists,  academics, and impose sanctions on ANYTHING to do with the country …  ostensibly to protest that country's policies towards the Palestinians.
In fact, their resolution does NOT even limit any harrumphing or boycott to actions against people/goods from "the occupied territorities" but THE ENTIRE COUNTRY of Israel.
Now, if the Greens took such strong stances against ALL world-wide political, human rights, economic and military actions by ALL states that fall short, they might be able to defend their stance supporting "noble" ideals.
But let's keep it REAL!
The Greens MUST be aware of China's record in Tibet … where occupation has not only been imposed with total military brutality, but where millions of Chinese have been relocated to overwhelm and destroy Tibetan culture. MUCH WORSE than anything the Israelis have done anywhere. Just ask the Dalai Lama!
But where is the Green motion to totally divest, boycott and impose sanctions on China?
What about Russia?   Surely the Greens … intellectuals that they claim to be …  are WELL AWARE of the Russian aggression in the Crimea and Eastern Ukraine! Not to mention …but let's … Russia's military takeover/occupation of the whole region of Ossetia in Georgia, their military  brutal control of Chechnya and continued occupation of part of Moldova.
Where is the Green motion to boycott, divest and totally isolate Rossiya?
Of course, there has also been Iraq's occupation of Kurdish territories (including the gassing of thousands!);  India's occupation of Kashmir; Ethiopia's continued occupation of part of Eritria;   and, yes, let's include Britain's occupation of the Falkland Island (now in its  34th year).  Are the lives of the people in those places not worthy of Greens' attention and support?  And why are THOSE occupying forces  …. some of them MUCH MORE brutal than the Israelis … not condemned in motions by the Greens?
Where are the Greens' calls for sanctions against them?
And where were/are the motions in the Greens' policy platform calling for a total divestment and sanctions on:   Syria …where 400,000 have been killed (more added daily) and more than 4,000,000 Syrians (also more added daily) have had to flee for their lives to other countries;  Egypt, where thousands of been killed just trying to protest for democracy; or, Cambodia, where millions were massacred etc. etc. etc.
The truth is, the Greens … just like so many on the discredited radical far left, the Arab/Muslim controlled united Nations "human rights" organization, Hamas, Hesbollah, Iran etc … single out ONLY the Jewish state for their ire, their vocal condemnation, sanctions, divestment and boycott.
It's BIAS … pure and simple … and hate.
And I have no doubt that, except among the bigots,  the Greens will pay a heavier price for their terrible hypocrisy than will Israel.
For those who don't remember Harvey and his Television News reporting days, and before that, going back to the days of the Dave Barrett NDP government in the early 70's as legislative reporter, then into the Bill Bennett days, then off to Ottawa for BCTV.  here's his Wikipedia bio