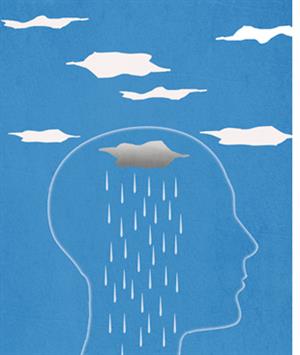 By Andy James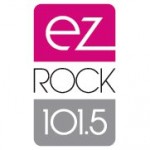 Friday August 5th, 2016
To begin, I should say that I'm normally an incredibly private person, and the thought of disclosing why I've been away is something I've ruminated about for some time. That said, I felt that I owed it to all concerned, particularly, you, our loyal listener. While the speculation about my absence lead to some rather interesting rumours, (like I've been in rehab or that Tj and I had split up) I can assure you that none of that is true.
The reason I've been away, is that I've be living with Anxiety and Depression for the better part of my adult life and it finally caught up with me. We (Tj, Boss Burley and I) decided that it would be in everyone's best interest, if I took the time away to get healthy again.
To say things were dark, very dark, would be an understatement and the impact on the people around me has been more than significant. Getting out of bed to go to work felt like an insurmountable task, the thought of emceeing any event, an impossibility. Even simple tasks, like grocery shopping had become paralyzing.  Anxiety and Depression aren't something you can simply say "Come on Andy, let's feel better". Anxiety is a form of Depression and both are forms of mental illness. As I've learned, both require proper treatment. I've been blessed with a great support team from the medical side, but also some incredible friends and family. When I hit rock bottom, I was very fortunate to have a support team that gave me a life line. This journey has made me realize who really 'has your back', and for that, I am eternally grateful. Anxiety and Depression also take an incredible toll Tj has been an absolute rock, not only holding down our radio show, but also keeping our vibrant family and home running smoothly. That, takes an incredible person, which is one of the many reasons I knew I had to get better! She is the love of my life, and my best friend, and her fortitude, support and commitment has been the integral force that is bringing me back. I've spent the better part of the last 6-8 weeks, at our cabin at Hatheume Lake. Time to disconnect and heal, with many alpine hikes with my furry friend Kimi, casting a few flies, and lots of self reflection and 'homework'(as assigned by my psychologist)
I also have to thank our team at EZ Rock and Bell Kelowna. I learned that Bell's "Let's Talk" mental health initiatives are not just lip service, they've been a life saving resource.
As mentioned, I am an extremely private person, so why am I sharing this journey with you? Because I feel a responsibility to use my public voice to help! If ONE person(you or anyone you know)is hurting, or in need of support, PLEASE reach out! Talk to your family, your friends, your Doctor, your Psychologist…ANYONE!
Some links that helped me:
http://www.heretohelp.bc.ca/screening/online/
As one of my dear friends and 'support team' members said, it takes "one small key to open a 1000 lb door"! Find your 'key' and get the help you need to open the door to better mental health! Am I 100%? Let's say, I'm sure working on it everyday. Thank you for your patience and support!
Much love
Andy