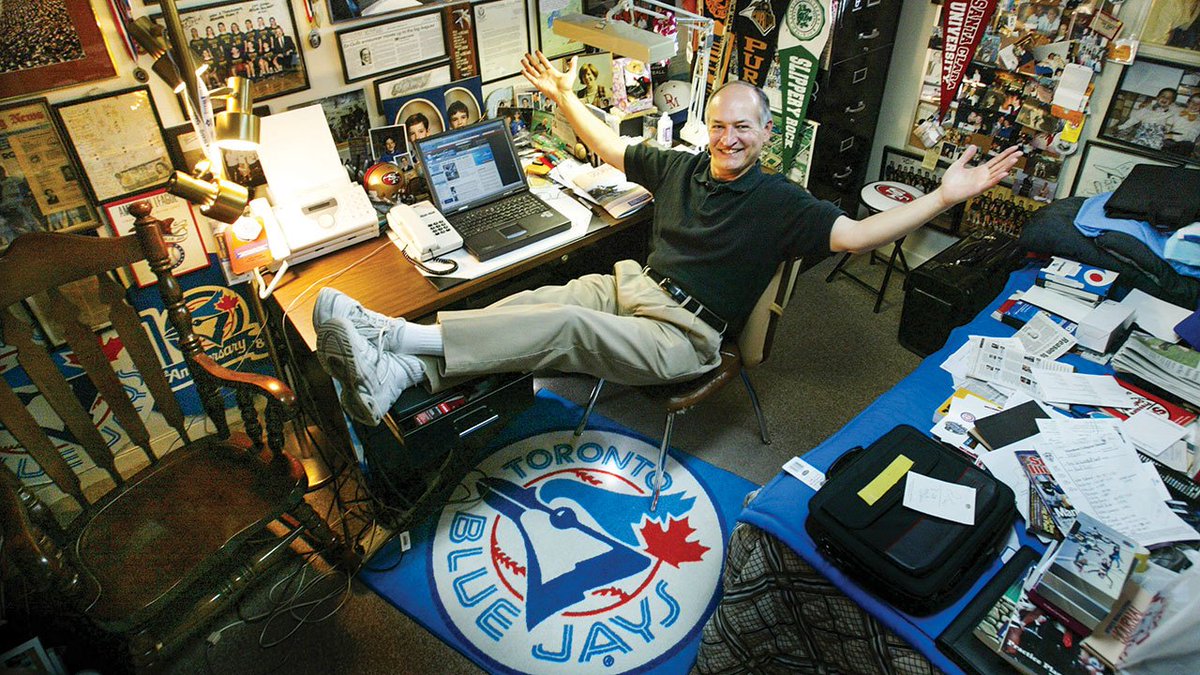 For Jerry Howarth, it all started the day he walked into Hunter Gardner's print shop in downtown Tacoma, Wash. It was the spring of 1974, Howarth was the new play-by-play man for the Pacific Coast League's Tacoma Twins, and he needed scoresheets. Gardner decided that 3,000 seemed like a good round number and upon filling the order joked that he'd sold the rookie broadcaster enough to last for 20 years.
Neither of them could have guessed that more than four decades later, Howarth would still be in the booth—never mind that he'd be in his 35th season calling Toronto Blue Jays games. Howarth, who turns 70 this month, still carries around the little leather binder Gardner gave him. It holds a season's worth of scoresheets, perfect for quickly flipping back during a broadcast to reference moments from earlier in the year—how a pitcher had previously handled a particular opponent, or how one of the Jays' big bats fared against a rival's ace the last time he was in town.
Howarth, who describes himself as "old-school," doesn't use a laptop during games. Instead, he relies on his own meticulous notes—the first thing he does after arriving at the ballpark is update his scorecard from the previous day. His scorekeeping style has evolved over the years, always with an eye to include more detail—whether it's using shorthand that only he can understand or different colours of pens and highlighters.
"If your paperwork is good," says Howarth, "your play-by-play will be better."
READ MORE HERE. 
Jerry's first baseball play-by-play was in 1974 for the Tacoma Twins of the Pacific Coast League.  He also called college sports for Pacific Lutheran University.