Veteran announcer will be replaced by Elliotte Friedman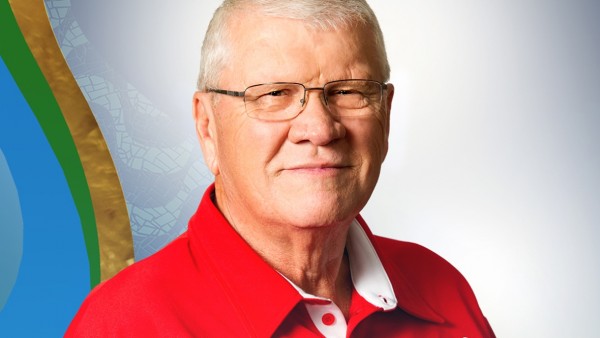 CBC Sports broadcaster Steve Armitage has stepped down from the network's Olympic broadcast team.
Armitage was scheduled to provide commentary for swimming and diving before being recently diagnosed with chronic heart failure. This condition refers to fluid buildup around the heart, impacting the organ's ability to pump blood.
The Rio Olympics would have been his 16th Games as a broadcaster.
Elliotte Friedman will replace Armitage, joining Byron MacDonald (swimming) and Blythe Hartley (diving). Friedman's sideline aquatics reporting responsibilities will be handled by Andrew Chang and David Amber.​
"I am not going to Rio for the Games because I have no other choice," Armitage said in a press release. "If I thought I could 'wing it' or fake it, I would be there."
"To use a bad pun, I'd be there in a heartbeat, but the doctors suggest strongly that I would be putting myself at risk," he said.
Armitage has been honoured with three Gemini Awards, the Foster Hewitt Award and was inducted into the British Columbia Sports Hall of Fame.
READ MORE HERE!