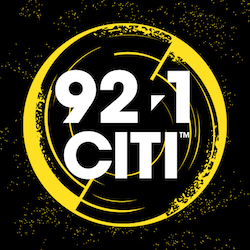 Thursday July 7, 2016
.
Winnipeg rock station 92 CITI FM is now a name of the past.
The Rogers-owned station unveiled a rebrand on Wednesday, calling itself simply 92-1 CITI.
The new name also came with a new logo and colours, mimicking a record disc.
Announcer Mark Morris explained the changes to listeners on the station's Facebook page (watch in link below).
Read More HERE