PRESS RELEASE
Monday July the 4th, 2016
Today, I am unveiling an exciting and new weekday talk show line-up for News Talk 770. Danielle Smith, host of 'Afternoons', will be moving into our key morning 'talk-block' from 9:30-12:30p bringing a fresh and unique perspective on the politics of the day, life in Calgary and the world around us. Danielle is a voice and leader who is well known to Calgarians, and all Albertans for that matter.

The change also means a familiar voice will be slipping into the main talk show chair for News Talk 770 Afternoons. Rob Breakenridge takes to the air-waves from 12:30-3:00p weekdays. Rob will continue to deliver his insight and analysis on the topics that matter most to our audience.
Both of these changes will begin Tuesday, July 5th.
Of course, you'll still hear all of our other personalities including The Morning News with Bruce Kenyon (5:30-9:30a), Calgary Today and Angela Kokott (3:00-6:30p), Sports Talk with Jock Wilson (6:30-8:00p) and, rounding out our weekday line-up At Night (8:00-10:00p) with Dan Riendeau.
The aim of these changes will be to continue to deliver Calgary's best Talk and Information that you've come to rely on.
John Vos
Manager, Talk & Talent. News Talk 770
New time, New Direction for Sportstalk on QR 770 with Jock HERE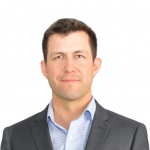 What happened to Roger Kinkade?
He and Newstalk 770 have parted ways