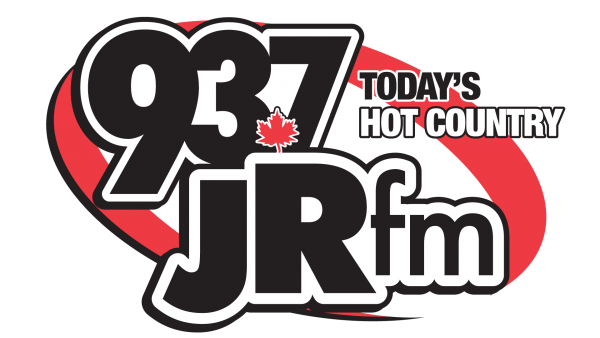 By Gerry Siemens
PSR Contributor
Monday June 27th, 2016
In an era where radio stations often adopt and abandon formats at a somewhat alarming rate, it seems almost unthinkable that Today's Hot Country, 93.7 JRfm is about to celebrate it's 30th Anniversary on Canada Day! Thirty years, one format! Very few stations, anywhere in the world can report such a record. As a former team member that spent more than 23 years as part of the JRfm team, I was recently asked to write a piece helping to commemorate the stations amazing history.
The station launched itself as JR Country at precisely 9:37 am on July 1st, 1986 to the driving sound of Waylon Jennings, "Are You Ready for the Country" a classic song written by Neil Young. Excitement was high, but the timing could hardly have been worse. Country music in 1986 was in a decided slump. Just a few months previous, the New York Times had actually declared country music as being, "dead!"
Well, it wasn't dead, but neither was it healthy. Country music in the mid-80's was in a full fledged identity crisis. The traditional country artists such as the fabulous George Jones, George Strait and the incomparable Merle Haggard were still making great music and attracting significant airplay. The so-called "Outlaw" movement featuring Willie Nelson, Waylon Jennings, Hank Williams Jr and others were having a great impact but often recorded music that was more rock and roll than country. And then, there were artists such as Barbara Mandrell, Restless Heart, Ronnie Milsap, Crystal Gayle and many others that were releasing music with lush production and a heavy emphasis on strings. That music that could just as easily have been heard on an easy listening station, but was being pushed as country if only because it was produced in Nashville. The result was kind of a mish-mash of music that was very hard to combine into a single format and left listeners confused and mostly indifferent.
All of that, combined with the fact that the Canadian country music of the day really wasn't very good meant that JRFM launched at a time when the format was struggling almost everywhere in North America. The station got off to a very slow start and it took years before it was able to get out of the shadow of long-time country music giant, CKWX. It seems odd today, to consider that an FM station would struggle against an AM competitor in a music format. However, in the mid-80's listening to AM music formats wasn't uncommon and in fact, many cars did not yet come equipped with an FM radio.
I was not part of the early days of JRFM, not having joined the company until 1993. In fact, in 1985 I was part of a team from Alberta that had filed an application with the CRTC for a new country music station in Vancouver that was in direct competition with Pattison's application. Coming from Alberta, I don't think we fully appreciated the impact that Jim Pattison had in Vancouver and British Columbia. That was especially true in 1985 just a few months before Expo was to launch, which of course, was Jimmy's baby. I will never forget Pattison's General Manager at the time, Harvey Gold speaking to us during the hearing. We knew his words, were true "nice application boys but this one is in the bag," but it still made us mad. Of course, he was right and Mr. Pattison got the Vancouver station, as he should have.
When I joined JRfm in the spring of 1993 the station was finally starting to find its legs. As great a competitor as CKWX had been, the transition of listeners finding their favourite music on FM, rather than AM was well underway. Country music had found a new direction and was getting more and more healthy, led by the charge of newcomer Garth Brooks. In fact, the first time I met Jim Pattison he said to me, "you can't miss with that FM." He turned out to be right. He almost always is.
We sped up the demise of CKWX by taking long time WX Morning Man Jim Fraser and moving him to JRfm, where we teamed him up with former UTV News Anchor, Tamara Stanners. It wasn't long after Fraser left that CKWX adopted the very successful "news wheel" format and became News 1130, which it remains today.
As JRfm approaches its 30th anniversary, I have been asked if we ever considered changing format. Over 23 years of ratings success and occasional ratings disappointment, of course there were times that the subject was tabled. However, nothing ever presented itself that made more sense that staying the course and being the only game in town, in a country format. Plus, as the only country station in the market we were somewhat "bullet proof" as it was quite unlikely that another station would change format to attack us.
As the years went by, JRfm continued to grow and became a major influence in the Canadian country music industry. The fact is JRfm played a very significant role in the development of any number of Canadian country music stars. The close relationship JRFM developed with the artists was mutually beneficial. Paul Brandt, Terri Clark, Dean Brody, Carolyn Dawn Johnson, Johnny Reid, Doc Walker, Emerson Drive, Farmer's Daughter, Rick Tippe, One More Girl and many others came through door of the station and became fast friends with the entire staff.
We were lucky enough to have a small theatre in the middle of the station, and dubbed it the JRfm Fan Jam . Lucky JRfm listeners were often invited to join us for up close and intimate concerts with some of the top stars in country music. Included in that number were Aaron Pritchett, Chad Brownlee, Dallas Smith, the Corb Lund Band and even Lady Antebellum.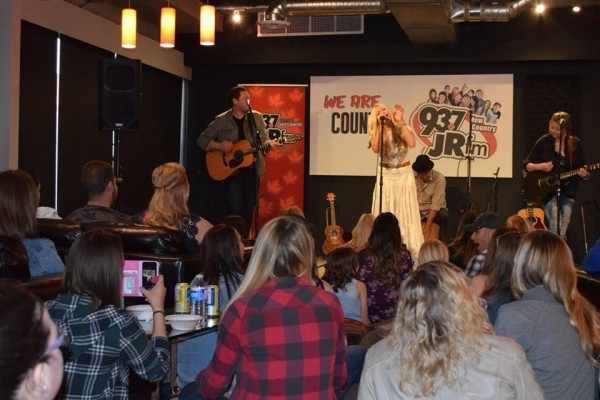 Over the years, JRfm developed a stellar reputation in both the broadcast and music industries. Twice JRfm was named "Station of the Year" by the Canadian Country Music Association as well as two station of the year awards from Canada Music Week. The BCCMA also recognized JRfm as station of the year on numerous occasions.
Further, any piece on JRfm has to include "Basics for Babies" now in its 23rd year. B4B was created as a result of local food banks being chronically short of baby food and formula. It has become a significant part of the station's fabric, and it too has received National recognition, being named as the Community Service event of the year on two different occasions by the Canadian Association of Broadcasters.
Mostly, when I look back on my 23 years with JRfm I remember an amazing team with an absolute passion for making the station the best it could be. Plus, an incredible cast of characters that may someday turn itself into a book.
The list is long and includes (but is not limited to) some truly awesome, talented people such as Campbell McCubbin, Jack Marion, Greg Douglas, Scott Barratt, Sharryn Graham, Tom Mark, Jim Benny, Jim Fraser, Steve Darling, Nick the Guy, Tamara Stanners, Frank Callaghan, Dave McCormick, Greg Sherrat, Susan Sierra, Chris Coburn, Crystal Darche, Colleen Troy, Carol Alexander, Ian Power, Bob Saye and many, many others. The current on-air line includes Vancouver's longest running morning show featuring Clay St. Thomas and Karen Daniels. That team, backed up BarBara BeaM, Docc Andrews and jaXon Hawkes may well be the best roster that JRFM has ever aired and I would put them up against any team in Vancouver.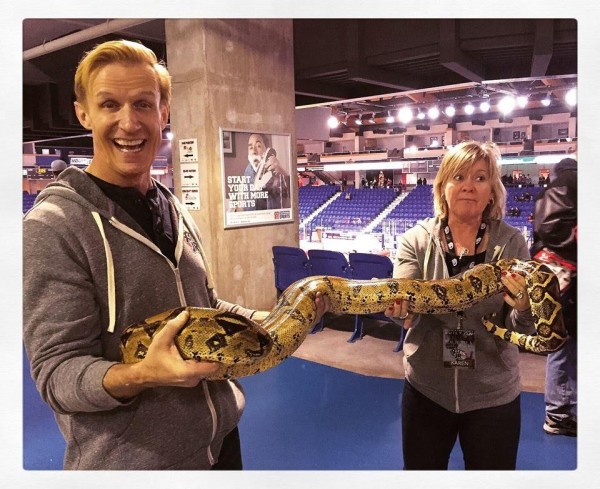 The station will be celebrating it's anniversary with the real people that made it possible to stay in the format for 30 years, and that is the listeners. The station has a large family style event planned for Langley's Willoughby Park on Canada Day as well as a series of concerts around the Canada Day weekend at the Roxy. Details can be found at jrfm.com
Happy Anniversary to everyone at Today's Hot Country, 93.7, JRfm.
Gerry Siemens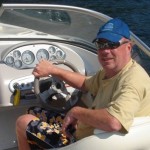 Gerry Siemens is a Vancouver free-lance writer and broadcaster and is the former Vice President/General Manager of CJJR-FM/CKPK-FM Vancouver. He joined the company from CHFM, Calgary in 1993 and left JRFM in March of 2015.
.
.
Puget Sound Radio not only thanks Gerry for this great article, but we also thank Ted Wendland of RadioWest for providing the link to an aircheck of the launch of JR Country with , then GM, Harvey Gold on Canada Day, 1986.