Kimberly Wynn, ex of CTV MORNING LIVE in Edmonton, has moved to CTV Vancouver's morning show as a traffic specialist. Her background also includes 630 CHED Edmonton, Global Lethbridge and Shaw TV Edmonton…

Marney Blunt is the new CJDC-TV Dawson Creek anchor, ex of CTV Winnipeg.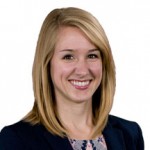 She succeeds Ashley Wiebe   who moved to CHAT-TV Medicine Hat as a reporter…
Sean McEwen is the new Sunfm (CHRX) Fort St. John morning show host. The Fanshawe College graduate moved from London… Also at Bell Media Fort St. John, Joseph Graves, a recent SAIT Calgary graduate, has become the broadcast engineer…
Thanks to Broadcast Dialogue for each of these reports ….
If you have or know of any moves, please contact Puget Sound Radio HERE