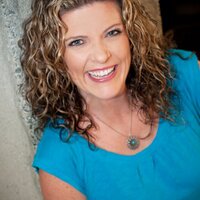 Is another Corus bloodbath underway?  Jennifer Thomson (pictured in happier times) advises her traffic reporter position has been eliminated and management says her services are no longer needed.
Word has it Pete Marier, morning man at Boom 99.7, Ottawa's Corus station was fired this morning, Also let go were Heather Ray and Sandy Sharkey.
and looking at Boom and Jump websites are filled with holes!
The PD in Hamiton is gone, Promo in KW and Morning Show Announcer gone in London.
More Updates…
Also involved in the Bloodbath:
Art Director in Toronto – Lex Spicer.
Interactive Account Manager/Content Coordinator positions eliminated in Barrie, Cornwall, & Ottawa.. more to be confirmed (Gone are Meghan Kyer & David Pattee).
Promotion Director/Creative Director in Barrie & Kitchener – Paul Stoutenburg & Patrick Olsen.
Sales Manager in Winnipeg (Will Woytowich) demoted to account manager. Sales Manager positions being eliminated in other markets.
This story is developing. Stay tuned…
If you have any information which has yet to be shared, please email: mee@pugetsoundradio.com