by LAUREN KRUGEL | THE CANADIAN PRESS
Posted by the Victoria Times-Colonist

JUNE 4, 2016 01:55 PM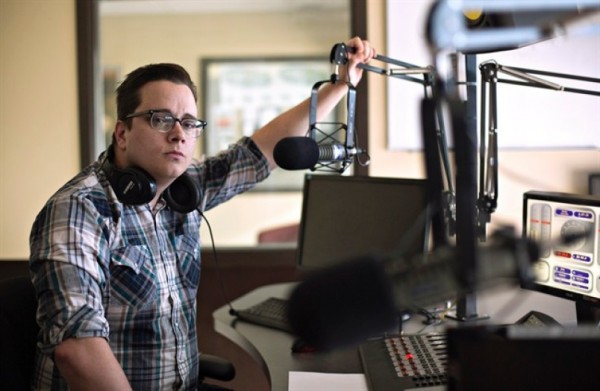 .
FORT MCMURRAY, Alta. – From the streetfront window of rock station 100.5 Cruz FM in downtown Fort McMurray, program director Andrew Wilcox can see the forested hill where his home still stands in the fire-scarred Abasand neighbourhood.
Under the original government re-entry plan, Wilcox would have been able to return Saturday to the house he shares with two roommates.
But the area sustained major damage when the voracious wildfire swept through parts of the city a month ago.
Toxic ash has rendered the homes of up to 2,000 people in the neighbourhoods of Abasand, Beacon Hill and Waterways uninhabitable, even though they're still structurally sound.
"Literally where I sit right now, my home is basically a straight line up a hill and there's a part of me that would love nothing more than to run up that hill and head to my house," said Wilcox, who has been staying with a coworker since he got back into Fort McMurray.
He said it's natural to feel angry and frustrated, but he understands authorities are trying to keep everyone safe.
Wilcox was allowed back into Fort McMurray a week ago, four days before the official staged re-entry began, as the radio station was deemed an essential service.
On May 3, the day everyone had to flee, the station managed to stay on air until about 5:15 p.m., when back-up generators for its transmitters cut off. Staff had left by then.
Wilcox wanted to get back to work after packing up some of his things in Abasand, but by then the entire city was being evacuated.
"I tried — believe me. It was the most frustrating feeling I've ever had in my life, not being able to be here at that moment," he said.
"It is our job and our passion to inform people and talk to people over the radio. Nobody wanted to go. We all planned to be here all night long and we had to leave about 4 o'clock and it was the weirdest thing to drive away from town and listen to the station until it had basically stopped."
The station was off the air completely for about two-and-a half days. After that, it came back in phases, streaming online from its sister station in Edmonton initially.
The fire came perilously close to its transmitter near the airport, but caused no harm to it in the end. So it was able to get back up and running more quickly than first feared.
The station is now running with about half the staff it normally has.
READ THE REST OF THE STORY  HERE  AT THE TIMES-COLONIST WEBSITE