ON THIS DAY in 1900,
the famous "His Master's Voice" logo was registered as a trademark by the Canadian parliament.

Phonograph manufacturer Emile Berliner had bought the rights to the painting by Francis Burraud earlier that year during a trip to England. The painting shows Burraud's dog, "Nipper," looking down the horn of a phonograph. It would become one of the most recognizable logos in marketing history after its use by the Victor Talking Machine Company and its successor, R-C-A Victor.
In 1910, Aaron Thibeaux (T-Bone) Walker, the man who brought the electric guitar to prominence in the blues, was born in Linden, Texas. Walker developed a style that had a great influence on such later bluesmen as B-B King, Buddy Guy and Albert Collins. T-Bone Walker's biggest hit was his 1943 "Call It Stormy Monday." Walker died in 1975.

In 1918, comedian Johnny Wayne (pictured, left) was born in Toronto.  On both CBC radio & TV Wayne & Schuster was Canada's alltime favorite comedy team, & appeared on CBS TV's Ed Sullivan Show an amazing 52 times.  He died of cancer July 19, 1990 at age 72.
In 1919, actor Frank Middlemass was born in England.  He is best remembered in North America as the first doctor on the longrunning rural UK TV drama Heartbeat, and as the memorable Rocky Hardcastle over a span of 12 years in the BBC's As Time Goes By.  He died Sept. 6 2006 at age 87.
In 1941, band singer Frank Sinatra joined the Tommy Dorsey Orchestra in recording (among several new songs), "This Love of Mine" for RCA Victor records. It became one of the band's nine Top 10 singles during the year. In the 23 years between 1935 and 1958, 102 singles featuring the Tommy Dorsey band made it to the Billboard Top 10.

In 1955, "Billboard" reported that "The Ballad of Davy Crockett" (with Fess Parker, pictured) was the most popular song in the U.S.
Also in 1955, 20-year-old Elvis Presley made his first appearance on the "Big D Jamboree," a country music show broadcast Saturday nights from the Sportatorium in Dallas over KRLD AM1080 radio.
In 1957, the National Academy of Recording Arts and Sciences (NARAS) was formed. NARAS is responsible for organizing the annual Grammy Awards.

Also in 1957, singer Faron Young taped his next Top 20 country single, "Love Has Finally Come My Way" backed with "Moonlight Mountain," for Capitol Records, in a session at the Owen Bradley Studio in Nashville.
In 1958, Buddy Holly received his draft notice, but was ultimately rejected for military service due to his poor eyesight and a stomach ulcer.
In 1960, Elvis Presley visited Las Vegas, and his entourage was for the first time dubbed the "Memphis Mafia" in the local media, due to them wearing long coats and dark glasses.

In 1962, "Wide World of Sports with Chris Schenkel" debuted on the CBS radio network.
In 1966, Herb Alpert & The Tijuana Brass went to No.1 on the Billboard album chart with 'What Now My Love', setting a new US record with four LP's in the Top Ten. The other three were; 'South of the Border', 'Going Places' and 'Whipped Cream and Other Delights'.
Also in 1966, Percy Sledge hit number one with his first — and what turned out to be his biggest — hit.


When a Man Loves a Woman would stay at the top of the Billboard pop charts for two weeks. It was the singer's only hit to make the top ten and was a million seller.
Still in 1966, the Rolling Stones single "Paint It Black" hit #1 in the U.K.
Again in 1966, all four Beatles spent the day with Bob Dylan in his room at the Mayfair hotel in London.
Also in 1966, Ike & Tina Turner released "River Deep, Mountain High."
In 1967, The Temptations headlined CBS-TV's Ed Sullivan Show, singing a medley of their hits "(I Know) I'm Losing You," "All I Need" and "My Girl."  Pop singers Robert Goulet and Jane Morgan were also featured.
Also in 1967, The Association made their TV debut on CBS's weekly "Smothers Brothers Comedy Hour," singing their Top Ten hit "Along Comes Mary."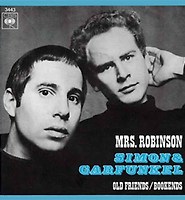 In 1968, the No. 1 Billboard Pop Hit was "Mrs. Robinson," by Simon & Garfunkel.
In 1969, singer Judy Collins guested on NBC-TV's "Tonight Show with Johnny Carson."
Also in 1969, Rolling Stone Mick Jagger and Marianne Faithfull were arrested at their London home and charged with possession of marijuana; they were released on 50 pounds (US $85) bail.
In 1971, actor & war hero Audie Murphy, who starred in the 1961 TV series Whispering Smith, died in a plane crash at age 46.

In 1973, The Dark Side Of The Moon by Pink Floyd was on both the UK and US album charts. It remained on the Billboard chart for 741 discontinuous weeks from 1973 to 1988, longer than any other album in history.
In 1974, at the 26th Emmy Awards, top honors went to the Korean War comedy M*A*S*H, Best Actor Alan Alda and Best Actress Mary Tyler Moore.
In 1975, actor Roy Roberts (below), who typically played exasperated executives on TV shows like Petticoat Junction, Gunsmoke, Beverly Hillbillies, Lucy Show, My Little Margie etc, died after a heart attack at age 75.

Also in 1975, The Doobie Brothers went gold with their fifth studio album, Stampede. The group, formed in San Jose, Calif., recorded 16 charted hits. Two made it to number one, becoming million-selling, gold record winners: Black Water [March, 1975] and What a Fool Believes [April, 1979].
In 1976, the Allman Brothers Band broke up after Greg Allman testified against Scooter Herring, his personal road manager, who was charged with drug trafficking. Herring was subsequently sentenced to 75 years in prison. Although the other band members vowed to never to work with Greg Allman again, the Allman Brothers band regrouped in 1978.
In 1977, the song "Barracuda" was released by Heart.
Also in 1977, Bruce Springsteen settled out of court with his former manager Mike Appel. The settlement allowed Springsteen to began recording again.

Still in 1977, singer & TV host John Davidson escaped a horrendous fire at the Beverly Hills Supper Club in Southgate, Kentucky, which killed 164 people (including Davidson's musical director) and left 130 others with inuries.
In 1978, the No. 1 Billboard Pop Hit was "Too Much, Too Little, Too Late," byJohnny Mathis & Deniece Williams.
Also in 1978, former teen heartthrob David Cassidy guest-starred as an undercover cop busting a high school drug ring on the NBC-TV series "Police Story."
In 1981, African-American jazz pianist/composer arranger Mary Lou Williams, called The First Lady of Jazz, who worked with Andy Kirk, Benny Goodman, Earl Hines & Tommy Dorsey, lost her battle with bladder cancer at age 71.
In 1982, a benefit concert for Vietnam veterans in San Francisco raised 175-thousand dollars. The performers included Starship, the Grateful Dead, Boz Scaggs and Country Joe McDonald.

Also in 1982, movie critic Leonard Maltin made his first appearance on Entertainment Tonight.
In 1983, "Flashdance…What a Feeling" by Irene Cara topped the charts and stayed there for 6 weeks.
Also in 1983, the second US Festival opened in San Bernardino, California. Bankrolled like the first one by Apple Computer founder Steve Wozniak, it lost millions, largely because of astronomical fees — over one-million dollars each — paid to such performers as David Bowie and Van Halen. There were two deaths at the festival site, one of them a murder.
Still in 1983, "Weird Al" Yankovic left his job as a mail clerk in Southern California.
In 1984, British comedian Eric Morecambe of the team Morecambe & Wise, suffered a fatal heart attack at age 58.

In 1986, actress Lurene Tuttle succumbed to cancer at age 79. Dubbed the First Lady of Radio because of her versatility, she had longrunning roles on Sam Spade, Red Skelton, Great Gildersleeve and Dr. Christian, to mention a few.  On TV she was a regular on Life with Father, Julia, Father of the Bride, Pete & Gladys, These Are the Days & Perry Mason.
Also in 1986, viewers participating in Dick Clark's "America Picks the Number-One Songs" chose Bill Haley's "Rock Around the Clock," Simon and Garfunkel's "Bridge Over Troubled Water" and "All Night Long (All Night)" by Lionel Richie as the rock era's greatest hits.

In 1987, Whitney Houston released her second studio album, "Whitney," in Canada. The same day fans in the US got the hit single from it "I Wanna Dance with Somebody" and the rest of the CD six days later (June 2).
In 1988, George Michael started a three week run at No.1 on the Billboard singles chart with 'One More Try'.
In 1990, the Dave Thomas Comedy Show, a five-week summer replacement series headed up by Canadian comedian Dave Thomas debuted on CBS-TV.
In 1995, Hootie & the Blowfish started a four-week run at No.1 on the Billboard album charts with 'Cracked Rear View'. The album went on to sell over 15 million copies.

In 1998, actor/comedian, Phil Hartman, was shot to death while asleep by his wife, who then killed herself. He was aged 49. Hartman starred in the TV sitcom, "NewsRadio"
Also in 1998, Elton John & Bernie Taupin's global hit "Candle In the Wind '97" was a double winner at the Ivor Novello Awards held at London's Grosvenor House Hotel. The song commemorating the late Princess Diana won best-selling U.K. single and international hit of the year. Accepting the award, John called his victory  "bittersweet," noting, "I wish this record had never had to be made."
In 2000, Britney Spears was at No.1 on the Billboard album chart with 'Oops!… I Did It Again'.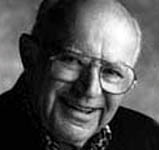 In 2002, CBC radio host Otto Lowy who emceed the eclectic music show The Transcontinental over two or more decades, died in Vancouver following a heart attack at age 81.
Also in 2002, at 5 am Vancouver radio station CJNW AM 730"NW2" 24-hour news radio powered by CKNW was unplugged.  The station went to a commercial-free modern rock format with live coverage of the Stanley Cup Playoffs.  On August 6 a male-oriented "MOJO Radio" experiment began under the CHMJ call letters. 
Still in 2002, NBC announced that Brian Williams (below) would succeed Tom Brokaw as anchor of its "Nightly News," but not until the 2004 presidential election was over.

In 2003, actress Martha Scott, who appeared repeatedly in TV's General Hospital, Dallas, Bionic Woman, Bob Newhart Show, Rob't. Montgomery Presents & Beulah Land, died at age 90.
In 2007, The Police kicked off their 152 show Reunion Tour at General Motors Place in Vancouver, in front of 22,000 fans.
In 2008, the Toronto-based band Rush made a $100,000 donation to the Canadian Museum of Human Rights.
In 2009, Depeche Mode singer Dave Gahan had surgery to remove a cancerous tumour in his bladder. The band, involved in a world tour, cancelled several shows because of the 47-year-old's ongoing health problems.
In 2010, country singer/songwriter and Pittsburgh radio/TV host Thomas Hoyt "Slim" Bryant died at the age of 101.

Also in 2010, former child actor Gary Coleman of the TV show Diff'rent Strokes died of an intracranial hemorrhage following an accidental fall at his home at age 42.
Still in 2010, Kevin Eubanks left NBC-TV's "The Tonight Show" after 16 years leading the band in support of Jay Leno. He said he wanted to pursue other opportunities.
In 2012, Iron  Maiden's "The Number Of The Beast" was named the greatest album in British music made during Queen Elizabeth II's 60-year reign, according to retailer HMV's online survey of 30,000 music fans.
In 2013, Don Oliver, who reached a nightly national audience as a correspondent covering major events for NBC News for more than 25 years, died in Spokane, Wash., at age 76. The cause was complications of Lewy body dementia.  Oliver had worked for NBC Nightly News from the mid-1960s until 1992.
In 2014,
 an original cast member as 'Vi' on the PBS children's program 'Electric Company,' Lee Chamberlin, who went on to a decades-long acting career on stage and screen, died  of metastatic cancer at age 76. She starred alongside James Earl Jones in the CBS-TV police drama Paris, and had recurring roles on All's Fair, The Practice, and All My Children.
Also in 2014, The Rolling Stones topped Billboard magazine's list of the top 25-selling live acts of the past 25 years grossing more than $1.5 billion on the road since '90, playing more than 500 shows before almost 20 million fans. U2 was in second place with Bruce Springsteen third, earning $1.2 billion gross over 700-plus shows in front of 15 million fans.
In 2015, Mel Waiters, a Southern blues singer known for soul-drenched hits such as "Hole in the Wall" and "The Smaller the Club," lost his battle with cancer at age  58.
Also in 2015, Pete Townshend  of The Who received the Stevie Ray Vaughan Award at the MusiCares Benefit Concert in New York City. The award was for Townshend's work with the charity, which assists musicians with addiction recovery, and was presented by Bruce Springsteen.
Today's Birthdays:
Actress Carroll Baker (LA Law, Grand) is 85.
Rockabilly singer-musician Sonny Burgess is 85.
Actor John Karlen (Dark Shadows, Cagney and Lacey) is 83.
Singer Gladys Knight (Dancing With the Stars) is 72.
Singer Billy Vera is 72.
Actress/director Sondra Locke (Rosie: The Rosemary Clooney Story) is 72.
Singer John Fogerty is 71.
Actress Leah Ayres (1st & Ten: The Championship, The Bradys. St. Elsewhere, Nine to Five) is 60.
Actor Louis Mustillo (Mike & Molly, High Incident) is 58.
Actress Michelle Collins (Coronation Street) is 55.
Actor Brandon Cruz (The Courtship of Eddie's Father) is 54.
Actor James Michael Tyler (Friends) is 54.
Singer Roland Gift (Fine Young Cannibals) is 54.
Country singer Phil Vassar is 54.
Actress Christa Miller (Cougar Town, Scrubs, The Drew Carey Show) is 52.
Actress Ashley Laurence (Capitol) is 50.
Singer Chris Ballew of Presidents of the United States of America is 48.
Singer Kylie Minogue is 48.
Rapper Chubb Rock is 48.
Actor Justin Kirk (Weeds) is 47.
Actress Kate Ashfield (Secrets and Lies, Diary of Anne Frank) is 44.
Actress Alicia Minshew (All My Children) is 42.
Former Fox & Friends co-host/former "The View" co-host Elisabeth Hasselbeck is 39.
Actor Jake Johnson (New Girl) is 38.
Actor Jesse Bradford (Sequestered, Guys With Kids, The West Wing) is 37.
Actress Monica Keena (Dawson's Creek, Undeclared) is 37.
Voice actress Laura Bailey (Marvel's Avengers Assemble, Shelf Life) is 35.
Actress Alexa Davalos (Mob City, Reunion) is 34.
Actress Megalyn Echikunwoke (CSI: Miami, The 4400) is 33.
Actor Toby Hemingway (The Finder) is 33.
Actress Carey Mulligan (Amazing Mrs. Pritchard, Bleak House) is 31.
Actress Emily Wilson (General Hospital, Disaster Date) is 31.
Actress Emily O'Brien (The Young and the Restless) is 31.
Singer/songwriter Colbie Caillat is 31.
Actor Joseph Cross (As The World Turns, The O'Keefes) is 30.
Actor Jacob Kogan (The Tomorrow People, Delocated) is 21.
Actor Cameron Boyce (Jesse) is 17.
Chart Toppers – May 28 
1947
Linda – Buddy Clark with the Ray Noble Orchestra
My Adobe Hacienda – Eddy Howard
Heartaches – The Ted Weems Orchestra (whistler: Elmo Tanner)
What is Life Without Love – Eddy Arnold
1956
Heartbreak Hotel /I Was the One – Elvis Presley
The Wayward Wind – Gogi Grant
The Happy Whistler – Don Robertson
Blue Suede Shoes – Carl Perkins
1965
Help Me, Rhonda – The Beach Boys
Back in My Arms Again – The Supremes
Wooly Bully – Sam The Sham and The Pharoahs
Girl on the Billboard – Del Reeves
1974
The Streak – Ray Stevens
The Show Must Go On – Three Dog Night
Band on the Run – Paul McCartney & Wings
No Charge – Melba Montgomery
1983
Flashdance…What a Feeling – Irene Cara
Overkill – Men at Work
Time (Clock of the Heart) – Culture Club
You Take Me for Granted – Merle Haggard
1992
Jump – Kris Kross
Under the Bridge – Red Hot Chili Peppers
Live and Learn – Joe Public
Some Girls Do – Sawyer Brown
2001
Lady Marmalade – Christina Aguilera, Lil' Kim & Pink
Survivor – Destiny's Child
Hanging by a Moment – Lifehouse
Ain't Nothing 'bout You – Brooks & Dunn
2010
Not Afraid – Eminem
OMG – Usher featuring will.i.am
Nothin' On You – B.o.B featuring Bruno Mars
The Man I Want to Be – Chris Young