ON THIS DAY in 1902
 composer/bandleader/radio personality Meredith Willson was born in Mason City, Iowa.  Besides his celebrity as the creator of the Broadway smash, 'Music Man.' Willson was a giant in OTR radio. He led the orchestra on the George Burns and Gracie Allen Show, he was musical director for the Armed Forces Radio Service in WWII, and in the early 50's he headed up the orchestra on NBC radio's 'The Big Show.'  His hit songs include 'You and I', 'It's Beginning to Look a Lot Like Christmas', and 'May the Good Lord Bless and Keep You,' along with several 'Music Man' favorites.  He suffered heart failure and died June 15, 1984 at age 82.
In 1911, Big Joe Turner, one of the forefathers of rock 'n' roll, was born in Kansas City.  His 1950's recordings of such songs as "Shake, Rattle and Roll," "Honey Hush" and "Flip, Flop and Fly" are rock 'n' roll classics.  In the 1930's, he teamed with boogie-woogie pianist Pete Johnson.  Their appearance at John Hammond's famed "Spirituals to Swing" concert in 1938 helped spark the boogie-woogie craze of the time.  In his later years, Turner switched to jazz singing and performed and recorded until his death on November 24th, 1985 at age 74.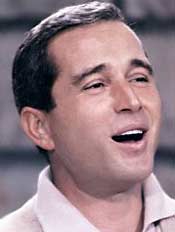 In 1912, singer Perry Como was born Pierino Como in Canonsburg, Pennsylvania. A self-described admirer of Bing Crosby, Como copied Crosby's singing style and relaxed approach. His first record, "Goodbye Sue," was a 1943 hit. His other successes included "And I Love You So," "Till the End of Time" and "It's Impossible." He had his own quarter-hour show on radio, and on television, Como was host of "The Chesterfield Supper Club," "The Perry Como Show" and "The Kraft Music Hall." Como was six days shy of his 89th birthday when he died on May 12th, 2001.
In 1913, singer-songwriter Charles Trenet was born in Narbonne, France. His ballads and love songs captured French hearts for more than six decades. Likely the best-known of his nearly one-thousand compositions is "La Mer" from 1946, which was remade by Bobby Darin as "Beyond the Sea" in 1960. Trenet died at 87 on February 18th, 2001.
In 1934, 'The Hour of Charm' debuted, beginning an intermittent 14-year run on the CBS and NBC radio networks.  The musical half-hour featured Phil Spitalny and his All-Girl Orchestra.

In 1942, radio's espionage adventure drama Counterspy premiered on the Blue Network/ABC. The 30-minute show with the distinctive theme (Love of Three Oranges) would last on radio for 15 years, including runs in the 1950s on NBC and Mutual.
In 1945, the No. 1 Billboard Pop Hit was "My Dreams Are Getting Better All the Time," by the Les Brown Orchestra with Doris Day.
In 1955, the No. 1 Billboard Pop Hit was "Cherry Pink and Apple Blossom White," byPerez Prado.

In 1959, "Battle of New Orleans" by Johnny Horton began a 9-week run at #1 on the CKWX Sensational Sixty and on Billboard's Country music chart.
Also in 1959, "Kansas City" by Wilbert Harrison topped the US charts and stayed there for 2 weeks.
In 1960, the No. 1 Billboard Pop Hit was "Cathy's Clown," by The Everly Brothers.
In 1963, the Beatles kicked off their third tour of the year, as a supporting act for Roy Orbison in Buckinghamshire, England. Within days, thanks to growing "Beatlemania," they were the headliners.

Also in 1963, 18-year-old Jackie DeShannon made her network television debut, singing "Rock-A-Bye Your Baby" and "Just In Time" on the CBS-TV Jackie Gleason Show.
Still in 1963, "If You Wanna Be Happy" by Jimmy Soul topped the charts and stayed there for 2 weeks.
In 1964, Paul McCartney was interviewed by David Frost on BBC-TVs "A Degree Of Frost."

Also in 1964, in one take, The Animals recorded their future international #1 hit "House Of The Rising Sun." It is regarded as the first-ever "folk-rock" hit, and a classic of the 'British Invasion.'
In 1966, 16-year old Bruce Springsteen recorded for the first time, when the teen-rock band he was a member of, The Castiles, recorded two Springsteen compositions directly to disc, at the Mr. Music studios in Brick Town, New Jersey. The two tracks were "That's What You Get" and "Baby I."
Also in 1966, at the Abbey Road Studios in London, The Hollies recorded "Bus Stop," which would soon become their first Top 10 hit in North America. It rose to #1 in Canada, #5 in the US.

In 1967, actor Andy Clyde, who was Hopalong Cassidy's sidekick California Carlson on his radio shows, and had regular gigs on TV's Lassie & The Real McCoys, died at age 75.
Also in 1967, John Lennon and Paul McCartney laid down backing vocals on the Rolling Stones' track "We Love You."
Still in 1967, Stevie Wonder released his future #2 pop single (his 3rd to reach the Top Five) "I Was Made To Love Her."
In 1968, the Northern California Rock Festival, featuring the Steve Miller Band, Janis Joplin and the Doors, was disrupted by a couple calling themselves Hog Man and Hog Woman. The two leaped on stage, yelling "we're all on hog," and distributed pills containing an unknown substance to the audience. Twenty-four people were hospitalized after sampling the merchandise.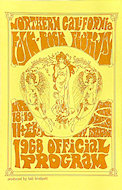 Also in 1968, "Tighten Up" by Archie Bell & the Drells topped the charts and stayed there for 2 weeks.
Still in 1968, Tiny Tim's novelty version of "Tiptoe through the Tulips" was released on the Reprise label. It was originally a number one hit for Nick Lucas in 1929.
In 1969, just three hours after lifting off enroute to the Moon, Apollo 10 began transmitting from space, the first color TV shots of Planet Earth.
Also in 1969, the No. 1 Billboard Pop Hit was "Get Back," by The Beatles.

In 1970, the Winnipeg-based Guess Who's hit American Woman/No Sugar Tonight remained at #1 on the Billboard Top 100 for the third week in a row.
In 1975, American composer/conductor Leroy Anderson succumbed to cancer at age 66.  He is best remembered for his light concert instrumentals  such as Blue Tango, Sleigh Ride, the Syncopated Clock, the Typewriter, and Bugler's Holiday.
Also in 1975, 44 people were injured, four seriously enough to be taken to hospital, in a riot at a Bay City Rollers concert in Mallory Park north of London. The performance, on a special stage surrounded by water, was part of a "fun day" sponsored by the BBC.
In 1978, the final episode of "Baretta" aired on ABC TV.
In 1980, Ian Curtis, the lead singer of the British new wave band Joy Division, hanged himself. The group was named after Nazi military prostitutes. After Curtis's death, the band's remaining members called themselves New Order.
Also in 1980, Trevor Horn and Geoff Downes, formerly of the Buggles, joined the progressive rock band Yes, replacing Jon Anderson and Rick Wakeman. Yes made only one more album before breaking up.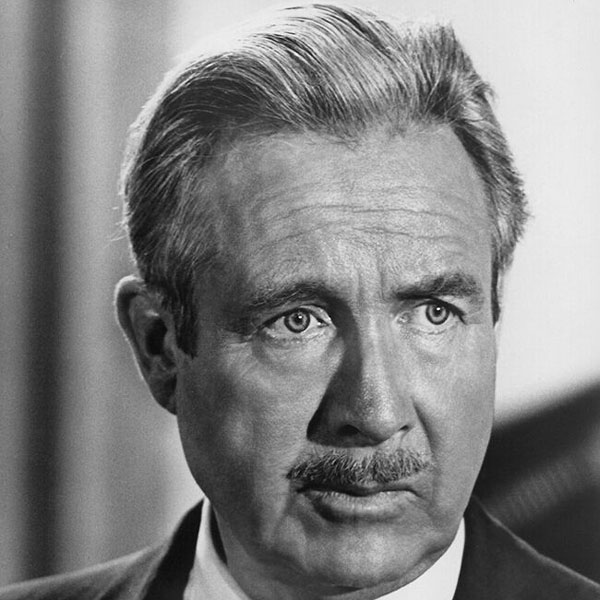 In 1981, actor Arthur O'Connell, who had recurring roles on TV's Mr. Peepers, & The 2nd Hundred Years, and had scores of guest spots over the first 25 years of the television era, died with Alzheimer's disease at age 73.
Also in 1981, Diana Ross shocked the music industry by leaving Motown Records after 20 years for a new home at RCA. Her $20 million contract set a new record at the time.
In 1985, "Don't You (Forget About Me)" by Simple Minds topped the charts and stayed there for a week.
In 1986, a TV movie remake of "Stagecoach" aired on CBS starring Johnny Cash, Willie Nelson, Kris Kristofferson, Waylon Jennings and John Schneider. The stars all criticized the movie in a "T-V Guide" article, with one aide to Cash describing it as being filmed with "a Concorde cast and a cropduster crew."

In 1988, voice-over actor Daws Butler, the cartoon voice of Yogi Bear & Huckleberry Hound, who got his start in radio, records & commercials with Stan Freberg, suffered a fatal heart attack at age 71.
Also in 1988, a judge in Tampa ruled that original Byrds drummer Michael Clarkecould continue using the Byrds' name for another group he'd formed. Clarke had been sued by ex-Byrds Roger McGuinn, Chris Hillman and David Crosby for false advertising and unfair competition.
Stil in 1988, Fleetwood Mac played the first of six sold-out nights at Wembley Arena in London on their 'The Tango In The Night' Tour.
In 1990, the TV movie "Return To Green Acres" was aired on CBS.  Critics slammed it for an "unfunny" script.
Also in 1990, actress Judy Carne (Laugh-In) was arrested at JFK airport in New York on an 11-year-old drug warrant.
In 1991, "I Like the Way" by Hi-Five topped the charts and stayed there for just the one week.

In 1992, actor Marshall Thompson, star of the 1960's family TV series Daktari, died of congestive heart failure at age 66.
Also in 1992, comedian Skip Stephenson, one of the hosts of the NBC-TV series 'Real People' (1979-84), suffered a fatal heart attack at age 52.
In 1993, Virgin Records released Janet Jackson's fourth album. "Janet" sold more than six-million copies and spawned the hit singles "That's the Way Love Goes," "Again" and "Any Time, Any Place."
In 1994, Michael Jackson and Lisa Marie Presley were married in a private ceremony at a judge's home in the Dominican Republic. The marriage came after Jackson reached an out-of-court settlement with a teen who accused the singer of seducing him. The couple divorced in 1996.
In 1995, actor Elisha Cook Jr, who had a recurring part in Magnum PI & scores of other TV guest roles, died after a stroke at age 91.
Also in 1995, actress Elizabeth Montgomery, forever remembered as Samantha on TV's Bewitched, succumbed to colorectal cancer at age 62.

Still in 1995, Bryan Adams was the first artist to perform at the 16-thousand-seat Molson Amphitheatre on Toronto's waterfront.
Again in 1995, the manuscript of four Haydn string quartets sold at a London auction for more than one million dollars. The seller, an Australian woman, had kept the manuscript under her bed. One of her ancestors had bought it at an 1851 London auction.
In 1996, Soundgarden were the musical guests on the season finale of NBC-TV's Saturday Night Live.
Also in 1996, "Tha Crossroads" by Bone thugs-n-harmony topped the charts and stayed there for 8 weeks.
In 1997, former Guess Who band mates Burton Cummings and Randy Bachman reunited for the first time in years at a flood relief concert in Winnipeg. About 40-thousand people gathered for the outdoor event, which also featured Tom Cochrane. The CBC-sponsored fundraiser was broadcast across the country.
In 1998, Sir Elton John confirmed that his representation by John Reid has ended after 28 years. John announces that he has set up his own management company, Elton John Management Ltd., to be headed by London Records U.K. managing director Colin Bell.

In 1998, the final episode of "Murphy Brown" aired on CBS.
In 1999, 77-year old disk jockey Jack Cullen aired his final "Owl Prowl" on CKNW as the Vancouver station moved to a fulltime news/talk format.
Also in 1999, the Backstreet Boys released their highly anticipated third album, "Millennium." The album went on to become the best-selling album of the year.
In 2000, Madonna's boyfriend Guy Ritchie was arrested after reportedly assaulting a 20-year-old man outside the superstar's house in London. Ritchie was said to have kicked and punched the Madonna fan as the couple returned home from a night out.
In 2002, CBS-TV aired Barry Manilow's TV special "Ultimate Manilow," named after his most recent CD, and taped at the Kodak Theater in Hollywood.
In 2003, the funeral of June Carter Cash was held in Hendersonville Tennessee, with ailing widower Johnny Cash attending in a wheelchair. The 2,000 mourners were peppered with dozens of celebrities.

Also in 2003, the Isley Brothers were at No.1 on the US album chart with 'Body Kiss,' the group's first chart topper in over 30 years.
Still in 2003, Scott Weiland of Stone Temple Pilots was arrested for drug possession. He was released on $10,000 bail.
In 2004, Elvin Ray Jones, a renowned jazz drummer and member of the John Coltrane quartet who also played alongside Duke Ellington, Charlie Parker and Miles Davis, died of heart failure in an Englewood, New Jersey, hospital. He was 76. Jones, called by Life magazine "the world's greatest rhythmic drummer," was born in Pontiac, Michigan, one of 10 children.
Also in 2004, Clint Warwick, the original bass player with The Moody Blues, passed away from liver disease at age 63. Clint left the Blues in 1966 after playing on their only number one hit, 'Go Now.'

Still in 2004, the TV "Hee Haw Collection" was released. It was the first time that full shows were released on both VHS and DVD.
In 2005, Gordon Lightfoot made a joyful & triumphant return to Massey Hall in Toronto, reviving a spring tradition of more than 3 decades just two years after suffering a near-fatal abdominal aneurysm. When the packed audience greeted him with a standing ovation, Lightfoot quipped, "Sorry I'm late."
Also in 2005, NBC-TV's Last Call With Carson Daly aired the debut performance of the country ballad "The Man I Didn't Know" by Velvet Revolver/STP frontman Scott Weiland. Weiland wrote the song about his father.
In 2006, Lynyrd Skynyrd frontman Johnny Van Zant (below) underwent an emergency appendectomy in Palo Alto, CA.. This forced the cancellation of Lynyrd Skynyrd tour dates, and an appearance by Van Zant at the Academy of Country Music Awards.

In 2011, the Forbes Celebrity 100 found Lady Gaga and Oprah Winfrey as #1 & 2. Canada's Justin Bieber burst onto the list for the first time at #3. The annual list evaluates earnings, power, influence and social media popularity.
Also in 2011, John Lennon's handwritten lyrics for the 1967 Beatles song 'Lucy in the Sky with Diamonds' sold for $237,132 at an auction in Beverly Hills.
In 2013, actor Steve Forrest, the younger brother of star Dana Andrews, who starred in the 1975 TV series S.W.A.T., had a featured role in the 1986 season of Dallas, and played scores of other TV guest parts over a 40 year period, died at age 87.
Also in 2013, a custom-built VOX guitar played by John Lennon and George Harrison during the recording of The Beatles "Magical Mystery Tour" sold at auction in New York for $408,000.
In 2014, 
 crooner Jerry Vale died in his sleep at age 83. In the 1950's and 60's he recorded dozens of albums for Columbia, with his hits including "You Don't Know Me," "Have You Looked Into Your Heart" and "Al Di La."
In 2015, the band Yes revealed that founding member Chris Squire had been diagnosed with leukemia. He passed away the following month. (6/27/2015).
 Today's Birthdays:
Actor Bill Macy (Maude) is 94.
Actress Priscilla Pointer (Dallas, Call to Glory) is 92.
Former ABC/CBS sportscaster Jack Whitaker is 92.
Actor Robert Morse (Mad Men, City of Angels, That's Life, All My Children) is 85.
Actor Dwayne Hickman (The Many Loves of Dobie Gillis) is 82.
Retired C-FAX Victoria executive/talk show host Terry Spence is 76. 
Actress Diane McBain (Surfside Six, General Hospital) is 75.
Bluegrass singer-guitarist Rodney Dillard of The Dillards is 74.
Singer/songwriter Albert Hammond is 72.
Actress Candy Azzara (Who's The Boss?, Soap, Caroline In The City) is 71.
Country singer Joe Bonsall of the Oak Ridge Boys is 68.
Keyboardist Rick Wakeman of Yes is 67.
Winnipeg-born bassist/singer Bill Wallace of The Guess Who is 67.
Comedienne/actress Denny Dillon (Sat. Night Live, Dream On) is 65.
Actor James Stephens (Paper Chase, Father Dowling Mysteries) is 65.
Country singer George Strait is 64.
Singer Butch Tavares of Tavares is 63.
Actor/comedian Rob Bartlett (Imus in the Morning, Law & Order) is 59.
Singer-guitarist Page Hamilton of Helmet is 56.
Guitarist Barry Graul of MercyMe is 55.
Actor Nathaniel Parker (Merlin) is 54.
Toronto-born actress Cynthia Preston (General Hospital, Total Recall 2070) is 48.
Singer-actress Martika (Kids Incorporated, Wiseguy) is 47.
Comedienne/writer/actress Tina Fey (30 Rock, Saturday Night Live) is 46.
Actor Berto Colon (Orange is the New Black) is 43.
Winnipeg-born singer/songwriter/actress Chantal Kreviazuk is 42.
Rapper Special Ed is 42.
Musician Jack Johnson is 41.
Toronto-born actor Chad Donella (Majority Rules!) is 38. 
Singer Darryl Allen of Mista is 36.
Actress Felicia Pearson (The Wire) is 36.
Actor Matt Long (Jack & Bobby) is 36.
Actor Allen Leech (Downton Abbey) is 35.
Ontario-born actor Ryan Cooley (Degrassi: The Next Generation, Oh No! It's an Alien Invasion) is 28.
Actor Luke Kleintank (Pretty Little Liars, Gossip Girl, Young and the Restles) is 26.
Actor Spencer Breslin (Centre of the Universe, Teamo Supremo) is 24.
Chart Toppers – May 18
1946
All Through the Day – Perry Como
The Gypsy – The Ink Spots
Shoo Fly Pie – The Stan Kenton Orchestra (vocal: June Christy)
New Spanish Two Step – Bob Wills
1955
Cherry Pink and Apple Blossom White – Perez Prado
Unchained Melody – Les Baxter
A Blossom Fell – Nat King Cole
In the Jailhouse Now – Webb Pierce
1964
My Guy – Mary Wells
Love Me Do – The Beatles
Ronnie – The 4 Seasons
My Heart Skips a Beat – Buck Owens
1973
Tie a Yellow Ribbon Round the Ole Oak Tree – Dawn featuring Tony Orlando
You are the Sunshine of My Life – Stevie Wonder
Little Willy – The Sweet
Come Live with Me – Roy Clark
1982
Ebony and Ivory – Paul McCartney with Stevie Wonder
Don't Talk to Strangers – Rick Springfield
867-5309/Jenny – Tommy Tutone
Always on My Mind – Willie Nelson
1991
I Like the Way (The Kissing Game) – Hi-Five
Touch Me (All Night Long) – Cathy Dennis
Here We Go – C + C Music Factory Presents Freedom Williams and Zelma Davis
If I Know Me – George Strait
2000
I Try – Macy Gray
Thong Song – Sisqo
Bye Bye Bye – 'N Sync
Buy Me a Rose – Kenny Rogers (featuring Billy Dean and Alison Krauss)
2009
Poker Face – Lady Gaga
Boom Boom Pow – Black Eyed Peas
Blame It – Jamie Foxx featuring T-Pain
She's Country – Jason Aldean