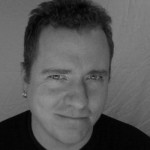 By Ryan Ghidoni
PSR Contributor
Thursday May the 12th, 2016
Audio Active Advertising – Episode 17: What to do when the client wants to voice.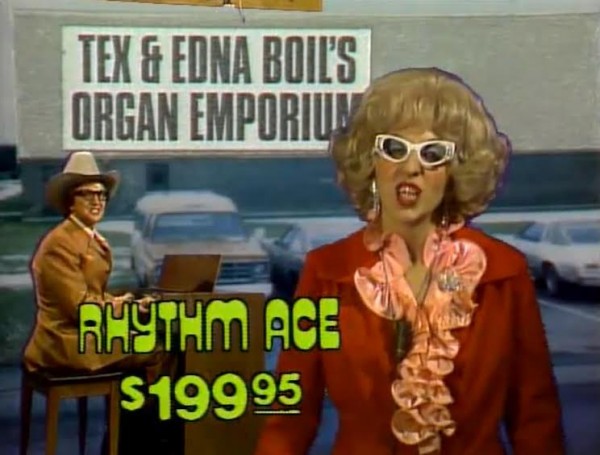 Dave Thomas and Andrea Martin from SCTV
"What if I voiced the ad myself?"
It's one of the trickiest situations to navigate in radio advertising.
The client wants to voice the ad.
At this moment you need to decide…
Do you want to TAKE the client's money or do you want to EARN the client's trust?
If you want to take the client's money…tell them "Absolutely…who knows your business better than you." The client will love the ad (because they voiced it) and all of their friends and neighbors will say "Hey…I heard you on the radio".
If you want to earn the client's trust…have the following four conversations so that they can make an educated decision that is best for their business.
Client Conversation #1: Are you a strong pitchman?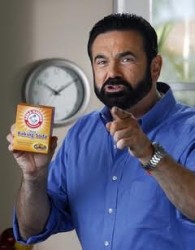 Billy Mays 1958-2009. We lost him too soon.
Some clients are very successful radio pitchmen. When I ask groups of people what radio ads they remember most…the top 3 answers always include a client voiced ad.
BUT for every one that is strong, there are twenty that are actually hurting their business by voicing the ad themselves. If they sound unenthusiastic and stumble through the script, it will send out the wrong message.
Why should I be excited about their product when they aren't?
I once heard a series of radio ads in Toronto that featured one of the top gun realtors in the market. In person…she was a charismatic dynamo. It was easy to see why she was successful BUT strange things can happen when you put a microphone in front of someone and lock them in a small soundproof room. Her sixty second cold ads where so boring that the unpolished read distracted from what she was trying to say. I am sure she lost business and the station lost listeners every time the ads aired.
Start every client off with one of these two techniques to assess their pitch skills:
Make them the secondary character: Pair them up with one of your strongest in-house announcers. Have the announcer do the heavy lifting of delivering the sales message and bring the client in to add a personal invitation to the business OR demonstrate their passion for the product. They get to play a part in the ad and you get to assess if they are ready to handle a full 30 on their own.
Record an interview with the client: Find the most comfortable chair in the building, roll it in the voice booth, have the client sit in it, and mic them up in a comfortable position. Then ask them 5 to 10 questions about their business. Take clips from this casual conversation, write a wrap around and build a great 3 to 5 spot campaign. I love this approach because in a sea of scripted and overly energetic ads, these spots with genuine conversations really stand out. Make sure you click the link at the end of this article to hear a great example. It really helped that wine was consumed.
Client Conversation #2: Will the promise of the ad match the product experience?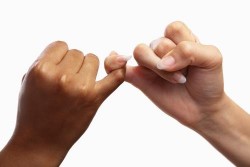 When a client voices their own ad…they create an expectation. People who hear the ad will expect to do business with them.
Customer: Hi, I heard Dean talk on the radio about the great decks he builds. Is he here?
Receptionist: No Dean is not available, but let me get Frank.
It doesn't matter if Frank is the nicest, and most knowledgeable guy in the world. The ad promised Dean and getting Frank can make the customer feel like they are not important enough to receive Dean's attention.
If the client is going to voice the ad…there needs to be some frontline contact with the people who respond to it. Can the client accommodate? If NOT, then consider using a star sales person as the voice OR at least acknowledge the front line people and have them do a quick pop in line:
Dean: The amazing decks we build wouldn't be possible without the guys on our team like Frank and Steve.
Frank: We'll build the deck of your dreams.
Steve: We can even create a custom printout of your design in less than 10 minutes.
Dean: So come see us today at Dean's Decks.
This ad prepares the listener to work with Dean, Frank OR Steve.
Client Conversation #3: Does it fit your ad strategy?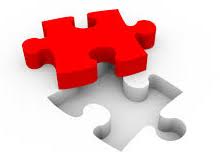 Review what the client wants to accomplish with their advertising and make sure that "voicing their own ad" will support that goal.
If the core message involves "personal service", "real people you can trust", or "local guy who understands local needs", then a client voiced ad will SUPPORT the message.
If the core message involves "we're as (insert anything here…professional, capable, slick, massive, etc.) as the big box national chain", then a client voiced ad can WORK AGAINST the message.
Client Conversation #4: Are you looking for Recognition or Results?
Ask the client: Is the goal of the ad to make you a star OR to bring more customers to your store? Sure…your brother, neighbors and friends will say "I heard you on the radio" but this does not mean that the ad is effective. Just because people know you, doesn't mean they want to buy from you. An ad's success should be measured by the increase in sales.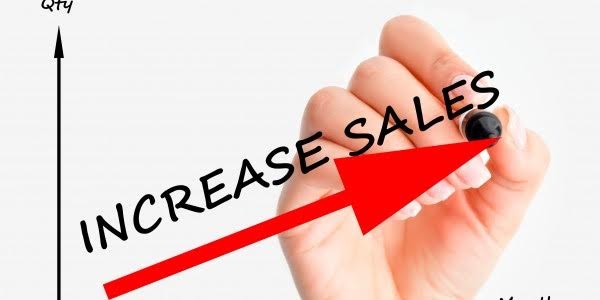 Design an ad strategy that is focused on results, then determine if having the client play the lead role will support that strategy. Otherwise the client can get hooked on the recognition and spend years making themselves a local celebrity instead of making their business a local source of solutions.
If your goal is to establish long term business by offering genuine marketing advice, make sure you have these four conversations with your client when they ask:
"What if I voiced the ad myself?"
This question can be as awkward as the dreaded "does this dress look good" question BUT you now have the tools to navigate it. The client is making a large investment in their radio buy and are relying on you to give them the highest potential for success. Determining whether they should voice their ad or not is a big fork in the road that can lead to results or ruin. Make sure they give this decision the utmost consideration. Having a business fail is even more painful when everyone knows your name.
If you enjoyed this week's article…please click on the following link to see my favorite client voiced parody ad from SCTV and a great example of ads that were based on the client interview technique discussed earlier.
http://www.audioactiveadvertising.com/column-demos.html
Ryan Ghidoni is an 18-year veteran of radio advertising and has worked with some of the most creative sales reps, writers, producers and voice talent in the business.
CHECK OUT "Audio Active Advertising" every week on Puget Sound Radio.
THE ONLINE AGENCY IS OPEN: Get "Audio Active" ads for your clients with Audio Active Advertising's online agency. Check out over 100 Effective Ad Examples and then become the next one by ordering a Radio Single OR a Radio Campaign. Go to audioactiveadvertising.com.
Email Ryan: [email protected]