A reliable source of Canadian broadcasting news is closing its doors.   Today's weekly Broadcast Dialogue briefing e-mailed to its many contacts across the country was headed by Howard Christensen's announcement that the end of June will see the termination of the service.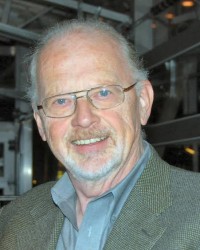 PUBLISHER'S NOTE: The time has come, as I knew it would, but I didn't expect it to creep up so quickly. Broadcast Dialogue, now beginning its 25th year of service to Canadian broadcasters and their suppliers, will cease publication at the end of June. It has been a great ride. We've witnessed and reported on what, looking back, can only be described as a revolution in the broadcast industry. It has been Ingrid's and my pleasure to serve you with Broadcast Dialogue every Thursday morning but now it's time for us to stop. Between now and June 30, we will continue to provide the same high quality of service. Your support over the years has been incredible, often lifting us to great heights of joy. For this, we thank you.  
Howard
On behalf of Puget Sound Radio I thank Howard and Ingrid for their wonderful, newsy service these past 24 years.  You will definitely be missed.
It was in 1992 that Broadcast Dialogue began, following Howard's lengthy career in broadcast journalism for the likes of Broadcast News (The Canadian Press) in Toronto, CFRB Toronto, CJAD Montreal, CHUM Toronto, CHYM Kitchener, CKVR-TV Barrie, CHAM Hamilton and CKJD Sarnia.   And what a service it provided for nearly a quarter of a century.