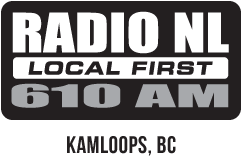 PRESS RELEASE
Appointment: Radio NL News Director
April 22, 2016
We are very proud to announce that Shane Woodford has accepted the positon of News Director for Radio NL and NL Broadcasting in Kamloops, BC.
Jim Harrison will be retiring this fall as News Director of Radio NL.  Jim will continue with his hard hitting daily commentaries and Kamloops talk show, and he'll also remain part of the local ownership group of NL Broadcasting.  Jim has led the largest radio news room outside of Vancouver for over 43 years.  During his tenure, the NL team has won many Broadcast excellence awards, including Mr. Harrison himself being awarded the Bruce Hutchison Lifetime Achievement Award (Jack Webster Foundation Award).  'Harry' was the first broadcaster in B.C., NOT from the lower mainland to ever win this award.   
Shane Woodford  brings exceptional  experience  to the NL News Director role, garnered not only in his six years as lead reporter at CKNW, but also in over two years spent honing his craft in the Interior's most respected news room.  Shane added this commentary;
"It's a real honour to build on the legacy that Jim Harrison has left at NL.  Radio NL is a part of who I am and it's an enormous privilege to not only get to return to the NL family but to ensure an institution that has served Kamloops so well will carry on.  It is also a pleasure to see an investment in journalism from the local NL ownership.  I am happy and proud to be moving back home to be part of such a great community".
Garth Buchko VP and GM for NL Broadcasting is excited about the future for NL Broadcasting.  "We have such an incredibly talented team at NL Broadcasting.  A fantastic mix of hungry young broadcasters and committed broadcast veterans who are the very best at communicating to our local audience.  Jim is one of the most respected radio people I have ever been associated with. I am very pleased that he will stay on with us to help mentor Shane and create a smooth transition in our News Room.  Shane will no doubt create new energy and direction for our company. Working alongside Howie Reimer the Program Director for Radio NL, we look forward to an exciting transition in the coming months."
Shane and his wife Catherine and their son Henrik will start their new journey with NL Broadcasting in late August. On behalf of our local ownership team and the entire staff of NL Broadcasting, welcome back to the NL Family!
Charlie Hackman | Administration and Promotions Assistant
NL Broadcasting Ltd. | 611 Lansdowne St | Kamloops, BC | Canada V2C 1Y6
Email Charlee: [email protected]
Direct: 250-571-5215 Fax: 250-372-2293