Former 'Clear Channel' is struggling under massive debt and losing gobs of money
This is one in a number of stories on radio in Media Life's ongoing series "The new face of radio in America," examining all the changes taking place in the medium. Click here for earlier stories.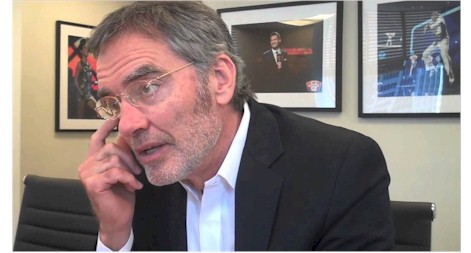 By Court Stroud



March 29th, 2016
At first glance, iHeartMedia looks like the model 21st century media conglomerate, truly a colossus with interests across media: owner of 858 radio stations; Clear Channel Outdoor, one of the world's largest outdoor companies; Premier Networks, the top U.S. radio network; and iHeartRadio, among the nation's top digital music services.
The radio giant has a dynamic leader, Bob Pittman, the man who created MTV and widely regarded as one of the most charismatic men in media.
And it has glam, lots of glam. Look no further than the iHeartRadio Music Festival and other live events that draw thousands upon thousands of celebrants and endless media excitement.
But for all that glam, iHeart is a deeply troubled company. In fact, iHeartMedia is teetering on collapse. It's not a question of whether it collapses but when, and it's likely to come sooner rather than later. It could be within months.
What's going to sink iHeart is its huge debt, some $21 billion. That's more than the entire radio industry generates in ad dollars in a given year, and it's a debt iHeart appears to have zero prospects of paying off.
Read More HERE