Kelly Hilton posted the very sad news on Tammy's GoFundMe page ….
I am completely heartbroken to announce the passing of our girl Tammy. She passed today (Friday March 18th) in the company of her family and friends, she is free from pain now and the horrible disease (pancreatic cancer) that took her life. Thank you to everyone who has helped emotionally, physically, financially and spiritually. Tammy and family cant express what it means. Be free sweet angel. Be free.
 PSR extends our deepest condolences. 
Goodbye Tammy
by Treena Wood, News1130.com
Posted Mar 19, 2016 7:55 am PDT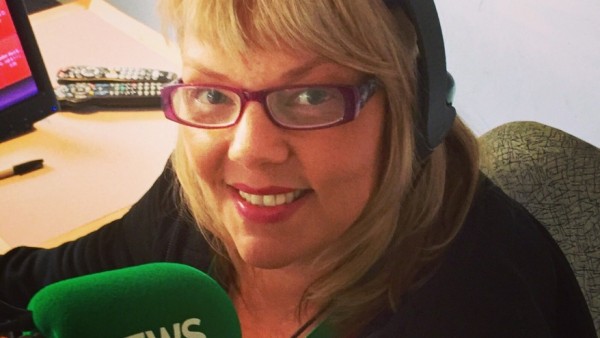 VANCOUVER (NEWS 1130) – It is with the heaviest of hearts that we let you know that our colleague, friend, and family member Tammy Moyer has passed away.
Tammy's broadcast career spanned two decades and the entire country. She joined NEWS 1130 in 2002 after stints in radio in both Vancouver and Victoria. Wanderlust took her away to Montreal in 2007, but she was back at home at NEWS 1130 in 2010 as an on-air host during PM Drive. Her warm demeanor and her ability to connect with the listener soon had her hosting the Morning Show.
At work, Tammy was a leader and a mentor, championing human interest stories that impacted the heart, and working with younger journalists who wanted to emulate her style. In the community she was a tireless supporter of charitable endeavors and women's issues, and rarely said "no" to anything, even if it meant heading out after waking up at 2:30am, working the morning shift at the station, then hosting an event well into the evening.
Tammy has worked with the Courage To Come Back Awards, Big Brothers/Big Sisters, the BC Lung Association, Variety, Women of Worth, Women of Influence and many others.
At home, Tammy was a daughter, a sister, an aunt, and most importantly a mother – her son Emelyan was the light of her life, and it was him she was thinking about the most in the last few days and weeks as she battled her illness.
The sun may set every evening, but we know it glows into the night, and it's why we can see the moon. The dazzling light of a spirit like Tammy's may have dimmed, but as long as that light continues to glow in the hearts of the many, many lives she touched, it will never go out.
We miss you, Tammy, and we love you. Rest well.
Help Support Tammy's Son
HERE