ON THIS DAY in 1904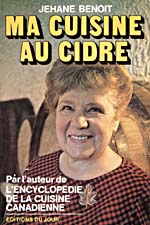 (some sources say March 21), Canadian cooking guru  "Madame Benoit," Jehane Benoit was born Jehane Patenaude at Montreal.   She studied at the Cordon Bleu in Paris, wrote more than 30 books on Canadian and Quebecois cuisine, and was a pioneer in cooking shows over the airwaves, becoming a favorite regular on CBC Radio and on CBC TV's Take Thirty.  She died Nov. 24, 1987 at age 83.
In 1911, cowboy comic/singer Smiley Burnette was born in Summum Illinois.  He worked on a local radio station and in vaudeville after high school. Always interested in music, he was friends with Gene Autry and worked with him on the radio show "The National Barn Dance".  He made 80 western movies with Autry, then in TV became a regular on Ozark Jubilee, and played Charlie the railroad engineer on Petticoat Junction.  He died from leukemia Feb 16 1967 at age 55.
 In 1912, announcer/narrator 
Art Gilmore
was born in Tacoma Washington.  He began in 1935 at Seattle radio station KOL, and a year later was hired at KFWB Los Angeles. He soon became the announcer for radio's 
Amos 'n Andy
,
The Adventures of Frank Race
,
Dr. Christian
,
Sears Radio Theater
,
Stars over Hollywood
, etc. It was Gilmore who introduced
Herbert W. Armstrong
and
Garner Ted Armstrong
, reminding listeners to request free religious literature at the conclusion of "
The World Tomorrow
" on radio and TV. He narrated 156 episodes of syndicated TV's 
Highway Patrol
with
Broderick Crawford
, 39 segments of
Mackenzie's Raiders
with
Richard Carlson
, and 41 episodes of
Men of Annapolis.  
He died Sept. 25 2010 at age 98.
 .
In 1939, future superstar Frank Sinatra made his first studio recording at Harry Smith's studio in New York, singing the #1 song of the day, 'Our Love', backed by his friend Frank Mane and some musicians put together for the session.
In 1940, the daytime drama "Light of the World" was first heard on NBC radio. The soap opera was unique in that it featured the Bible as the center of the story line.
Also in 1940, Glen Gray and his Orchestra recorded 'No Name Jive,' a swinging arrangement that was so long it occupied both sides of a Decca Records' 78 rpm disc.
In 1941, Wilson Pickett (below), one of the great soul singers of the 1960's, was born in Prattville, Alabama. He signed with Atlantic in 1964, and had the first of his many hits with "In the Midnight Hour." His backing group on this record was Booker T. and the M-G's. Pickett's other successes included "Land of 1,000 Dances," "Funky Broadway," "Mustang Sally" and "I'm a Midnight Mover." He died January 19th, 2006 of a heart attack at age 64.

In 1958, Jerry Lee Lewis became the first recording star to actually sing live, rather than lip sync, on Dick Clark's 'American Bandstand' on ABC-TV.
In 1960, on the second day of a two-day recording session in Nashville, the Everly Brothers taped their future #1 smash, "Cathy's Clown" and the B side, "Always It's You."  It was their first single for Warner Bros. after three years with Archie Bleyer's Cadence Records.
In 1961, the No. 1 Billboard Pop Hit was  "Surrender" by Elvis Presley. The song was based on the Italian song "Torna a Sorrento (Come Back to Sorrento)."
In 1962, rocker Gary "U.S." Bonds sang Twist, Twist Senora on CBS TV's  Ed Sullivan Show.  Also appearing on the broadcast were singers Robert Goulet and Dick Haymes, plus the comedy team of Rowan & Martin.
In 1963, the future #1 hit by Little Peggy March, "I Will Follow Him," was released by RCA Victor.  It would soon make Peggy, at age 15, the youngest solo female to top the charts.

In 1965, comedienne Joan Rivers made the first of some 62 guest appearances on "The Tonight Show Starring Johnny Carson" on NBC-TV.  She later became Carson's permanent guest host until she signed a lucrative but ill-fated late-show deal with the fledgling FOX network.
Also in 1965, the Rolling Stones ended a British tour by urinating on a gas station wall in Essex, England. They had asked to use the washroom, but it was out of order. Mick Jagger, Keith Richards, and Bill Wyman were each fined five pounds for the "insulting behaviour."
Still in 1965, The Standells appeared on an episode of NBC-TV's "The Munsters," performing "Come On and Ringo" and "I Want to Hold Your Hand."

In 1967, The Beatles "Penny Lane" was certified Gold. The title refers to a busy shopping area in Liverpool where John and Paul would catch a bus to the center of the city.
In 1968, Pierre Juneau became Chairman of the Board of Broadcast Governors (BBG), after BBG founding Chairman Dr. Andrew Stewart resigned. Juneau would become the first chairman of the Canadian Radio & Television Commission when it replaced the BBG later that year.
Also in 1968, The Beatles released the single "Lady Madonna" in North America.
In 1970, Country Joe McDonald of Country Joe and the Fish was convicted of obscenity and fined 500 dollars for leading a concert crowd in Worcester, Massachusetts in his famous "Fish Cheer." The cheer contains a four-letter word.

Also in 1970, Brook Benton received a Gold Record for the hit single, "A Rainy Night in Georgia." It was Benton's first hit since 1963's "Hotel Happiness."
Again in 1970, Burton Cummings and The Guess Who released their hit single American Woman. The Winnipeg group had a blockbuster number one single on their hands.
In 1972, the No. 1 Billboard Pop Hit was "Heart of Gold" by Neil Young. The song was Neil Young's only solo single to reach the top 30.
Also in 1972, exactly three months after their first appearance The Chi-Lites returned to TV's syndicated "Soul Train," performing their latest release, "Oh, Girl."
In 1978, actress Peggy Wood,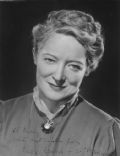 who played the title role in TV's "Mama," and a doctor on "One Life to Live," died after suffering a stroke at age 86.
Also in 1978, The Bee Gees had the Top 3 on the Billboard singles charts, 'Night Fever' at No.1, '(Love is) Thicker Than Water', by brother Andy at No.2, (co-written by Barry Gibb) and 'Emotion' by Samantha Song, written and produced by The Bee Gees at No.3.
Again in 1978, California Jam 2 was staged in Ontario, California. Like the first jam four years earlier, it was staged by ABC and filmed for later broadcast. Among the performers seen by the estimated quarter-million people in attendance were Santana, Ted Nugent and Aerosmith.
In 1981, the first episode of "The Greatest American Hero" aired on ABC-TV.

In 1982, singer Teddy Pendergrass was partially paralyzed when his car hit a road divider and crashed into a tree in Philadelphia. Four years later, Pendergrass was seriously injured again when his hand-controlled van crashed into a utility pole in Philadelphia. He underwent surgery for a gashed liver and spent about two weeks in hospital.
In 1985, ABC, the American Broadcasting Company was purchased by Capital Cities Communications to form Cap Cities/ABC. The surprising $3.5 billion deal was the 11th largest corporate merger in U.S. history.
Also in 1985, Jack Miller, the orchestra leader for radio's Kate Smith Evening Hour, and in fact all of her shows, died at age 89.
In 1987, Pepsi announced that David Bowie and Tina Turner would do a T-V ad together.

In 1988, trumpeter Billy Butterfield, a prominent member of numerous swing bands, died in North Palm Beach, Florida of cancer at age 71. Butterfield's lyrical trumpet had been heard in the orchestras of Benny Goodman, Artie Shaw, Bob Crosby and Les Brown.
In 1989, a California radio station arranged to have all it's Cat Stevens records destroyed by having a steamroller run over them, in protest of the singer's support of Ayatollah Khomeni.
Also in 1989, "Comic Relief Three" was held in Los Angeles. Its intent was to raise money for the homeless.
In 1990, Toronto rocker Alannah Myles won three Juno awards — most promising female vocalist and album and single of the year. Myles' "Black Velvet" was number one on the Billboard singles chart at the time.

In 1992, Vancouver-born actor John Ireland died of leukemia at age 78. Ireland was a Hollywood leading man, with over 200 movies and TV shows under his belt, including the series Rawhide, The Cheaters, Gunsmoke, Cassie & Company, Schlitz Playhouse & Santa Barbara.
Also in 1992, disco queen Donna Summer was on hand to help unveil her star on the Hollywood Walk of Fame.

In 1993, Anne Murray was inducted into the Canadian Music Hall of Fame at the Annual Juno Awards ceremony.  It was her 25th year in show business.
In 1994, four guns and 25 boxes of ammo were confiscated from Kurt Cobain (Nirvana) after his wife, Courtney Love, called police fearing he was going to commit suicide. He did commit suicide about 3 weeks later.
Also in 1994, the Rolling Stones announced that bass guitarist Darryl Jones was going to be the replacement on tour for Bill Wyman. Wyman had announced that he would no longer be touring with the band.
In 1996, the Sex Pistols announced that they were reuniting for a 20th anniversary tour.

In 1997, a historic moment, as composer/performer Yanni became the first Westerner ever to play at India's Taj Mahal. Yanni played three shows to help celebrate India's 50th anniversary of independence. Yanni donated all proceeds from ticket sales and sponsorship for the restoration and preservation of the shrine and its surrounding environs.
Also in 1997, thousands of people lined the streets in the Bedford-Stuyvesant section of Brooklyn to watch the funeral procession for rapper The Notorious B-I-G. He was killed nine days earlier in a drive-by shooting in Los Angeles. Officers used pepper spray and arrested nine people on disorderly conduct charges.
Again in 1997, Canadian folksinger Joni Mitchell (below) announced that she had just reunited with a daughter she had given up for adoption more than 30 years earlier.

In 1998, was it the King of Pop or Queen of Pop? According to German newswire reports, Michael Jackson went shopping in Munich, Germany, disguised as an Arab woman. An unnamed toy store confirmed that the disguised Jackson and his son entered the shop, apparently to avoid the fans camped outside his hotel.
In 1999 at the Corel Centre in Ottawa, the winner of a local radio contest, a then-unknown local girl Avril Lavigne, performed on a large stage for the first time at a Shania Twain concert.
In 2000, the U.S. Postal Service issued a 20-cent stamped postcard featuring Nashville's historic Ryman Auditorium. Until 1974 it had been home to the Grand Ole Opry for more than 30 years.
In 2001, singer John Phillips, the leader of the group the Mamas and the Papas, who wrote some of their biggest hits, died of heart failure at age 65.

Also in 2001, Crazytown went to No.1 on the US singles chart with 'Butterfly'.
In 2002, the Ramones, Talking Heads, Tom Petty and the Heartbreakers, Brenda Lee and Isaac Hayes were among those inducted into the Rock and Roll Hall of Fame. Also honoured at the New York ceremony were Chet Atkins, Gene Pitney and Stax records co-founder Jim Stewart.
Also in 2002, George Michael's single "Freeek!" was released in Britain.
Again in 2002, about 1,500 teenagers swarmed a music store in Concord Calif. to get autographs from the band B2K. The Sun Valley Mall was temporarily shut down due to the unexpectedly large crowd.
 In 2005, comedian & program host Pat Cashman left KJR-FM after 12 years doing morning drive at various Seattle stations.  On TV he was a regular on Almost Live, and announcer for Bill Nye the Science Guy.
Also in 2005, Pearl Jam played a benefit concert at Seattle's Paramount Theater for the famed Northwest School of the Arts, which guitarist Stone Gossard had attended. Heart's Ann and Nancy Wilson also performed.
In 2006, newsman Bill Beutel, the longtime TV anchor of Eyewitness News on WABC-TV, New York, and host of ABC's AM America, died in Pinehurst, NC. He was 75 years old and suffering from a form of dementia.
Also in 2006, R&B singer Ne-Yo was at No.1 on the US album chart with his debut album 'In My Own Words.'
In 2008, Heather Mills' evidence in her divorce case with Sir Paul McCartney was "inconsistent, inaccurate" and "less than candid", according to judge Mr Justice Bennett's. His ruling was published a day after she was awarded £24.3m at the High Court in London.
Also in 2008, Canadian rocker Bryan Adams released his eleventh album, appropriately titled "11."

In 2010, actor Fess Parker, best known for his 1960's portrayals of Daniel Boone & Davy Crockett on TV, died at the age of 85.
In 2011,  a UK bass guitarist with Cliff Richard and the Shadows, Terence "Jet" Harris lost his battle with throat cancer at age 71.
In 2012, TV variety director/producer Bob Henry, who worked with Nat 'King' Cole, Andy Williams, Glen Campbell, the Carpenters, Flip Wilson and Barbara Mandrell, passed away at age 92.
Also in 2012, Bruce Springsteen and the E Street Band kicked off their first U.S. tour in over two years at the Philips Arena in Atlanta. It was called the "Wrecking Ball" tour to promote the album of the same name.
In 2013, a writer/producer of the acclaimed Showtime TV series 'Homeland' Henry Bromell suffered a fatal heart attack at age 65. His rich small screen résumé includes 'Northern Exposure,"Homicide: Life on the Street,"Chicago Hope,' and Showtime's 'Brotherhood.'

Also in 2013, David Bowie's first album in a decade 'The Next Day,' become the fastest-selling of the year, hitting the No.1 spot in the UK with 94,000 copies sold in its first week of release.
In 2014, a KOMO-TV news helicopter crashed near the Space Needle in Seattle, killing the pilot and a photographer.
Also in 2014, drummer Joe Lala, the 'king of the congas,' who played with Jimi Hendrix and Janis Joplin, the Bee Gees, and Crosby, Stills, Nash and Young; also played with John Lennon and Ringo Starr, Diana Ross and Barbra Streisand, Etta James, the Allman Brothers, Eric Clapton, Whitney Houston and Herbie Hancock, died of complications from lung cancer at age 66.
In 2016, News 1130 (Vancouver) anchor Tammy Moyer died after a brief battle with pancreatic cancer.
Today's Birthdays:
Singer Robert Lee Smith (an original Tams member) is 80.
Country singer Charley Pride is 78.
Actor Kevin Dobson (Days of Our Lives, Knots Landing, Kojak) is 73.
Talk show guest/host Michael Reagan is 70.
Actor Brad Dourif (Deadwood) is 66.
Actor Jim Knobeloch (Dr. Quinn Medicine Woman) is 66.
Drummer John Hartman (Doobie Bros.) is 66.
Jazz guitarist Bill Frisell is 65.
Singer Irene Cara (Flashdance) is 57.
Actor Geoffrey Owens (The Cosby Show) is 55.
Television host/commercial spokesman Mike Rowe (Dirty Jobs, Somebody's Gotta Do It, Deadliest Catch, American Chopper) is 54.
Actor Thomas Ian Griffith (One Tree Hill, The Guardian, Another World) is 54.
Actress/singer Vanessa L. Williams (Desperate Housewives, Ugly Betty) is 53.
Keyboardist Scott Saunders of Sons of the Desert is 52.
Vancouver-raised actor David Cubitt (Medium, Traders) is 51.
Guitarist Jerry Cantrell of Alice in Chains is 50.
Singer Miki Berenyi (Lush) is 49.
Actor Michael Bergin (Baywatch) is 47.
Rapper-actress-talk show host Queen Latifah (Living Single) is 46.
Comedian/cartoon voicist Dane Cook (Tourgasm, Crank Yankers) is 44.
Rock musician Stuart Zender is 42.
Actress Sutton Foster (Bunheads, Younger) is 41.
Singer Devin Lima (LFO) is 39.
Actor Jareb Dauplaise (The Hard Times of RJ Berger) is 37.
Actress Danneel Ackles (One Tree Hill, One Life to Live) is 37.
Singer/TV talent coach Adam Levine of Maroon 5 (& TV's The Voice) is 37.
Drummer Daren Taylor of Airborne Toxic Event is 36.
Actor Ghris Geere (You're the Worst) is 35.
Actress Vanessa Evigan (The Young & the Restless) is 35.
Actor Adam Pally (The Mindy Project, Happy Endings) is 34.
Actor Cornelius Smith, Jr. (Scandal, All My Children) is 34.
Actor Kyle Downes (Lizzy McGuire, Higher Ground) is 33.
Skipper Josh Harris from TV's Deadliest Catch is 33.
Actress Julia Goldani Telles (The Affair, Bunheads) is 21.
Actress Ciara Bravo (Big Time Rush, Red Band Society) is 19.
Chart Toppers – March 18
1944
Mairzy Doats – The Merry Macs
Besame Mucho – The Jimmy Dorsey Orchestra (vocal: Bob Eberly & Kitty Kallen
Poinciana – Bing Crosby
They Took the Stars Out of Heaven – Floyd Tillman
1953
Till I Waltz Again with You – Teresa Brewer
Don't Let the Stars Get in Your Eyes – Perry Como
Doggie in the Window – Patti Page
Kaw-Liga – Hank Williams
1962
Hey! Baby – Bruce Channel
Midnight in Moscow – Kenny Ball & His Jazzmen
Don't Break the Heart that Loves You – Connie Francis
That's My Pa – Sheb Wooley
1971
One Bad Apple – The Osmonds
Me and Bobby McGee – Janis Joplin
For All We Know – Carpenters
I'd Rather Love You – Charley Pride
1980
Crazy Little Thing Called Love – Queen
Longer – Dan Fogelberg
Another Brick in the Wall – Pink Floyd
My Heroes Have Always Been Cowboys – Willie Nelson
1989
Lost in Your Eyes – Debbie Gibson
The Living Years – Mike + The Mechanics
Roni – Bobby Brown
From a Jack to a King – Ricky Van Shelton
1998
My Heart Will Go On – Celine Dion
Gettin' Jiggy Wit It – Will Smith
Nice & Slow – Usher
Round About Way – George Strait
2007
What Goes Around… Comes Around – Justin Timberlake
It's Not Over – Daughtry
The Sweet Escape – Gwen Stefani featuring Akon
Ladies Love Country Boys – Trace Adkins