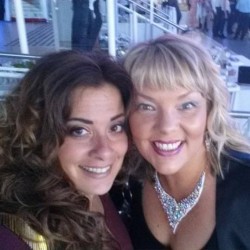 A Note from our friend and former radio news anchor/Journalist with NEWS 1130 Joanna Mileos,  about the upcoming gathering for her long time friend Tammy Moyer who was recently diagnosed with Pancreatic cancer.
Come celebrate and support our beloved Tammy Moyer who is fighting for her life!
Order tickets via Eventbrite:
http://www.eventbrite.com/e/celebrate-tammy-tickets-22631336938?aff=efbevent
$30 (until March 31) includes event, appies, drink ticket, entertainment, silent auction and more.  Please let us know you're coming on this page AND secure your ticket via eventbrite link above ASAP, as we expect an advance sellout.
A HUGE thank you to Wendy Lisogar-Cocchia from Century Plaza Hotel who has graciously donated the venue to celebrate our beautiful and very much loved Tammy Moyer.  She's Vancouver's Voice in the morning on News1130, beloved friend, philanthropist, mother, daughter, sister – this woman has given selflessly all her life, and this is our time to give back.
We will gather on Sunday April 10th starting at 3pm until ??? at the Century Plaza Hotel.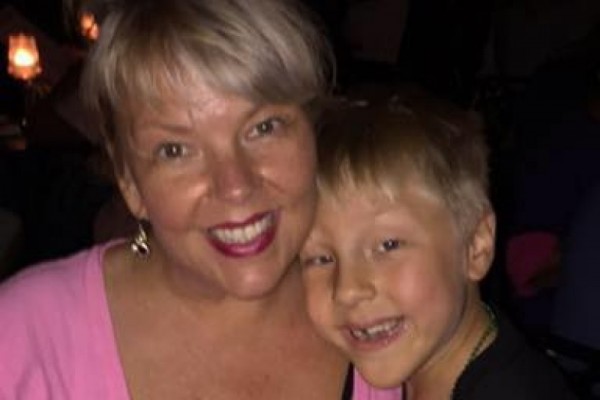 Our lovely Tammy has touched a lot of people in her life and we know many will want to attend to honour her, share our Tammy stories and connect with everyone this beautiful woman has touched in one way, shape or form.
To get the full story, and/or if you can't make the event but would like to donate to support her care and her 7-year-old son (she's a single mom), go here:
https://www.gofundme.com/eksdgj5c
This event has been made private on FB out of respect to Tammy, however feel free to share and invite anyone you know who will want to come. Your response sooner rather than later is greatly appreciated.
This will be a fundraiser for Tammy's son Emelyan at the request of Tammy herself.  As a single mom she's so worried about her little guy.
Tickets are available now:
Order tickets via Eventbrite:
http://www.eventbrite.com/e/celebrate-tammy-tickets-22631336938?aff=efbevent
Tickets purchased by March 31st will be $30
Tickets purchased after March 31st will be $35 (if available)
(Includes food and one drink ticket)
in addition to the go fund me link, (which is a fund the family is doing for Tammy's expenses),  I have started that's specifically for Emelyan and his future? The reason I started the specific fund was at Tammy's request when I saw her last week.
All the info is on the FB event invite.
People can donate to the fund of their choice but I just want to give Tammy the peace of mind that there's something specifically for Emelyan.
Look forward to seeing you all!
Cheers,
Joanna
Email: [email protected]
The Granville Island Toy Company
www.toycompany.com
Related Story on PSR