courtesy The PulseFM.ca   Feb 15 2016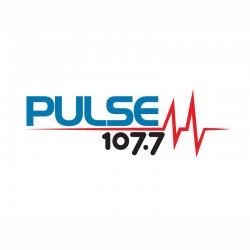 DON LEHN (pronounced LANE but don't worry, no one gets it right) has been appointed afternoon news editor at The Pulse 107.7.  Lehn is a 1979 Radio Broadcast Grad from BCIT and since then, his media career has taken him across the country and back. Not only working in markets like Ottawa, Calgary and Regina, Don has worked on the BC Coast at News1130, Jack FM, VoicePrint, Z95 and 650 CISL. He has also served the Valley at Radio Max, Star FM (the original in the 90's) and The Hawk/Drive/MyChilliwackNews.com.
Not only is Don the Afternoon News anchor at 107.7 Pulse FM, he is also the News Director and Managing Editor for the on line newspaper, FVN-Fraser Valley News.
He has also taught Radio Broadcast at his alma-mater BCIT and the old Columbia School of Broadcasting. Don has also interviewed the likes from Alice Cooper and Pierre Berton to Justin Trudeau and Frank Zappa. He lives with his partner Ann (who is an Agri-tourism consultant) and their cat Peanut.