The River is Prince George seeks Mid- day Personality/ Music Director
Prince George, B.C.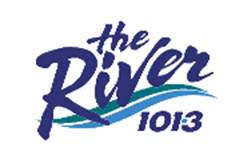 Mid- day Personality/ Music Director
The Jim Pattison Broadcast Group in Prince George is looking for a versatile talent who can pull off a locally focused, compelling and engaging show on Prince George's most listened to radio station, 101.3 The River. You'll be doing Mid-days and looking after the River Music
Here's what we are looking for! You Must:
Have a good knowledge of Selector or be willing to learn.
Understand the Hot Adult Contemporary format and the female 18-49 target.
Have excellent social media skills.
Deliver a compelling, engaging, local show.
Be a great story teller.
Have good production skills and voice over read.
Work hard on and off the air and have a positive attitude.
Be a team player and get involved in the community.
To apply for this position, please forward your cover letter, best audio and a *New Applicant Self ID form in confidence by Friday February 19th at 5pm to: Ron Polillo, Program Director at [email protected]
***Our New Applicant Self ID form is available for download at www.jpbroadcast.com/selfidform.pdf and should be completed and attached to all employment applications. Please note your completed forms will be kept confidential***
We thank you for your interest, but will respond only to candidates that have been short-listed. No phone calls, please.
AS PART OF THE JIM PATTISON BROADCAST GROUP'S EMPLOYMENT EQUITY POLICY WE ENCOURAGE WOMEN, ABORIGINAL PEOPLES, PERSONS WITH DISABILITIES AND MEMBERS OF VISIBLE MINORITIES TO IDENTIFY THEMSELVES AS THIS MAY BE TO THEIR ADVANTAGE IN HELPING US CORRECT UNDER-REPRESENTATION OF THOSE GROUPS IN OUR COMPANY.

Check Out Other Job Opportunities in our PSR Job Section HERE