ON THIS DAY in 1910
actress/dancer/radio personality Portland Hoffa 
 was born in Portland, Oregon.  After beginning a career in vaudeville she became known nationally as Fred Allen's wife and performing partner on his network radio series (1932-49).  She died of natural causes on Christmas Day 1995 at age 85.
On this day in 1915, Alexander Graham Bell in New York spoke to his assistant (Thomas Watson) in San Francisco, inaugurating America's first transcontinental telephone service.
On this day in 1916, radio/TV script writer Les Crutchfield was born.  He became a prolific writer for Gunsmoke on both radio and television and wrote frequently for the CBS radio shows, Suspense, Escape, Yours Truly Johnny Dollar, Romance and Fort Laramie, popular during the 1940s and 50s.  He died while still quite young Oct. 6 1966 at age 50.
On this day in 1920, radio/TV announcer 
 Roy Rowan was born in Paw Paw, Michigan.  He is best remembered as the warmup guy and announcer for all of Lucille Ball's TV shows over two decades, but is also fondly recalled as the announcer for "People Are Funny" and especially "Gunsmoke" on radio, and "I Married Joan," "Rawhide," "Simon and Simon," "Magnum, P.I.," "The Lonesome Dove" miniseries and "Dallas" on television.  He died of heart failure May 10 1998 at age 78.
On this day in 1934, actress Elizabeth Allen was born in Jersey City.  She had recurring roles on TV's Paul Lynde Show, C.P.O. Sharkey, Dr. Kildare & Texas.  She was also the announcer who spoke the line "And away we go!" weekly on the Jackie Gleason Show.  She died of kidney failure Sept. 19 2006 at age 72.

On this day in 1936, actress Diana Hyland was born in Cleveland Heights Ohio. She won an Emmy for the TV movie The Boy in the Plastic Bubble; she had a running role in Peyton Place, and played the mother for just four episodes of the long-running Eight is Enough before cancer claimed her Mar 27, 1977 at the age of 41.
On this day in 1937, the first 15-minute broadcast of the daytime serial  "The Guiding Light" aired on NBC Radio; it holds the record as the longest-running story line in soap opera history. The show remained on radio until 1956. "The Guiding Light" began its long run on CBS-TV in 1952, and signed off for the last time in 2009.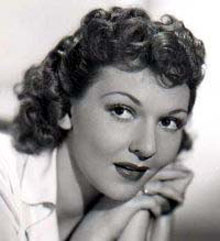 On this day in 1940, Mary Martin recorded "My Heart Belongs to Daddy" — for Decca Records. The song was her signature song until she starred in "South Pacific" in 1949. Then, Larry Hagman's mother had a new trademark: "I'm gonna wash that man right out of my hair…"
On this day in 1944, a black maid named Beulah (played by a white man, Marlin Hunt) joined the "Fibber McGee and Molly" radio show for the first time. A spinoff show, "Beulah", became a radio series in 1945.  But it didn't last long .. Hurt died a year later.
On this day in 1946, the No. 1 Billboard Pop Hit was "Let It Snow! Let It Snow! Let It Snow!" by Vaughn Monroe.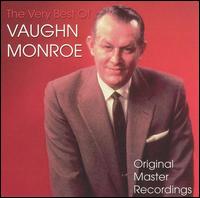 On this day in 1949, the first Emmys were presented at the Hollywood Athletic Club. The event was the 1st Annual Los Angeles Emmy Awards (for programming which appeared in 1948 ) and was presented by the Academy of Television Arts and Sciences. Mike Stokey's "Pantomime Quiz Time" was selected as the year's top television show. Shirley Dinsdale and her puppet, Judy Splinters took honors as Most Outstanding Television Personality.
On this day in 1952, at 8.30 pm, Vancouver's CBR 1130 became CBU 690.   There was a 30-minute CBU Special at 8:30 followed by a Robbie Burns Special at 9:05 pm. The launch of CBU meant a power increase from 5000 watts to 10,000 watts. At this point CBC Radio had just 17 low-power relay transmitters throughout B.C.

(Photo courtesy Van. Radio Museum)
On this day in 1957, Marty Robbins was in New York to record his crossover hit, "A White Sport Coat (And a Pink Carnation)."  Robbins had written the words and music, Ray Conniff directed the orchestra; it quickly rose to #1 on the Country chart, and #2 among Pop Singles.
On this day in 1958, Elvis Presley's "Jailhouse Rock" became the first song to debut on the U.K. pop chart at Number One.
On this day in 1960, singer Sam Cooke was in New York to record what would be his first hit single for RCA Victor, "Chain Gang."
Also in 1960, the original cast recording of 'The Sound Of Music 'started a 16-week run at No.1 on the Billboard album chart.
On this day in 1961, just five days after his inauguration President John F. Kennedy held his first press conference at the White House. It was the first such event to be broadcast live on radio & TV.

On this day in 1962, RCA Victor released the soon-to-be hit single "Twistin' the Night Away" by Sam Cooke.
On this day in 1964, the Beatles reached the #1 spot on North American music charts, as their hit single, "I Want to Hold Your Hand", grabbed the top position in "Cash Box" magazine.
On this day in 1967, The Beatles made a last-minute remix of 'Penny Lane' before the pressing of their next double A sided single 'Strawberry Fields Forever/Penny Lane'. Both songs were originally intended for forthcoming Beatles album Sgt. Pepper's Lonely Hearts Club Band.
On this day in 1969, at the Apple Studios in London The Beatles recorded "Let It Be," "For You Blue" and "Bye Bye Love."
Also in 1969, 
 Creedence Clearwater Revivalreleased their second LP "Bayou Country," which included the future hit single "Proud Mary" on Side B.
On this day in 1970, B.J. Thomas sang his current Top 20 hit "Raindrops Keep Falling on My Head" on The Ed Sullivan Show; Little Anthony & the Imperialsperformed their new release, "Don't Get Close," and Patti Page sang three numbers.Robert Klein and Norm Crosby supplied the laughs, as did the comic balancing actThe Jovers and Klauser's Bears.
On this day in 1973, the No. 1 Billboard Pop Hit was "Superstition" by Stevie Wonder. The song was the first #1 for Wonder in more than nine years.
On this day in 1975, the Carpenters went to No.1 on the Billboard singles chart with their version of The Marvelettes' 1961 hit 'Please Mr. Postman'.
On this day in 1980, Paul McCartney was released from a Tokyo jail where he had been imprisoned for nine days after trying to carry a half pound of marijuana through customs at the Tokyo airport.

On this day in 1982, the No. 1 Billboard Pop Hit was "I Can't Go for That (No Can Do)" by Daryl Hall & John Oates.
On this day in 1984, John Lennon's widow Yoko Ono made a donation of  $375,000 to Liverpool's Strawberry Field, an orphanage run by the Salvation Army. It was located just around the corner from John's boyhood home, and served as the inspiration for the Beatles' "Strawberry Fields Forever."
On this day in 1986, artist manager Albert Grossman died at age 59, of a heart attack while flying on the Concorde from New York to London. He managed Bob Dylan (1962-70), Peter, Paul and Mary, The Band, Janis Joplin and Todd Rundgren.
Also in 1986, Barbra Streisand started a three-week run at No.1 on the Billboard album chart with 'The Broadway Album.'

On this day in 1987, Super Bowl XXI (at Pasadena) saw the New York Giants beat  Denver Broncos 39 to 20. MVP: Giants' QB Phil Simms (now the #1 CBS analyst.) Neil Diamond sang the US national anthem. The game featured TV commercials that cost $550,000 for 30 seconds of NBC's most prime time.
On this day in 1988, sparks flew on the CBS Evening News as anchor Dan Rather questioned Vice President George H.W. Bush on his role in the Iran-Contra affair.  Bush was then running for the presidency.
Also in 1988, George Harrison released the single "When We Was Fab," about his days as a Beatle.

On this day in 1989, in Columbus, Georgia, singer Bobby Brown was arrested and charged under the local anti-lewdness bylaw after police considered his performance to be sexually suggestive and in poor taste.  Brown was released after paying a $652 fine.
On this day in 1990, movie star Ava Gardner died of pneumonia at age 67.  She had few broadcast credits until the last 5 years of her life, when she appeared in two TV movies, two episodes of Falcon Crest, and the mini-series A.D.
Also this day in 1990, the CBS-TV news magazine "48 Hours" profiled ex-Beatle Paul McCartney.
Still this day in 1990, 
 Bill Medley of the Righteous Brothers appeared as himself on the NBC-TV sitcom "Cheers."  The two-part episode "Finally" concluded a week later, also featuring Medley.
On this day in 1991, after a 2-and-a-half-year run, the soap opera "Generations'" aired its final episode on NBC.  The show was ground-breaking in that it featured an African-American family.
On this day in 1992, singer Emmylou Harris was inducted into the Grand Ole Opry.
Also today in 1992, "Don't Let the Sun Go Down" by George Michael & Elton John topped the charts but stayed there for just a week.
On this day in 1994, Michael Jackson settled a civil lawsuit out of court by paying millions to the family of the 13-year-old boy he'd been accused of molesting.
On this day in 1995, CNN viewers saw the defense's opening statement at the murder trial of O.J.Simpson.

Also this day in 1995, the 100th episode of "L.A. Law" aired on NBC.
On this day in 1999, Paul McCartney launched a crusade against British radio and TV stations over the banning of "The Light Comes From Within," the final song by his late wife Linda, because it contained language deemed offensive.
Also this day in 1999, esteemed choral conductor and educator Robert Shaw died of a stroke at age 82. A winner of 14 Grammy Awards, Shaw received his latest nomination for a 1999 Telarc disc of Barber, Bartok, and Vaughan Williams with his longtime associates, the Atlanta Symphony Orchestra & Chorus.

On this day in 2003, actor Robert Rockwell, who played hearthrob Mr. Boynton on 'Our Miss Brooks' (radio & TV) after Jeff Chandler left the role, succumbed to cancer at age 82.
Also in 2003, Billy Joel escaped with only minor injuries after crashing his Mercedes Benz into a tree on Long Island, New York.
On this day in 2005, singer Ray Peterson, who had two big hits in 1960, Tell Laura I Love Her, and Corinna Corinna, lost his battle with cancer at age 69.
On this day in 2006, "Survivor" Richard Hatch was convicted of failing to pay taxes on his $1 million winnings (he was later sentenced to more than four years in prison.)

Also this day in 2006, 600 fans showed up to see Mötley Crüe receive a star on the Hollywood Walk of Fame.
On this day in 2008, Billy Joel donated to charity the $500,000 proceeds from the iTunes downloading of his "Christmas in Fallujah" (performed by Cass Dillon.)  Joel gave the money to Homes for Our Troops, an organization that benefits disabled US veterans.
Also this day in 2008, Crosby, Stills, Nash & Young attended the Sundance Film Festival for the premiere of the "CSNY Deja Vu" documentary about the quartet's antiwar-themed tour in '06. Neil Young directed (under his Bernard Shakey alias) and co-wrote the script.

On this day in 2010, Gregg Allman's solo album "Low Country Blues" was released. The co-founder of the Allman Brothers Band said the album was largely influenced by listening to late night radio as a kid growing up in Florida.
On this day in 2011, a former Miss Canada finalist became the first person in the world to graduate with a Masters degree in The Beatles. Canadian singer Mary-Lu Zahalan-Kennedy, 53, was one of the first students to sign up for the course on the Fab Four when it launched at Liverpool Hope University in March 2009.


The innovative course studied the studio sound and composition of The Beatles and how Liverpool helped to shape their music, as well as examining the significance of the music of The Beatles and their impact on Western culture.
On this day in 2012, Dick Kniss, a self-taught musician who for more than 40 years played stand-up bass behind Peter, Paul and Mary, died of chronic obstructive pulmonary disease, at age 74.  He also played with John Denver, and helped write one of his biggest hits, "Sunshine on My Shoulder."
Also this day in 2012, Van Halen's single, "Tattoo," was #1 on Billboard's Hard Rock Singles chart. The track was on the playlist at more than 160 rock radio stations across the U.S. "Tattoo" was also heard on the CBS-TV series CSI.

On this day in 2013, Esquire magazine presented 'The 10 Craziest Drummers Ever'.Ginger Baker (Cream), Keith Moon (The Who), John Bonham (Led Zeppelin),Topper Headon (The Clash), Tommy Lee (Mötley Crüe), Lars Ulrich (Metallica),Josh Freeze (Nine Inch Nails/A Perfect Circle), Bill Ward (Black Sabbath), Terry Bozzio (Frank Zappa/Missing Persons) and Vinnie Paul (Pantera) made up the list.
On this day in 2014, KISS performed during the pre-game festivities and at the end of the first period of the first outdoor NHL game played in L.A. It was played at Dodger Stadium and telecast on NBC.
On this day in 2015, 
 while being interviewed for Australian TV, Smashing Pumpkins' Billy Corgan said Pop and Rock should go their own way. "By definition a Rock star is supposed to be an independent individual who pursues a vision to an end; an Axl Rose, an Elton John. And a Pop star is supposed to do whatever they can do to pray at some horrible idol of fame which is ubiquitous and fleeting."
Today's Birthdays:
Jazz pianist/arranger Barbara Carroll is 91.
Actor Gregory Sierra (Barney Miller, Soap) is 75.
Actress Leigh Taylor-Young (Passions, Picket Fences, Dallas, Peyton Place) is 71.
Actress Jenifer Lewis (Strong Medicine, The PJ's, Fresh Prince of Bel Air) is 59.
Actress Dinah Manoff (Empty Nest, Soap) is 58.
Guitarist/singer/songwriter/actor Dave Kilminster (Roger Waters the Wall) is 54.
Country drummer Mike Burch of River Road is 50.
Singer Kina Cosper (Brownstone) is 47.
Actress Ana Ortiz (Devious Maids, Ugly Betty) is 45.
Actress China Kantner (Home Improvement) is 45.
Toronto-born actor Teach Grant (Strange Empire) is 43. 
Guitarist Matt Odmark of Jars of Clay is 42.
Toronto-born actress Mia Kirshner (The Vampire Diaries, The L Word) is 41.
Actress Christine Lakin (Step by Step) is 37.
Actor Charlie Bewley (Nashville, Extant) is 35.
Singer Alicia Keys is 35.
Actress Shawna Waldron (Ladies Man) is 34.
Actor Michael Trevino (The Vampire Diaries, Cane) is 31.
Actor Tom Hopper (Merlin, Black Sails) is 31.
Actress Claudia Kim (Marco Polo) is 31.
Toronto-born actor Marc Donato (Degrassi: the Next Generation, The Future is Wild, Redwall) is 27.
Actor Dustin Ingram (Unfabulous) is 26.
Vancouver-born actress Natalie Hall (Star Crossed, All My Children) is 25.
And a HAPPY 64th BIRTHDAY TO Vancouver's CBU AM!!
Chart Toppers – Jan. 25
1946
Symphony – The Freddy Martin Orchestra (vocal: Clyde Rogers)
I Can't Begin to Tell You – Bing Crosby with the Carmen Cavallaro Orchestra
Let It Snow – Vaughn Monroe
Guitar Polka – Al Dexter
1955
Mr. Sandman – The Chordettes
Let Me Go, Lover! – Teresa Brewer
Earth Angel (Will You Be Mine) – The Penguins
Loose Talk – Carl Smith
1964
There! I've Said It Again – Bobby Vinton
I Want to Hold Your Hand – The Beatles
Surfin' Bird – The Trashmen
Love's Gonna Live Here – Buck Owens
1973
Superstition – Stevie Wonder
Crocodile Rock – Elton John
Your Mama Don't Dance – Kenny Loggins & Jim Messina
(Old Dogs-Children And) Watermelon Wine – Tom T. Hall
1982
Physical – Olivia Newton-John
Centerfold – The J. Geils Band
I Can't Go for That (No Can Do) – Daryl Hall & John Oates
Red Neckin' Love Makin' Night – Conway Twitty
1991
The First Time – Surface
Gonna Make You Sweat (Everybody Dance Now) – C & C Music Factory featuring Freedom Williams
Sensitivity – Ralph Tresvant
Forever's as Far as I'll Go – Alabama
2000
What A Girl Wants – Christina Aguilera
Blue (Da Ba Dee) – Eiffel 65
Rhythm Divine – Enrique Iglesias
Breathe – Faith Hill
2009
Just Dance – Lady Gaga featuring Colby O'Donis
Single Ladies (Put A Ring On It) – Beyoncé
Live Your Life – T.I. featuring Rihanna
Start a Band – Brad Paisley with Keith Urban