The Jim Pattison Broadcast Group has an opening in Prince Albert, Saskatchewan…..
Morning Show Host – Prince Albert, Sask
Prince Albert, Sask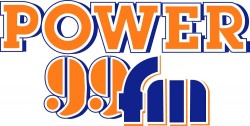 MORNING PERSONALITY WANTED – Prince Albert Sask
For only the 3rd time in almost 2 decades, I'm looking for a morning PERSONALITY. There are loads of radio announcers who think they are personalities but in reality are just able to do time and temp, that was – this is – really well. The usual, obvious show prep everyone else is on.
I need someone who has radio dripping from their teeth, someone who works harder than anyone and not because they are told to, but because they are driven, have passion, take pride in EVERY second they are on air and would do the show the same with 2 listeners or 200,000. Someone who doesn't need all the bells and whistles because they go and find what they need.
This is not a stopover position; I need someone willing to invest at least 3 years' min but you're welcome to stay much longer.
I need you to be dedicated to growing the audience, by making the listener top priority who wants to invest their time into a show they feel is just as much theirs as yours. But wait there's more!!! I'm also going to allow you to work with one of the most talented morning personalities I've come across in years! I guarantee you'll be blown away when you two click!
POWER99 is the #1 radio station in all of Central and Northern Saskatchewan, something we've been able to maintain for years and a position I intend to keep. My previous morning personalities have all gone directly to doing morning shows in big markets.
You're going to be part of the Jim Pattison Broadcast Group, with over 40 stations across Western Canada in all size markets and all formats, so future opportunity is limited only by you! We offer great benefits, pension plan and a fun place to work.
Requirements:
For More Information on this Job Posting, Click HERE