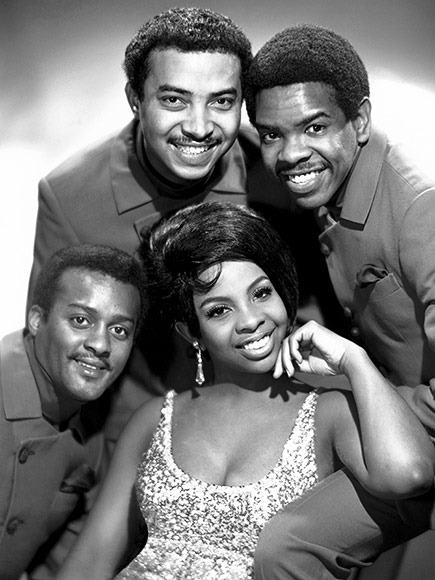 Clockwise from bottom right: Gladys Knight, Edward Patten, William Guest, Merald Bubba Knight.
.
By Andrea Park, People Magazine
12/26/2015 AT 11:40 AM EST
William Guest, an original member of Gladys Knight and the Pips, died Thursday at the age of 74, the Associated Press reports.
Guest's sister-in-law Dhyana Ziegler told the AP that Guest died in Detroit of congestive heart failure.
Ziegler, who helped Guest release his autobiography, Midnight Train from Georgia: A Pip's Journey, in 2013, told the AP, "I am so glad we finished the book, so his wonderful life and legacy will be celebrated throughout eternity. I loved my brother so much."
"My heart is broken, but I know his legacy will live on," Guest's daughter Monique said in a statement.
Guest, who was a cousin of Gladys Knight, performed background vocals with Gladys Knight and the Pips from 1953 until their split in 1989, on hit tracks like "I Heard It Through the Grapevine." The band received Grammy Awards in 1973 and 1988, were inducted into the Rock and Roll Hall of Fame in 1996 and received the 1998 Lifetime Achievement Award from the Rhythm and Blues Foundation.
After the group split to allow Knight to pursue a solo career, Guest and fellow Pip Edward Patten formed Patten and Guest Productions. Following Patten's 2005 death, Guest continued to manage artists as CEO of Crew Records, which he had formed with other members of Patten's family.
READ MORE  HERE  AT THE PEOPLE MAGAZINE WEBSITE