The beloved king of comedy—and part time Montana resident—talks about growing up and getting older.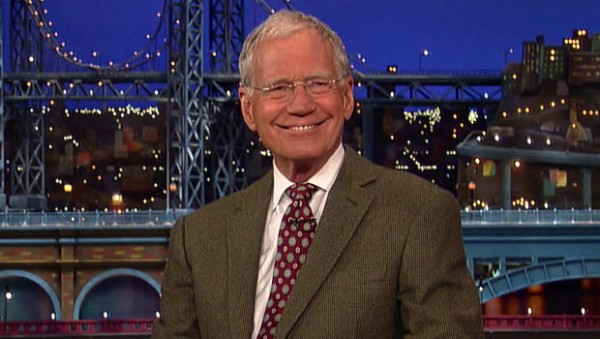 by Brian Schott, for WhitefishReview.org
Interview
As of his final Late Show this past May, David Letterman had hosted 19,932 guest appearances on 6,028 broadcasts across more than 33 years—and redefined late-night and humor itself along the way. The man had earned some peace and quiet. Judging from the searching, thoughtful interview he granted to the Whitefish Review, he has found both—thanks, in large part, to life on his ranch in northwest Montana.
In an interview with Jane Pauley prior to his retirement, Letterman talked about the "white-hot adrenaline" he'd felt on his early appearances on The Tonight Show with Johnny Carson: "It's like you're sitting on the knee of the Lincoln Memorial and Lincoln is talking to you. You know, it's like, 'Holy God, it's the guy on the $5 bill talking to me.'" That's about what it feels like to interview David Letterman.
After a good breakfast, a long walk, some quiet breathing, and a pep talk from my wife, I was able to calm my nerves and have a candid, wide-ranging conversation with Letterman on the telephone from his home in New York State. I followed up several days later with a few additional questions.
As I expected, Dave was introspective, funny and, more than anything, kind. Listening to him through the speakerphone—that unmistakable voice and laughter that I had grown up with—was as surreal and as special as it comes.
I owe thanks to Jeff Giles, a transplant from New York City and one of our new editors, for helping arrange the interview through his friend, Tom Keaney, Letterman's publicist. Over nearly an hour of conversation across two interviews in late November, Letterman and I spoke about retirement, raising his son, his love of Montana, his own childhood, and growing that wildman beard.
FIND THE FULL  INTERVIEW  HERE  AT THE WHITEFISH REVIEW WEBSITE