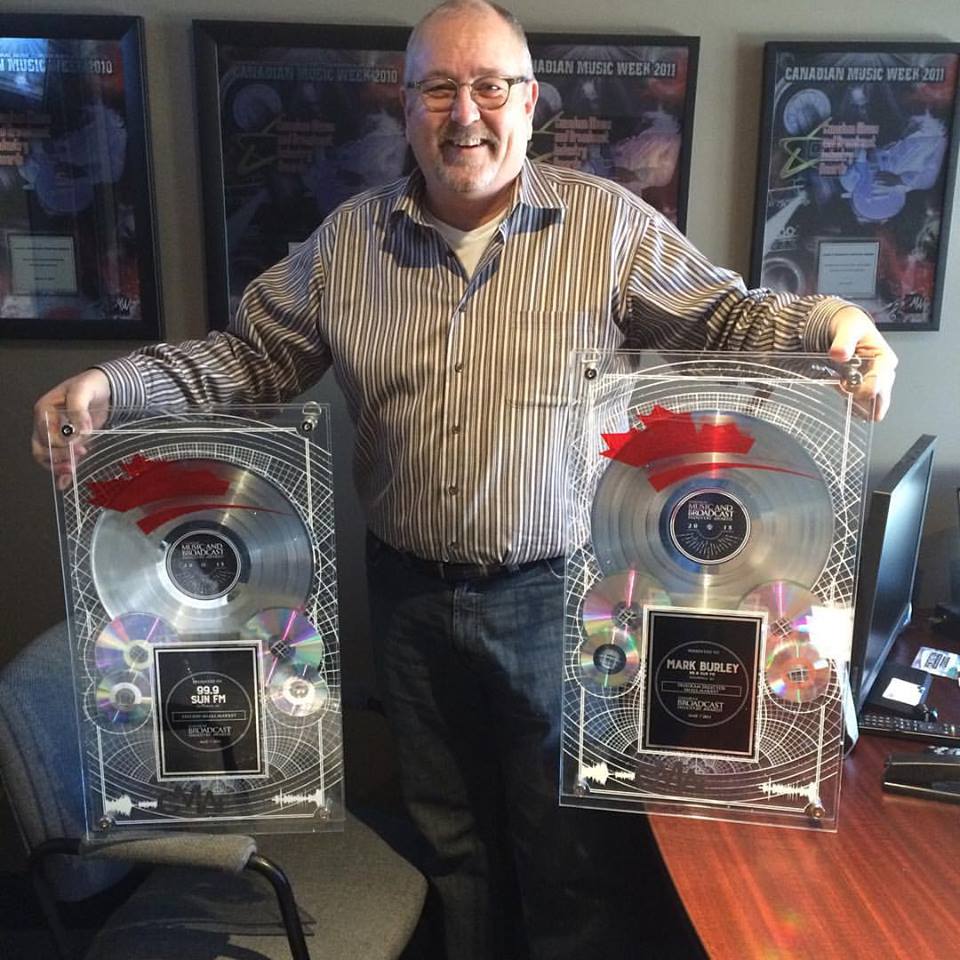 Mark Burley tells us they arrived today! New looking PD and Station of the Year Awards. We received the recognition in May at the CMW Industry Awards banquet.
Both Mark and his radio station 99.9 Sun FM in Kelowna, BC were first recognized at Canadian Music Week's Industry Awards in 2010 and 2011. Mark was recognized as Program Director of the Year and Sun FM as Station of the Year, Small Market. That award was once again awarded to 99.9 Sun FM Kelowna in 2014 & 2015. Mark has been recognized as Program Director of the Year now for 6 consecutive years.
A broadcaster for over 30 years, Mark has been a successful on air personality, Production Manager, Promotion Manager and Program Director. He has had the privilege of launching a new radio station, flipping various formats, and a successful run as "Early" Mark Burley while on air. He is also one of few Network Programmers in Canada with an inherent understanding of successful marriages between Network and local execution.
Mark is currently the Group Program Director for Bell Media's stable of 22 radio stations in the BC Interior. He is responsible for mentoring 7 Program Directors across 5 formats originating within 7 different clusters. He is also responsible for the direction and integration of Network Programming in the group, leading the Sun FM Network from Kelowna which consistently tops ratings in the Okanagan Valley.
For the record, Mark actually tied this year with Trapper John. He's from Rock 105.3 Medicine Hat. Congratulations to them both.
Email Mark: mark.burley@bellmedia.ca
Mark's Facebook
Mark's Linkedin