……

By Perry Michael Simon
…….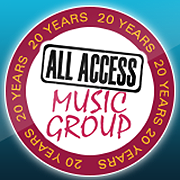 October 31st, 2015
It's coming up on the Most Wonderful Time of the Year already, and, yes, I mean that time of year when we all experience the real meaning of life, which is, of course, "we're going to have to let you go."
Budget time is a time for thanks (for all your years of loyal service, but as you know, we have to make the quarterly projections), and a time for being escorted out of the building with your stuff in a banker's box. With that in mind, I wanted to offer a few tips, some do's and don'ts if you find yourself fired, terminated, let go, released, and/or s-canned. After all, I've been there, too. So….
DO let people know. There is no shame in being fired in the radio business — hey, you shouldn't feel shame in any other business, too. But especially in radio, if you haven't gotten fired at least once, that's strange. And if you're embarrassed and shy and don't want the word to get out, how are people gonna know you're available? Tell them. You know what? Tell me. One of the best ways to get the next job is to let people know that you're available, and you ought to do that on the biggest stage available in the industry for that sort of thing, which happens to be Net News here at All Access. This is not a time to hide.
Read more HERE