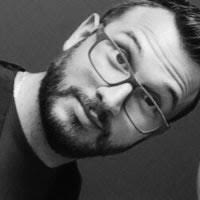 By Paul Kaye
PSR Contributor
Tuesday October 13th, 2015
Perseverance Separates Winners From Losers
Perseverance is something all winners have. It's not the ingredient that guarantees their success but without it there is no success. Perseverance is the energy that propels winners forward. You will not find success without possessing a high level of perseverance.
Achieving any level of success is ultimately dependent on you. Your mindset dictates the way you approach achieving your goals and the many challenges that will be laid down in front of you as you progress. No matter what your goal is — personal or professional — you are undoubtedly going to encounter a number of obstacles, difficulties, hurdles and failures. The people who still find success in spite of these setbacks are the ones that are able to push forward.
If you talk to anyone who has achieved a significant goal you'll hear a tale of someone who had to rebound from setback after setback and muster up the courage to take on unforeseen challenges. They will tell you a story of hardship and dark days where achieving their goal seemed impossible. As they tell their story you will no doubt wonder to yourself "why didn't they just give up?" It is easy to give up. It's hard to keep on going. It is at exactly this point — the "why didn't you just give up?" point – that successful people are separated from the unsuccessful people. At this point unsuccessful people bail out. They stop. They quit. Successful people continue on.
A successful businessman once told me "Forget reading books about business and leadership; they're full of opinions, experiments, hypotheses and conflicting ideas. You will learn far more from reading biographies of those who have been successful in their lives. Search out stories from those who have achieved success." He was right, reading these stories you quickly learn why some people are able to realize their dreams and why so many people aren't. The most apparent trait you'll find in most people's biographies is one of perseverance. These stories are about people who pursued their goals with vigor and dogged determination, digging deep inside themselves to keep going when all they wanted to do was give up but eventually despite the many setbacks achieved more than they imagined.
You know the story about Sylvester Stallone, right?
Back in the 70's Stallone was just another struggling actor. He got very little work and had no money. At his lowest, he was so broke he stole his wife's jewelry and sold it just to try and survive. It eventually got so bad that he was homeless and spent 3 days sleeping in a New York bus station. Two weeks later he saw a boxing match between Mohammed Ali and Chuck Wepner that changed his life. The boxing match gave him the inspiration to write the movie Rocky. He wrote it in just 20 hours. Stallone set out to sell his movie and quickly got an offer for $125,000. His only request was that he was to star in the movie. The studio quickly told him "No, we want a real star" — they also went on to say he looked and talked funny. Stallone's dream — his goal — was to get this movie made with him as the star and so he declined and left with his script. A few weeks later the studio offered him $250,000 for the script but they still didn't want him in the movie so he declined again. Stallone, despite his hardship and need for money, rejected a quarter of a million dollars. The studio made another offer this time for $350,000. Again they wanted his movie but not him. He knew what he wanted — to be the star of the movie. He knew if he could achieve that then he would be able to prove himself and pursue the life he wanted. He declined the offer again. Eventually the studio agreed, they gave him just $35,000 for the script (yes, $315,000 less than their last offer) and let him star in it. Rocky went on to be nominated for 10 academy awards including Best Actor and Best Original Screenplay for Stallone.
Stallone's story is one of perseverance. He was crystal clear on what his goal was and despite the setbacks and hardship he encountered along the way he kept his focus and stayed the course. He had a vision.
Perseverance isn't something that some people are born with and the rest aren't. It is a personality trait. Nobody is completely without perseverance but like most personality traits it is constructed by environment, education and experience and some people don't actively develop it to its full potential. Perseverance is something you can acquire, build and improve upon if you want to. It is in everyone's power to build better perseverance; and if you want to succeed you need it.
Here are some tips for developing your "staying power":
Take the first step.

You can't persevere — or succeed — if you never try to accomplish something. We fear failure or we procrastinate and that glues us to the spot preventing us from trying to achieve something we may want. The first step in building perseverance is to set yourself a goal and begin the journey.

Remember the 'why'.

Goals are hard to achieve and that road to achievement is paved with unknowns and unforeseen setbacks. It's important that you remind yourself why you're doing what you're doing. What's the purpose of you achieving this goal? What will/could it lead to? What will this success mean to you? Getting clear about your

why

is essential for fueling your perseverance.

Positive Influences.

You must surround yourself with positivity and eliminate the negativity. Your own thoughts should be optimistic. If you succumb to negative thoughts ("I can't do this" "I'll never be as good as that person") you will sabotage your own efforts. You need to ensure the people you surround yourself with are 'glass half full' types. You won't find the mental energy to carry on if you have no positivity to feed off of. Negativity bogs you down and prevents momentum.

Focus on short-term victories

. One of the things that can paralyze you from moving forward is the magnitude of your goal. The goal you have set may seem insurmountable unless you break it down into smaller goals. Achieving these short term goals will keep you motivated and moving forwards to your overall goal. This will also help fuel more positivity.

Live healthy.

Energy and stamina are necessary for perseverance. You need to be in top form to maximize your perseverance. You must look after yourself and prioritize your diet and exercise in order to be about to build your focus, resilience, confidence and intensity.

Seek advice.

You can shorten the distance to achievement by learning from the mistakes of others. Seek advice from those who can share their stories from similar pursuits as yours. Their insights could prevent you from making the same mistakes they did. You can also use the methods that have been successful for others to aid you in being successful also.
What separates the successful from the unsuccessful is perseverance. It's a quality that makes the seemingly impossible possible. There will always be moments when we want to give up but those of us who have developed our perseverance won't, we'll keep going, pushing forwards towards our goals.
Perseverance is what separates the winners from the losers. As the old adage says "You can't defeat someone who refuses to quit!"
About Paul Kaye
Born in England, Paul got his first PD role in the early 2000s, making him the youngest programmer in the UK at the time. After nearly a decade programming in the UK Paul moved to Canada in 2012 to work for Newcap. Paul spends his days looking after stations in the CHR, Hot-AC and Classic Hits formats and also holds the role of National Talent Development Director for the company. A role that sees him working with morning shows, on air talent, and programmers across the country to improve performance. Paul lives in Vancouver and can be reached at [email protected]
Paul Kaye | National Director – Talent Development | Newcap Radio
Other Puget Sound Radio articles by Paul Kaye HERE
Paul's LinkedIn