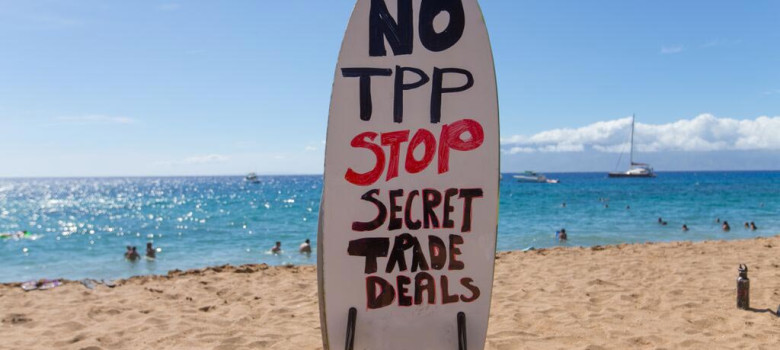 By Michael Geist
Friday October 9, 2015
 Canada Caves on Copyright in TPP: Commits to Longer Term, Urge ISPs to Block Content
The final Trans Pacific Partnership intellectual property chapter leaked this morning confirming what many had feared. While the Canadian government has focused on issues like dairy and the auto sector, it caved on key copyright issues in the agreement. As a result, works will be locked out of the public domain for decades at a cost to the public of hundreds of millions of dollars. Moreover, the government will "induce" Internet providers to engage in content blocking even where Canadian courts have not ruled on whether the content infringes copyright. As a result (and as expected – this was raised years ago), the government's "made in Canada" approach to copyright – which it has frequently touted as representing a balanced approach – faces a U.S. demanded overhaul.  In fact, even as other countries were able to negotiate phase-in periods on copyright changes, the Canadian negotiators simply caved.
The biggest change is a requirement to extend the term of copyright from life of the author plus 50 years to life plus 70 years. The additional 20 years will keep works out of the public domain for decades. The New Zealand government estimates that this change alone will cost NZ$55 million per year for a country that is one-ninth the size of Canada. Moreover, New Zealand was able to negotiate a delayed implementation of the copyright term provision, with a shorter extension for the first 8 years. It also obtained a clear provision that does not make the change retroactive – anything in the public domain stays there. Malaysia also obtained a delay in the copyright term extension requirement.
Canada, on the other hand, simply caved.  The cost to Canadians will be enormous. If the New Zealand's estimate is accurate, the cost to the public alone will easily exceed $100 million per year. Hundreds of well known Canadian authors and composers who died years ago will not have their work enter the public domain for decades.
The public domain provision is not the only loss for Canada on copyright. The Canadian government was able to preserve the notice-and-notice system for Internet providers, but at a very high price. Canada has now agreed to induce providers to "remove or disable" access to content upon becoming aware of a decision of a court of a copyright infringement. The broadly worded provision could force Canadian ISPs to block content on websites after being notified of a foreign court order – without first having to assess whether the site is even legal under Canadian law.
Canadian negotiators caved on a wide range of other issues. For example, it has increased the criminalization of copyright, adding new criminal liability for the removal of "rights management information" (rules associated with Canada's controversial protection of digital locks) and it has expanded restrictions on the importation or distribution of goods whose rights management information has been altered. It has expanded border measures rules (just months after passing legislation on the issue), by agreeing to notification system on suspect in-transit shipments that will not even enter Canada.
There is much more to study, but the first reaction to the TPP intellectual property chapter is that Canadian negotiators have agreed to significant changes to Canadian copyright law without an opportunity for public comment or discussion. Given that there was a two-tier approach for the trade talks with insider access and that U.S. lobby groups identified the TPP as a mechanism to extend Canadian copyright term, the outcome is disappointing but not surprising. Unlike other countries that were able to negotiate delayed implementation, however, Canada simply caved to U.S. pressure, seemingly willing to trade away Canadian copyright policy.
Michael's Website