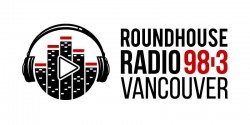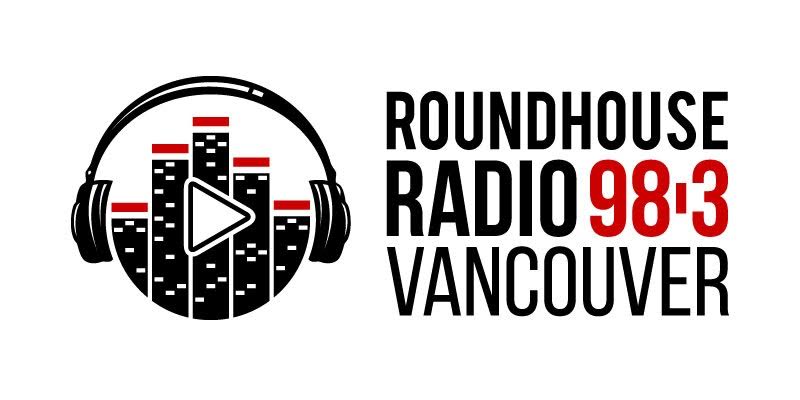 FOR IMMEDIATE RELEASE
October 6, 2015
Roundhouse Radio 98/3 Further Programming Announced
VANCOUVER, BRITISH COLUMBIA — (Roundhouse Radio / October 6, 2015) – Vancouver-based Roundhouse Radio 98/3 announced an expansion of its programming line-up. With a mandate to provide hyper-local content about the people, communities and organizations that make up the urban core, Roundhouse will focus on Vancouver-centric shows featuring a diverse range of talent:
FEATURE PROGRAMS AND WEEKENDS: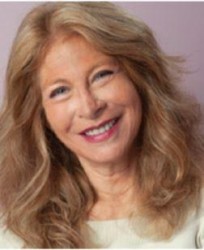 Rhona Raskin (LOVE & LUST) 9pm to 10pm – Rhona is a Registered Clinical Counselor and family therapist, whose advice-giving history spans radio, television and print. She hosted a long-running, internationally syndicated radio show on sex and relationships and wrote two series for television. Love & Lust will take a tour of romance and eroticism. Call in or listen as we share our studio with interesting guests and explore the curious world of sex, relationships and love.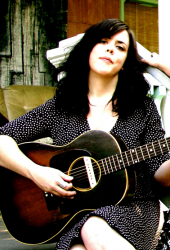 Samantha Parton (SLIPSTREAM) 11pm to 6am Monday to Sunday- Samantha Parton is a singer, songwriter, producer, and multi-instrumentalist, best known as a founding member of the Vancouver band The Be Good Tanyas. Join Sam as she takes you into the slipstream and into the darkness of overnights. From classic songs, electronica and blues to experimental jazz, and everything in between, it's a freeform show that's interactive and ranges widely across diverse genres, styles, and sounds of music and spoken word.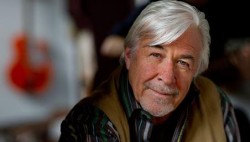 Jim Byrnes (BLUES WITH MR. BYRNES) 7pm to 9pm Saturdays- Hang out with the legendary, multi Juno award winning bluesman Jim Byrnes as he spins discs and shares stories of life on the blues highway. Tune in for a weekly serving of the real thing, two hours of the very best in blues and roots with a solid side of grits and gravy.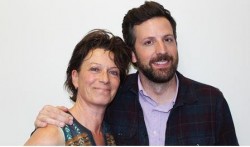 Janice Ungaro and Cory Ashworth (CAMP) 7pm to 9pm Sundays – CAMP will offer a carte blanche show that embraces queer culture. What is developing, what is changing, with learned guests to answer the tough stuff, poignant guests to touch our hearts, and musical guests to shake your money-maker. A show that will move beyond simple tolerance and celebrate the dimensions of diversity.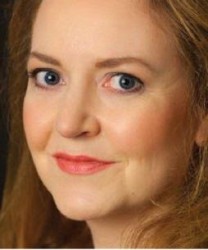 Joannah Connolly (THE REAL ESTATE THERAPIST) 9am to 10am Saturdays – With a unique
insight into Vancouver's scorching housing market as editor of Real Estate Weekly, Joannah aims to bust the widespread myths around real estate, offering real-world practical solutions and providing real time advice to callers and listeners.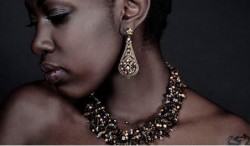 Tonye Aganaba (GUILT & CO LIVE) 9pm to 10pm Sundays- Broadcasting live from Vancouver's premiere intimate live music venue, Guilt & Company, and hosted by local musician, Tonye Aganaba, the show features live-to-air performances showcasing emerging and seasoned talent with live concerts and one-on-one artist interviews.
DAYTIME HOSTS:
Kirk LaPointe (OUR CITY) – 6am to 9am – Kirk LaPointe is one of Canada's leading journalists, having held positions at CTV News, Southam News, Hamilton Spectator, Vancouver Sun, Canadian Press, CBC and Newsworld. Featuring current affairs, social trends, politics, arts, and guests from across the spectrum and all corners of Vancouver, Our City will be your hyper-local radio touchstone.
Don Shafer (IMPACT) – 9am to 10am & 2pm to 3pm – "Shafe" has collaborated with many of Canada's best broadcasters, developing legendary formats with CHOM FM, CHUM FM, "the Fox", "Rock 101", Q107 and SUN FM. Impact shines the spotlight on Vancouver's community & charitable organizations.
Minelle Mahtani (SENSE OF PLACE) – 10am to noon – Cultural Geographer Minelle Mahtani (author of Mixed Race Amnesia: Resisting the Romanticization of Multiraciality and Global Mixed Race) brings a background in journalism, the not-for-profit sector and academia to her role as our late-morning host. In Sense of Place she asks, how do strangers become friends?
Terry David Mulligan (LIVE FROM RAILTOWN) – noon to 1pm – Veteran broadcaster and BC Hall of Fame Inductee, Terry David Mulligan has been a familiar face on the Canadian radio and television landscape since 1965. Live From Railtown will be a daily one hour celebration of the arts.
Cory Price (TRACKS) – 1 pm to 2 pm – An avid audiophile and musician, Cory has spent over a decade in the Vancouver radio scene. Tracks will showcase the very best of Vancouver's indie music scene, mixed with songs from his eclectic personal music vault.
Jana Lynne White (HOME) – 3pm to 6pm – Jana's broadcast background includes CFOX, CKVU and MuchMusic – writing and producing hundreds of shows, specials and interviews with artists, icons, and activists. Taking us on a spirited daily journey, HOME will showcase the people who authentically influence our city and touch our lives.
Martin Strong (INDIE AUDIO) – 6pm to 9pm – Martin Strong has been heard on the airwaves in Canada for more than 20 years including stints on CBC Radio and Rock 101. Indie News will bring together local independent journalists to discuss what the mainstream media is missing. Public Podium will expand the reach of the best of Vancouver speakers' series.
"We're excited to introduce local listeners to a fresh concept and style of radio," states Don Shafer, CEO of Roundhouse Radio. "We want people to engage, to laugh, to love, to question, and to foster discussion. We're confident that our line-up of programming and hosts will resonate with our Vancouver audience. We're ready to go".
[30]
Located in Railtown, the Roundhouse Radio digital platform is currently online, the FM signal will go live mid-October of 2015. Learn more about the complete Roundhouse Radio experience at www.roundhouseradio.com
MEDIA CONTACT:
Barb Snelgrove- Promotions and Communications Director
714 Alexander Street, Vancouver, British Columbia, V6A 1E3
Ph: 604-449-5505 ~ Cell: 604-838-2272
email: [email protected]