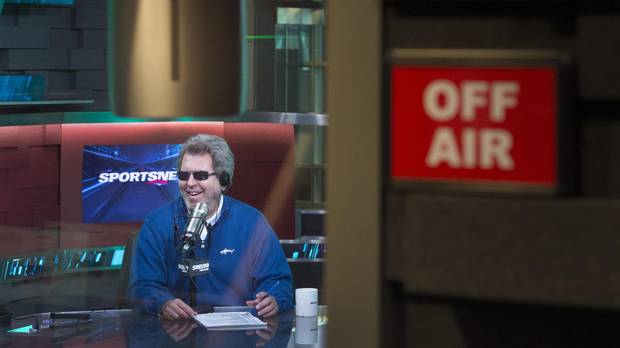 By David Shoats

l
Published Tuesday, Sep. 15, 2015
Stephen Brunt and Bob McCown, one of Canada's most popular sports radio duos, are no more.
Several sources close to Rogers Media say the split was the result of McCown's unhappiness over Brunt's guest appearances on the new and popular Tim & Sid television show, which is broadcast nationally in the same time slot as Prime Time Sports with Bob McCown. Brunt has been McCown's longest-serving co-host, dating back to the late 1990s, but in recent years his television and writing duties with Rogers have reduced his Prime Time appearances to 20 weeks a year.
The tipping point, the sources said, came two weeks ago when Brunt filled in for Tim & Sid co-host Sid Seixeiro on a day he was not scheduled to be on Prime Time. While there was no direct confrontation between Brunt and McCown, the end of the radio relationship came quickly. Discussions about a replacement are under way, and Prime Time will continue with its usual variety of co-hosts.
Read More HERE