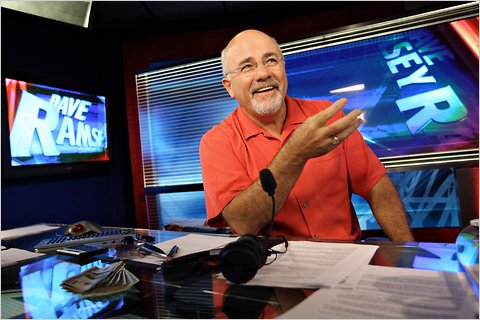 September 14th, 2015
Nashville-based multi-media company Ramsey Solutions, led by nationally syndicated Talk radio host, bestselling author and entrepreneur Dave Ramsey, is marking several major milestones this year, including passing $100 million in annual revenues for the first time ever.
Additionally, Ramsey's book, The Total Money Makeover, recently passed 5 million copies sold, while the Ramsey Solutions online budgeting tool and app EveryDollar has already logged over 500,000 users in just five months since its launch.
More than 500 team members already make up the Ramsey Solutions family (voted one of the Nashville Business Journal's 'Best Places to Work' eight times), with Dave announcing today he plans toadd some 180 new staffers over the next 12 months. Meanwhile, Ramsey (left) has also unveiled plans to close on 47 acres in Williamson County, TN., where he'll  develop a campus that will feature three 200,000 square foot office buildings and a 50,000 square foot conference center when completed.
"God has blessed us beyond our wildest dreams," said Ramsey, CEO of Ramsey Solutions. "When I started the company 23 years ago I was selling a self-published book out of the trunk of my car, trying to get a radio show off the ground and teaching our financial classes at night using an overhead projector.
I never imagined five New York Times best-sellers, 500 team members and a collection of digital products. It is truly an honor to work with a world-class team and do work that matters every day." Ramsey fans will not be surprised to learn that ever since he founded the company back in 1992, it has been completely "debt free" every single year.