ON THIS DAY in 1888,
what is one of the oldest surviving recordings in the world was recorded by Canadian Governor General Lord Stanley of Preston

at the Toronto Industrial Exhibition (now the Canadian National Exhibition). It's a message of greeting to the U-S president and people. Several decades later he donated the Stanley Cup as a championship hockey trophy. It has since become the most sought-after trophy in Canada.
In 1909, actress Anne Seymour was born in New York City.  She had leading roles in radio soaps The Story of Mary Marlin, Woman of America, Whispering Streets and (briefly) Portia Faces Life.  On TV she was a cast member of The Tim Conway Show and Empire (1962).
On this day in 1917, actor Henderson Forsythe was born in Macon, Missouri. He was best known as Dr. David Stewart on the soap opera As the World Turns, a role he played for 32 years. 
  Here he is seen in his Tony-winning role in "The Best Little Whorehouse in Texas."
On this day in 1928, WGY Schenectady presented the world's first TV drama, "The Queens Messenger," using the experimental mechanical scanning method of telecasting.
On this day in 1945, Ernest Tubb recorded 'It Just Doesn't Matter Now' and 'Love Turns to Hate' on the Decca label. Thus Tubb became just the second performer (after Roy Acuff) to make a commercial recording in Nashville.

On this day in 1952, 21 year old Ray Charles began recording for his new label, Atlantic Records at its New York City studios on West 56th. Ahmet Ertegun had paid $2,500. to acquire the singer from Swingtime Records.
On this day in 1954, the Miss America Pageant was televised– live coast-to-coast — for the first time. Bob Russell was the host. Miss California, and future TV star Lee Meriwether


was crowned Miss America by a panel of judges that included movie queen Grace Kelly.
Also in 1954, in Memphis, Elvis Presley recorded "Good Rockin' Tonight," his second single release for Sun Records.
On this day in 1958, LaVern Baker recorded her biggest Pop Singles hit and a million-seller, "I Cried A Tear." On the same day, and also in New York City, Lloyd Price recorded one of his signature songs, a future #1 pop single, "Stagger Lee."
On this day in 1959, announcer & actor Paul Douglas suffered a fatal heart attack at age 52.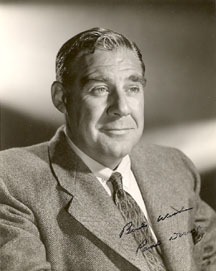 He was heard announcing many dance band remotes on the radio for Chesterfield cigarettes, the consumption of which may have hastened his death.   Douglas appeared as an actor in early TV dramas like Playhouse 90 & Studio One.
On this day in 1961, Judy Garland started a 13-week run at No.1 on the US album chart with 'Judy At Carnegie Hall'.
On this day in 1962, Ringo Starr 
 replaced drummer Pete Best with the Beatles. He joined John, Paul, George and Andy to record Love Me Do at Abbey Road, London, England. "Who's Andy?" you ask. Andy White, that's who, recruited as drummer for this session. "Then, what did Ringo do?" you ask. He handled the tambourine, that's what.  It took 17 takes to complete Love Me Do to everyone's satisfaction.  P.S. I Love You was recorded the same day, with Andy on drums again, and Ringo manning the maracas this time.
On this day in 1963, "The Great White Wonder" first appeared in a record store in Los Angeles, selling for $6.50.  The 2-disc "bootleg" of Bob Dylan songs is believed to be the first bootleg album, and reportedly sold some 350,000 copies.
Also in 1963, Roy Orbison was visiting London where he recorded "Pretty Paper," a Willie Nelson composition.
On this day in 1964, the last of the Friday Night Fights was seen on free, home TV. 
 Veteran Don Dunphy handled the blow-by-blow for Gillette as he had (first on radio) for 23 years.  A short time later boxing went to closed-circuit TV in theatres and to cable and pay-per-view TV.
Also in 1964, although overshadowed by the Lennon/McCartney songwriting juggernaut, Beatle George Harrison started his own publishing company, which later in the year became Harrissongs.
On this day in 1965, the Beatles' "Help!" album went to #1 on American radio and stayed there for for 9 weeks.

On this day in 1966, character actor Charlie Cantor died at age 68 of a heart attack.  In radio he played the dimwitted Finnegan on Duffy's Tavern; on TV he was featured regularly on the Jack Benny Show & the Colgate Comedy Hour, among others.
Also in 1966, the Canadian newsmagazine "W-5" launched on CTV and is still seen today, although not in the prominent Sunday night spot it occupied for many years.
On this day in 1967, "All You Need Is Love" by the Beatles was certified as a million seller.
Also this day in 1967, the Carol Burnett Show premiered on CBS, with the first of 278 episodes over the next 10-and-a-half years.

Still in 1967, Bobbie Gentry


was awarded a gold record for "Ode to Billie Joe," a song about a teenage suicide. Gentry cut the tune in half an hour at the Capitol Records studio in Los Angeles. Its success made her an instant star. "Ode to Billie Joe," a film based on the events in Gentry's song, was made in 1976.
On this day in 1968, Sly and the Family Stone had a rough time in London. Bass player Larry Graham was busted for drug possession so the BBC dropped the group's TV appearance. On top of that, their hotel cancelled their reservation.
"Would you believe?" it was this day in 1970 that the final episode of the Get Smart series on CBS-TV was aired. The show, featuring dimwitted, secret agent Maxwell Smart, played by Don Adams,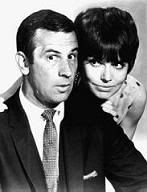 and his sidekick, Agent 99 (Barbara Feldon), aired on NBC in 1965 before moving to CBS.
Also this day in 1970, actor Chester Morris died at age 69 from an intentional  barbiturate overdose.  He had been losing his battle with cancer, though still working on stage in Pennsylvania.
Morris starred on network radio on Boston Blackie & Rogue's Gallery;  he guest starred on all the early TV drama anthologies, and was the lead in the 1960 series, Diagnosis: Unknown.
On this day in 1971, the song "Go Away Little Girl" by Donny Osmond topped the charts and stayed there for 3 weeks.
Also in 1971, Joan Baez had the #1 Easy Listening song with "The Night They Drove Old Dixie Down".

Still in 1971, the Jackson Five Saturday morning cartoon series premiered on ABC-TV.
In 1972, at 7 am "Canada A.M." launched on CTV as Canada's national  morning information program. One of the original co-hosts was former BC finance minister Carole Taylor, along with Percy Saltzman and Dennis McIntosh.
On this day in 1974, "Little House On The Prairie" made its television debut on NBC, with the first of 203 family-friendly episodes.

Also in 1974, Crosby, Stills, Nash & Young, Joni Mitchell and The Band performed before 80,000 fans at London's Wembley Stadium.
On this day in 1975, Janis Ian's album "Between The Lines," which contained her hit single, "At Seventeen," was certified Gold.
Also in 1975, Aerosmith's debut album was certified gold.
On this day in 1976, KC and the Sunshine Band went to No.1 on the Billboard singles chart with '(Shake Shake Shake), Shake Your Body', the group's third chart topper.
On this day in 1977, TV sitcom history was made as Rhoda (Valerie Harper) got divorced from Joe.
Also in 1977, David Bowie taped what would be Bing Crosby's final Christmas TV special. The two sang "Little Drummer Boy" (Bing) and "Peace On Earth" (Bowie) at the same time, which we still hear played each December.

Also in 1977, Elton John's favorite lyricist, Bernie Taupin, made his TV acting debut on the ABC special "The Hardy Boys and Nancy Drew meet Dracula," playing the character Circus.
On this day in 1979, The Who made their first U.S. concert appearance without the late Keith Moon, in Passaic New Jersey. Kenny Jones replaced Moon on drums.
Also in 1979, Kenny Rogers' future Country #1 and Top Ten pop single "You Decorated My Life" was released.
On this day in 1982, Chicago started a two week run at No.1 on the Billboard singles chart with 'Hard To Say I'm Sorry', the group's second No.1 hit. Taken from the film 'Summer Lovers.'

Also in 1982, John "Cougar" Mellencamp became the only male artist to have two singles in the US Top Ten as well as the No.1 album. 'Jack and Diane' was No.4, while 'Hurts So Good' was at No.8. His album 'American Fool' was at No.1 for the first of nine weeks.
On this day in 1984, Barbra Mandrell and her two children were seriously injured in a head-on car crash in Tennessee. The driver of the other car was killed.
Also in 1984, Bruce Springsteen set an attendance record at The Spectrum in Philadelphia when 16,800 fans paid to see the first of his six sold-out shows at the venue.
On this day in 1986, the MTV Video Music Awards were handed out in both Universal City (CA) and New York, highlighted by a live performance by Van Halen from New Haven, CT.
On this day in 1987, Toronto-born Lorne Greene died of pneumonia and complications from prostate cancer at age 72.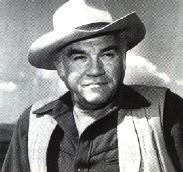 Before his break-out role as 'Pa' Ben Cartwright on NBC's Bonanza, Greene was known in Canada as the Voice of Doom for his nightly wartime CBC radio newscasts.
Also this day in 1987 CBS went black for six minutes after anchorman Dan Rather walked off the set of "The CBS Evening News" because a tennis tournament being carried by the network ran overtime.
Still in 1987, Peter Gabriel cleaned up at this year's MTV Awards, winning best video, best male video, best concept video, best special effects and five other awards for the track 'Sledgehammer'.
On this day in 1990, country music singer/songwriter Randy Travis released the album "Heroes and Friends."
Also in 1990, The Judds released their sixth studio album "Love Can Build a Bridge."
On this day in 1993, Mariah Carey's album Music Box reached #1 on U.K. album charts,


while a single from that album, Dreamlover, was hitting #1 on U.S. singles charts, where it would remain for 8 weeks. It was her 7th chart topper in just 9 single releases.
On this day in 1994, actress Jessica Tandy died of ovarian cancer at the age of 85.  As well as appearing in all the early TV drama anthologies (Studio One, Kraft TV Theatre, Alcoa Playhouse) she also starred (with Ontario-born husband Hume Cronyn) in the earliest sitcom produced in color, 1954's "The Marriage."(NBC)

Also in 1994, country singer George Jones underwent triple bypass surgery in Nashville, one day before his 63rd birthday, and three days after complaining of chest pains.
On this day in 1995, "Runaway" by Janet Jackson became the first single by a woman to make its debut in the top 10 of Billboard's Hot 100.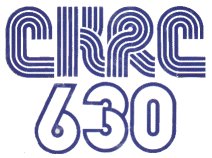 In 1996, Winnipeg's legendary Top 40 frequency of 630 KHz went silent forever, and the CKRC call letters disappeared, as the last step in an AM to FM flip for CKRC-AM into CFWW-FM at 99.9 MHz.
Also in 1996, the Recording Industry Association of America announced that Alanis Morissette's


"Jagged Little Pill" had tied Whitney Houston's self-titled debut as the best-selling album by a female artist in the U-S.
Still in 1996, a major-though-typical blowup involving Liam and Noel Gallagher resulted in the cancellation of the remaining dates on the Oasis tour of the U.S.  Noel flew home to the UK the next day.
Again in 1996, David Bowie became the first major recording artist to release a song ("Telling Lies") exclusively on the Internet.
On this day in 1997, John Lee Hooker received a star for music on the Hollywood Walk of Fame.
On this day in 1998, actor Dane Clark (below) succumbed to cancer at age 85. He guested in scores of TV dramas, and starred in two short-lived series 'Justice' and 'Wire Service.'

On this day in 1999, TLC went to No.1 on the Billboard singles chart with 'Unpretty'.
Also in 1999, Grand Ole Opry stars Riders in the Sky made concert appearance number 4,000 during Cowboy Days in Puyallup, Wash. The group had had the same personnel for 21 years.
On this day in 2000, Canadian country music group The Wilkinsons cleaned up at the Canadian Country Music Awards in Edmonton. The Wilkinsons won four awards, including the Chevy Fans' Choice Award, voted on by ordinary Canadians, and the group of the year trophy.

On this day in 2001, in the single worst act of terrorism committed on U.S. soil, nearly 3,000 people died when two hijacked jetliners crashed into New York's World Trade Center, causing the twin towers to fall, and silencing four FM and nine TV stations.
Also in 2001, Olivia Newton-John released one of her least successful compilation albums, "Magic: The Best Of Olivia Newton-John."
On this day in 2002, death claimed actress Kim Hunter (Playhouse 90, Edge of Night, etc.) after a heart attack at age 79.
Also in 2002, actor Nick Nolte was arrested and charged with driving under the influence of alcohol or drugs. He was released later in the day on $2,500 bail.
On this day in 2003, actor John Ritter (8 Simple Rules, Three's Company) died at age 54, of a rare heart problem he never knew he had.

Also in 2003, Edmonton-born Tommy Chong, one-half of the comedy team of Cheech and Chong, was sentenced to nine months in US federal prison and fined $20,000 for selling drug paraphernalia over the Internet.
On this day in 2005, pioneering early TV sportscaster Chris Schenkel (below), the voice of professional bowling on TV for 35 years, died of emphysema at age 82.

In 2007, Heart lead singer Ann Wilson's debut solo album "Hope & Glory" was released.
In 2008, singer Kanye West was arrested after he got into a fight with a photographer at an airport in Los Angeles.
Also in 2008, The Beatles topped Billboard's Hot 100 All-Time Top Artists tally, compiled to commemorate the 50th anniversary of the magazine's Hot 100 chart.  Meanwhile, in Germany, a Hamburg square was dedicated recognizing The Beatles' pre-fame time playing clubs in the city's St. Pauli district.
In 2009, screenwriter/producer Larry Gelbart succumbed to cancer at age 81.  He started writing for Danny Thomas on the radio, was a gag writer for Bob Hope, Jack Paar, Red Buttons and Sid Caesar before falling into the role for which he will be long remembered, the creative force behind the iconic M*A*S*H TV series.

On this day in 2010 we lost two fine actors who frequented our TV screens. Harold Gould (above) (The Golden Girls, Rhoda, The Feather & Father Gang) died of prostate cancer at age 86. Seattle-born Kevin McCarthy, with over 200 TV & film roles behind him, including a lead role in the 1980's NBC series "Flamingo Road",  left us at the ripe old age of 96.
In 2012, Columbia Records released Bob Dylan's 35th album, "Tempest."
In 2014, singer/songwriter Bob Crewe, who penned a string of hits for the Four Seasons, including "Sherry," "Big Girls Don't Cry," "Walk Like a Man" and "Rag Doll," died due to complications from dementia at age 83. Crewe made an indelible impact on pop music, co-writing the ubiquitous "Can't Take My Eyes Off You" in 1967 for Frankie Valli and Labelle's 1974 hit "Lady Marmalade" alongside tracks for Michael Jackson, Roberta Flack and Peabo Bryson.
Today's Birthdays:
Lyricist Alan Bergman (You Don't Bring Me Flowers, Windmills of My Mind, The Way We Were) is 90.
Actor Earl Holliman (Police Woman, Thorn Birds, Delta) is 87.
Actor Charles Dierkop (Police Woman) is 79.
Comedian Tom Dreesen is 76.
Singer-actress Lola Falana (The New Bill Cosby Show, Ben Vereen-Comin' at Ya) is 73.
Singer Jack Ely of The Kingsmen is 72.
Drummer Mickey Hart of the Grateful Dead is 72.
Guitarist Leo Kottke is 70.
Actress Amy Madigan (Grey's Anatomy, Carnivale) is 65.
Guitarist Tommy Shaw of Styx is 62.
TV sports reporter Lesley Visser is 62.
Actor Reed Birney (From the Earth to the Moon, Another World) is 61.
Actress Adriane Lenox (The Blacklist) is 59.
Singer-songwriter Diane Warren is 59.
Drummer Jon Moss of Culture Club is 58.
Actress Roxann Dawson (Star Trek: Voyager) is 57.
Actor Scott Patterson (Gilmore Girls) is 57.
Actor John Hawkes (Eastbound & Down, Deadwood) is 56.
Actress Anne Ramsay (Secret Life of the Am. Teenager, HawthoRNe, Mad About You) is 55.
Actress Virginia Madsen (Frasier, American Dreams, Scoundrels) is 54.
Actress/voicist Elizabeth Daily (Julius Jr., Curious George, Pound Puppies, All Grown Up!) is 54.
Actress Kristy McNichol (Empty Nest, Family) is 53.
Musician Moby is 50.
Singer/ TV talent judge Harry Connick Jr. (American Idol) is 48.
Actress Laura Wright (General Hospital, Guiding Light) is 45.
Actress Taraji P. Henson (Empire, Person of Interest, Boston Legal, The Division) is 45.
Singer Brad Fischetti of LFO is 40.
Guitarist Jon Buckland of Coldplay is 38.
Rapper Ludacris is 38.
Actor Ryan Slattery (Undressed, Go Fish, The Corner) is 37.
Actress Ariana Richards (The Princess Stallion, Race Against Fear) is 36.
Actress Cameron Richardson (Cover Me: Based on the True Life of an FBI Family, Point Pleasant, Harper's Island) is 36.
Actress Tiffany Shepis (Sharknado 2: the Second One) is 36.
Singer Charles Kelley of Lady Antebellum is 34.
Actor Tyler Hoechlin (Teen Wolf, Seventh Heaven) is 28.
Actress Elizabeth Henstridge (Marvel's Agents of S.H.I.E.L.D.) is 28.
Actor Michael J. Willett (Faking It, United States of Tara) is 26.
Chart Toppers – Sept. 11
1945
Till the End of Time – Perry Como
On the Atchison, Topeka and Santa Fe – Johnny Mercer
If I Loved You – Perry Como
You Two Timed Me One Time Too Often – Tex Ritter
1954
Sh-Boom – The Crew Cuts
Hey There – Rosemary Clooney
The High and the Mighty – Victor Young
I Don't Hurt Anymore – Hank Snow
1963
My Boyfriend's Back – The Angels
If I Had a Hammer – Trini Lopez
Blue Velvet – Bobby Vinton
Ring of Fire – Johnny Cash
1972
Alone Again (Naturally) – Gilbert O'Sullivan
Baby Don't Get Hooked on Me – Mac Davis
Back Stabbers – O'Jays
Woman (Sensuous Woman) – Don Gibson
1981
Endless Love – Diana Ross & Lionel Richie
Slow Hand – Pointer Sisters
Stop Draggin' My Heart Around – Stevie Nicks with Tom Petty & The Heartbreakers
Older Women – Ronnie McDowell
1990
Blaze of Glory – Jon Bon Jovi
Release Me – Wilson Phillips
Do Me! – Bell Biv DeVoe
Jukebox in My Mind – Alabama
1999
Genie in a Bottle – Christina Aguilera
Bailamos – Enrique Iglesias
Someday – Sugar Ray
Single White Female – Chely Wright
2008
Forever – Chris Brown
Disturbia – Rihanna
Dangerous – Kardinal Offishall featuring Akon
You Look Good in My Shirt – Keith Urban