One's Out and One's In…
With the news of the departure of Tarzan Dan Freeman yesterday from 101.5 KOOL FM, our Facebook friend Brad Dryden announced on his facebook page today he's heading to Calgary to take up residence as the new morning man on KOOL. In a brief chat this morning, Brad said he starts next week….
Brad once worked at CJAY 92 in Calgary before joining K-97 in Edmonton then back east….. Welcome back to Alberta Dan!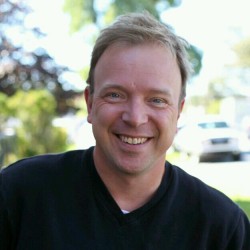 Hey everyone. I'm THRILLED to announce my next adventure as the new host of the KOOL 101.5 morning show in Calgary!
As some of you know, Kirstin MacLean and I lived in Calgary in the late 90's and we loved our time there. We're so excited to be going back, this time with a couple of kids in tow!
Looking forward to waking up Calgary with my cohost, the talented Michelle Yi.
Now, I need to find me a pair of kick ass boots and a really fancy cowboy hat! Yeehaw!!!