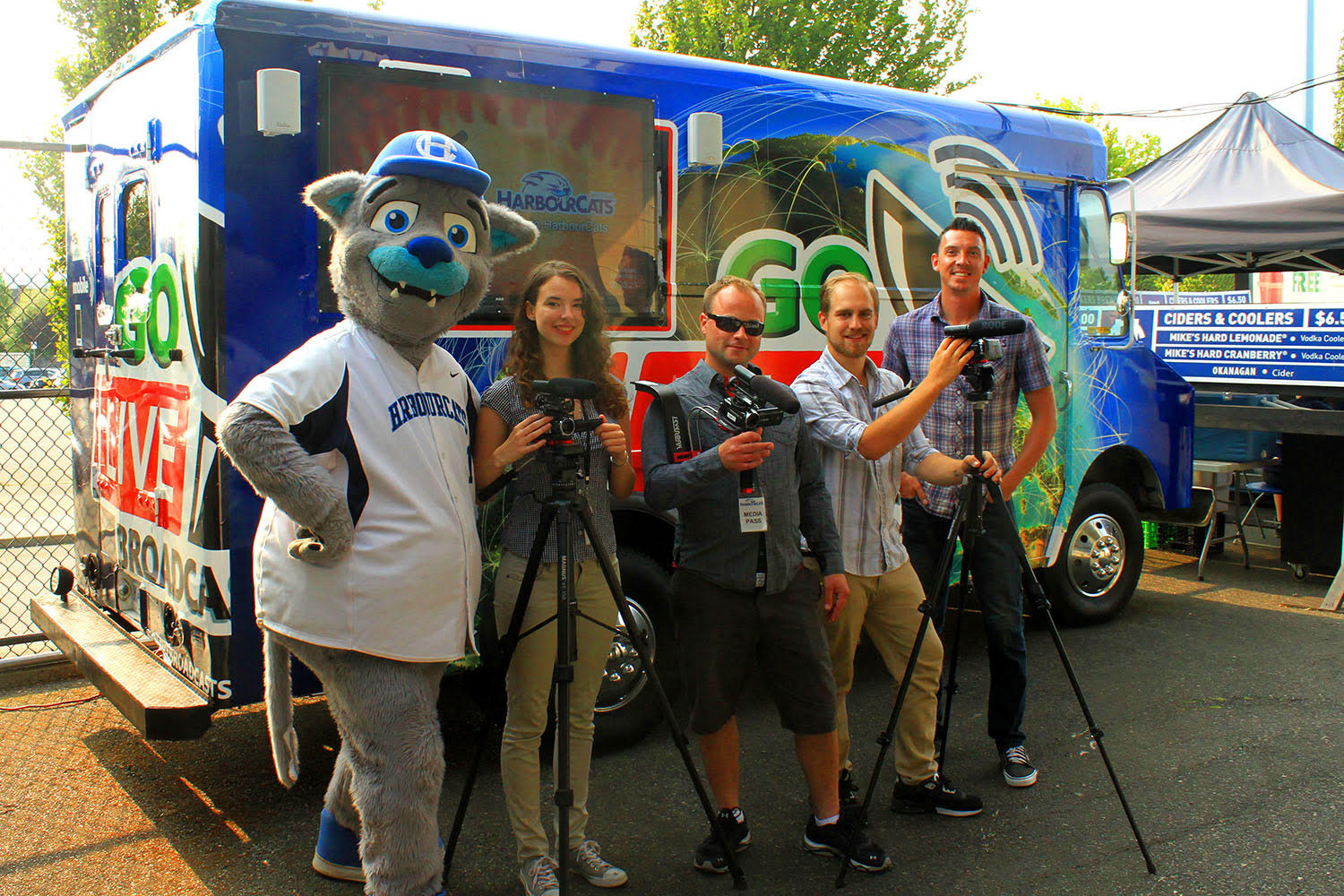 July 21st, 2015
FOR IMMEDIATE RELEASE:

VICTORIA HARBOURCATS GAMES AIRING ON SHAW TV
– WEDNESDAY, JULY 22ND @ 6:00PM
– WEDNESDAY, JULY 28TH @ 6:00PM
– WEDNESDAY, AUGUST 4TH @ 6:00PM
PLAYOFFS (if applicable)
Victoria, BC – For the first time LIVE (to tape) baseball games will be airing on Vancouver Island television screens. SHAW TV has agreed to air a Victoria HarbourCats game of the week premiering July 22nd at 6pm and will continue to air games until the end of the season including playoffs (if applicable).
"We broadcast all the HarbourCats home games LIVE streaming online www.golivebroadcasts.com/harbourcats and to have SHAW TV come in and re-broadcast the game of the week will be an awesome way of showcasing not only the quality of broadcast that we've worked so hard to produce but also the atmosphere of a live West Coast League game from Royal Athletic Park on a warm summer evening" says Chris Jaycox from Go LIVE Broadcasts.
"We've got 4 cameras and a talented team to produce the games including the details like: Full player graphics and scoreboard features that really give the games a polished, Blue Jays look. The best part is there isn't any commercial interruption".
For people who've thought about coming down to the ballpark to catch a game this is an excellent way to take a look at what Jim Swanson and his staff have been creating, a great fan experience.
Dave Gamble from SHAW in Victoria is just as excited to see the games go to air this year and moving forward has agreed to run a fiber line from the ballpark to SHAW's headquarters at  the Memorial Arena with a proposed deal on the table to air every home game LIVE for the 2016 season.