ON THIS DAY IN 1910,
cartoonist William Hanna was born in Melrose New Mexico.  As half of the Hanna-Barbera team, he was responsible for the TV series The Flintstones, Quick Draw McGraw, Huckleberry Hound, The Jetsons, Magilla Gorilla, Jonny Quest, Scooby Doo: Where are You, etc.  He died of throat cancer Mar 22, 2001 at age 90.
In 1912, folk singer and songwriter Woody Guthrie was born in Okemah, Oklahoma. Many regard Guthrie as the greatest contemporary folk composer, and his songs of social comment and protest had a tremendous influence on Bob Dylan and other folk-rock performers. Among the best known of Guthrie's nearly one-thousand compositions are "This Land Is Your Land" and "So Long, It's Been Good To Know You." Beginning in 1952, Guthrie spent many years in hospital with a nerve disease which caused his death in 1967.

In 1917, broadcast newsman Douglas Edwards was born in Ada Oklahoma.  He became CBS radio's premier news reader, and anchored TV's first network newscast from 1948 to 1962 when Walter Cronkite succeeded him.  He then went back to radio, but continued with a 5 minute midday TV newscast.  He retired in 1988, and died Oct 13, 1990 at age 73.
In 1927, NBC newsman John Chancellor was born in Chicago. He succeeded Dave Garroway as host of Today, then became anchor of NBC Nightly News from 1970-82.  When Tom Brokaw replaced him he stayed on 'Nightly' doing commentaries. During the 1976 election he introduced the concept of Red and Blue states, which survives to this day.  He died of stomach cancer July 12 1996, two days shy of his 69th birthday.
In 1934, country singer and songwriter Del Reeves — full name Franklin Delano Reeves — was born in Sparta, North Carolina. His "Girl on the Billboard" was a number-one country song in 1965. For a while in the '60s, Reeves had his own syndicated country T-V show, "Del Reeves Country Carnival." He died Jan. 1 2007 at age 72.

In 1942, after three years together Helen O'Connell and Bob Eberly recorded their last duet with the Jimmy Dorsey Orchestra, as they waxed the soon-to-be-famous single 'Brazil." They are pictured above with Dorsey center.
In 1950, the No. 1 Billboard Pop Hit was "Mona Lisa," by Nat King Cole. The song, which tops Billboard's pop chart for eight weeks, was featured in the film "Capt. Carey, U.S.A.," and sold more than 3 million copies. The song received a Grammy Hall of Fame Award in 1992.
In 1951, CBS-TV offered viewers the first color telecast of a sporting event (a horse race from Oceanport, New Jersey.)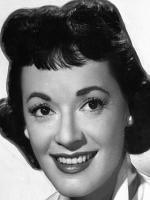 In 1955, Winnipeg-born pop singer Giselle Mackenzie had a #1 Billboard hit with 'Hard to Get'.
In 1956, Fats Domino hit #1 on the R&B chart and #3 on the pop chart with his song "I'm In Love Again".
In 1957, funnyman Stan Freberg debuted a new weekly sketch comedy series on CBS Radio, in the Jack Benny time slot for the summer.  Freberg was a late entry into the network radio race, though he was well known for many famous radio commercials over the years. The Freberg show only lasted into the fall, with that newfangled contraption, television, being blamed for the show's quick demise.
In 1958, Dean Martin recorded his next Top 20 single, "Volare," the first English version of the International hit.
In 1960, the No. 1 Billboard Pop Hit was "I'm Sorry," by Brenda Lee.

In 1962, Bobby Vinton's Roses are Red became the top song in the U.S. The song stayed at the top for four weeks and was the first of four #1 hits for Vinton. Roses are Red was also Vinton's first million-seller. He had two others: I Love How You Love Me (which made it to #9 in 1968 ) and My Melody of Love (which hit #3 in 1974.)
In 1963, CBS-TV's Ed Sullivan Show, which had been recorded earlier, featured Wayne and Shuster as the featured comedians, along with Bill Dana, singers Kaye Stevens, Marion Marlowe and vaudevillian Harry Rose with an Al Jolson medley.
In 1967, The Who  began their first full North American tour at the Memorial Coliseum in Portland, Oregon, appearing as support band to the headlining Herman's Hermits on 55 dates.
In 1969, Bob Dylan made a surprise appearance with The Band at the Mississippi River Rock Festival. He performed three songs.

In 1970, actor Preston Foster, the B-movie star who went on to headline the TV series Waterfront & Gunslinger, died at age 69.
in 1973, Clarence White, guitarist with the Byrds, died after being hit by a drunk driver while loading equipment in Lancaster, California. He was 29. White joined the Byrds in 1968, after the group had recorded such hits as "Mr. Tambourine Man," "Turn! Turn! Turn!" and "Eight Miles High."
In 1977, the Sex Pistols performed "Pretty Vacant" on the B-B-C television program, "Top of the Pops." They had been banned from the network after cursing during a live interview.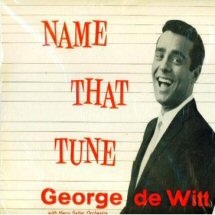 In 1979, TV game show host George De Witt, who emceed Name that Tune, Be Our Guest, Seven at Eleven & All in One, suffered a fatal heart attack at age 56.
Also in 1979, more than one-million people filled the Place de la Concorde in Paris for a Bastille Day concert by composer and synthesizer player Jean-Michael Jarre. The Guinness Book of Records says it was a record crowd for an open-air concert.
Still in 1979, "Bad Girls" by Donna Summer topped the charts and stayed there for 5 weeks.
In 1980, Allen Klein, former business manager for both the Beatles and the Rolling Stones, began serving a two-month prison term for income tax evasion.

In 1984, actor Kenny Delmar, who was the announcer as well as 'Allen's Alley' resident Senator Claghorn on NBC Radio's Fred Allen Show, died at age 73.  He also was announcer on The Alan Young (radio) Show, starring the Vancouver-based actor/comedian.
In 1986, Paul McCartney released "Press."
In 1987, musician Steve Miller helped to unveil his new star on the Hollywood Walk of Fame.
In 1988, Michael Jackson launched his first British tour with a two-hour concert at Wembley Stadium in London. Jackson rode over the heads of 72-thousand screaming fans in a cradle suspended from a crane. The audience included Diana Ross, Boy George and Terence Trent D'Arby.
Also in 1988, one million dollars was posted by Nashville radio station WYHY for anyone with proof that Elvis Presley was still alive. Although the US was then gripped in 'Elvis is Alive' fever no one has ever been able to claim the money.

In 1989, singer Cyndi Lauper released the first video to be close-captioned for the hearing impaired, for her "My First Night Without You."
Also in 1989, "Judge Judy" Sheindlin, in her real job as a New York Family Court judge before becoming a syndicated TV star, ordered singer Tom Jones to pay $200 weekly in child support payments to model Katherine Berkery.
In 1990, one of the shock jock's early forays into TV, "The Howard Stern Summer Show" premiered on WWOR-TV in New York City.
In 1992, Australian-born singer and actress Olivia Newton-John announced she had breast cancer. Her publicist said doctors expected a full recovery.
Also in 1992, actress Nell Carter, who starred in the TV sitcom Gimme a Break, underwent brain surgery to remove an aneurism.

In 1993, a Texas judge sentenced a gang member to death after a jury rejected defence arguments that rap music prompted 19-year-old Ronald Ray Howard to kill a state trooper. Police said Howard, who was driving a stolen car, was listening to a tape by Tupac Shakur moments before shooting the trooper.
In 1995, singer George Michael announced the settlement of his long running dispute with Sony over what he termed his 'professional slavery,' and that he'd been released from his contract in order to sign with Virgin Records.
In 1996, the three-day Eden music festival in Bowmanville, Ontario ended on a sour note when organizers shut it down four hours early. Officials cited safety concerns in having 30-thousand fans leave the Mosport Raceway after dark. But it was later revealed the promoter cut things short because he didn't have enough money to pay many of the bands performing on the final day. About 55-thousand people, many of them gate crashers, turned up over the three days to hear 61 bands, including the Tragically Hip, the Goo Goo Dolls and Spirit of the West.
In 1998, Arista Records president Clive Davis hosted a party in Central Park for Canadian Sarah McLachlan, whose album "Surfacing," had just gone triple platinum.

Also in 1998, Mariah Carey used her celebrity status to try to help police find a missing 13-year-old girl. The Grammy award-winning singer joined the family of Christina Williams at a Beverly Hills, Calif., hotel to tape a public service announcement about the girl who disappeared a month earlier while walking her dog. Carey volunteered her services after learning that the missing girl from Seaside, Calif., was a fan.
In 2000, actress Meredith MacRae, the daughter of singer Gordon MacRae, who had feature roles in two TV family comedies, My Three Sons & Petticoat Junction, lost her battle with brain cancer at age 56.
In 2003, TV trash-talk show host Jerry Springer(below) officially filed papers to run for the U.S. Senate from Ohio.

In 2005, pianist/arranger Joe Harnell, who won a Grammy with the 1963 instrumental 'Fly Me To The Moon,' and who led the band on TV's "Mike Douglas Show" (1967-1973), died of heart failure at age 80.
In 2006, former US Vice President Dan Quayle walked out of John Mellencamp's concert in Stateline, NV, after the singer criticized the Bush administration while introducing the song "Walk Tall." Quayle's publicist said the "performance was not very good to begin with, and the comment put it over the top." Said Mellancamp, "it's kind of telling that he chose to walk out as I was doing a song about tolerance."

Also in 2006, Alice Cooper made a cameo appearance on the USA cable network detective series Monk. Cooper played himself in a humorous episode entitled "Mr. Monk and the Garbage Strike."
In 2007, a pair of glasses worn by former Beatle John Lennon sparked a bidding war after being offered for sale online. The circular sunglasses were worn by Lennon during the Beatles 1966 tour of Japan, where the band played some of their last ever live dates. Anonymous rival bidders had pushed the price as high as 750,000 pounds at an online auction house.
Also in 2007, Genesis gave a free concert in Rome at the ancient Circo Massimo Hippodrome. The show was the last stop on the European leg of the band's Turn It On Again reunion tour.
In 2008, 3 Doors Down performed prior to Major League Baseball's home run derby at Yankee Stadium in New York. The band played "It's Not My Time" and "Kryptonite."

In 2009, Michael Jackson fans from all over the world congregated at London's O2 Arena, where the deceased star had been due to begin his run of 50 concerts. Fans who left messages on a wall of tributes and conducted Jackson sing-a-longs, held a minute's silence at 1830 BST to mark the time when the doors to the concert would have opened.
In 2011, Jimmy Page launched his official website –http://www.jimmypage.com. "I've had the domain name for a number of years," said the former Led Zeppelin guitarist. "I've just been sitting on it and a number of people had made approaches about setting something up and it got to a point that it felt it was the right time."
In 2012, writer/producer Don Brinkley, who wrote some 400 teleplays for series such as Trapper John M.D., Highway Patrol, Ben Casey, The Untouchables, The Fugitive and Ironside, died at age 91.  The stepfather of model Christie Brinkley had also been a writer for CBS Radio News.

Also in 2012, Bruce Springsteen and Paul McCartney performed together for the first time during the encore of Springsteen's Hyde Park concert in London. "I gotta tell you, I've been trying to do this for 50 years," said Springsteen as he introduced McCartney.
In 2013, Hall of Fame fiddler Curly Lewis, a member of Bob Wills' Texas Playboys, lost his battle with lung cancer at age 88.
In 2015, longtime CBC Vancouver announcer/host Bob Switzer of Western Gardener and Canadian Gardener hosting fame, died at age 86.
Today's Birthdays:
Actor Harry Dean Stanton (Big Love, Dead Man's Walk) is 89.
Actress Nancy Olson (Paper Dolls, Kingston: Confidential) is 87.
Actress-singer Polly Bergen (Desperate Housewives, Commander in Chief, War & Remembrance) is 85.
Actor Abel Fernandez (The Untouchables) is 85.
Longtime Chicago Cub/now White Sox broadcaster Steve Stone is 79.
Actress Lynn Loring (Fair Exchange, The FBI, Return to Peyton Place) is 71.
Actor Vincent Pastore (The Sopranos, General Hospital) is 69.
Actor/director Eric Laneuville (Ghost Whisperer, Room 222, St Elsewhere) is 63.
Voice actor Jerry Houser (A Pup Named Scooby-Doo, Tale-Spin, Danger Rangers) is 63.
Rocker Chris Cross of the British electronic rock group Ultravox is 63.
Actor Stan Shaw (Roots:Next Generations, Heaven & Hell:North & South Book III) is 63.
Actor Vladimir Kulich (Angel, Vikings) is 59.
Singer-comedian Kyle Gass of Tenacious D is 55.
Actress Jane Lynch (Hollywood Game Night, Glee, The L-Word) is 55.
Actor Jackie Earle Haley (Human Target, Wait Till Your Father Gets Home) is 54.
TV writer/producer Jane Espenson (Buffy the Vampire Slayer, Once Upon a Time) is 51.
Actor Matthew Fox (Lost, Party of Five) is 49.
Manitoba-born keyboardist Ellen Reid of Crash Test Dummies is 49.
Singer-guitarist Tonya Donelly (Belly) is 49.
Actress Nina Siemaszko (The West Wing, 8 Mystery Woman TV Movies) is 45.
Actress Missy Gold (Benson) is 45.
Actress Maxine Peake (Silk, Shameless UK) is 41.
Singer Tameka Cottle of Xscape is 40.
Country singer Jamey Johnson is 40.
Musician Jaime 'Taboo' Gomez of Black Eyed Peas is 40.
Actor Scott Porter (Hart of Dixie, Friday Night Lights) is 36.
Victoria-born actor Chad Faust (The 4400, Lone Star) is 35.
Actor Trevor Fehrman (Odd Man Out) is 34.
Actress Phoebe Waller-Bridge (Broadchurch) is 30.
Newfoundland-born Sara Canning (Vampire Diaries) is 28.
Actor Sean Flynn (Zoey 101) is 26.
Chart Toppers: July 14
1949
Some Enchanted Evening – Perry Como
Bali Ha'i – Perry Como
Again – Gordon Jenkins
One Kiss Too Many – Eddy Arnold
1958
The Purple People Eater – Sheb Wooley
Hard Headed Woman – Elvis Presley
Poor Little Fool – Ricky Nelson
Guess Things Happen that Way – Johnny Cash
1967
Windy – The Association
Little Bit o' Soul – The Music Explosion
Can't Take My Eyes Off You – Frankie Valli
All the Time – Jack Greene
1976
Afternoon Delight – Starland Vocal Band
Kiss and Say Goodbye – The Manhattans
I'll Be Good to You – Brothers Johnson
The Door is Always Open – Dave & Sugar
1985
A View to a Kill – Duran Duran
Raspberry Beret – Prince & The Revolution
The Search is Over – Survivor
Forgiving You was Easy – Willie Nelson
1994
I Swear – All-4-One
Any Time, Any Place/And On and On – Janet Jackson
Don't Turn Around – Ace of Base
Wink – Neal McCoy
2003
Miss Independent – Kelly Clarkson
Crazy In Love – Beyonce Knowles featuring Jay-Z
I Know What You Want – Busta Rhymes & Mariah Carey featuring The Flipmode Squad
Beer for My Horses – Toby Keith (with Willie Nelson)