Puget Sound Radio Proudly presents the continuing series of 'Dick Curtis Memories' In the first three instalments, Dick shared about his time as Frank Sinatra's road manager, a story of so much wealth and mystique  among the elitists in artists…. Today Dick presents his next assignment, that as Bob Dylan's road manager….
Enjoy….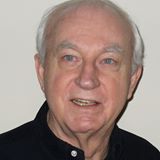 By Dick Curtis
PSR Contributor
July the 6th, 2015
Copyright © 2006 by Dick Curtis
I guess I never fully realized the genius that was Bob Dylan until I came to work with him. For weeks I sat in a chair facing Bob and the band as they rehearsed for what would be well over 100 concerts in 1978. When I was introduced to Bob he was very friendly and cordial.  Jerry Weintraub told me that Dylan was impressed that I'd been Frank Sinatra's road manager. That was important to Jerry. In my assignment with Dylan I would act more as a personal management representative rather than a road manager. In this capacity I eventually hired a road manager named Mike Crowley. I referred earlier to Joe Crowley in connection with Led Zeppelin; they were brothers. Both of them possessed an incredible work ethic and a rare dedication to detail. I enjoyed working with Mike mostly because he made my life much easier. Did I fail to mention, he was also a great guy!
Over the years I had played Dylan's music as a disk jockey and also at home but I never considered myself what you would call a die-hard fan. That was about to change. As I sat there day after day in Dylan's rehearsal studio in Santa Monica, California, less than twenty feet from the band, I listened intently to the words. It was the beginning of my understanding of Bob Dylan. I quietly began to intimately know the personalities of the incredible group of musicians that was being assembled. The weeks slipped by and I felt a bond developing between Bob and myself. I always shot straight with him, never tried to bull shit. I believe he appreciated this. Dylan, with an uncanny knack of being able to sort out truth from fiction, had the amazing ability to look right through someone. I wasn't about to test those waters and besides lying to an act wasn't my style. That's probably why I wasn't making the big bucks.
It didn't take me long to realize that the scene I was looking at was an unusual method of showcasing the artist. It would have been normal for anyone else but not Dylan. He was using Neil Diamond's raked stage. Neil was another Weintraub client. Diamond's Production Manager Patrick Stansfield had been brought on board. Stansfield was responsible the staging of huge Neil Diamond shows including London's Wembley Stadium. He knew the secrets of touring Europe, where we would eventually be heading, which made him invaluable. Stansfield had also been the production manager for Bill Graham Presents when they promoted the Rolling Stones U-S tours in the seventies. When it came to staging a rock and roll show, he was experience personified. He went on to stage shows for Barbra Streisand and other elite clientele.  There's something else about Patrick that you should know. Stansfield had the ability to drink more Coke-Cola, snort more cocaine and smoke more joints in a day than anyone I'd ever met before; doing them all at once, non-stop. He was amazing. I never could figure out how he kept it together but strangers would never have any idea he was stoned. The only give away was his constant nose sniffing to stop the runs. Like I say, the raked stage, which means it's higher in the back and sloped down to the front, a large eight-piece band behind him and three background singers was an entirely new look for Bob Dylan. At the time I didn't know if it was his idea or Weintraub's. There was a lot of speculation floating around but no one really knew the answer. It was sometime quite later I heard that Dylan had become upset driving through the Hollywood area and seeing numerous Neil Diamond billboards. "Why?" He had more album releases for Columbia Records than Diamond. There were no billboards for Dylan. I don't know this for a fact but, like I say, something I had heard. Diamond a year earlier had a very successful week at the Greek Theater in Los Angeles that had the town buzzing. Columbia had released the album, "Love at the Greek" in 1977 recorded live during that magical week. The album had been produced by Robbie Robertson, a member of The Band, Dylan's earlier back-up group. Then Bob traveled to Las Vegas and watched a Neil Diamond performance. He was impressed with the showmanship; Neil's connection to the crowd. Bob had no desires to be a Las Vegas act but he liked the money Vegas performers were getting and felt maybe things should be spruced up a bit. The first thing Dylan did was hire the same personal manager as Neil Diamond, Jerry Weintraub. It was then that the other pieces fell into place. Neil's production manager Stansfield, sound contractor Stan Miller and monitor mixer Tim Charles and numerous other personnel came on board. Miller's company also provided sound for John Denver, another Weintraub client. If you ever get the chance, compare the stage personnel on the "Love at the Greek" album with the personnel on the "Bob Dylan at Budokan" album, released a year later, you'll find many of the same names. At the time no one anticipated how controversial this new approach was to become. Meanwhile, I was getting to know the main players. The lady in charge of the rehearsal studio was another former Bill Graham employee, Ava Magna who also worked for Stansfield with Neil Diamond. They called the rehearsal place in Santa Monica, "Rundown Studios." Ava was the boss of the studio and she let you know it. I got along well with Ava, never got in her way and she treated me likewise. Bob's personal assistant was a nice, disorganized guy named Gary Shafner. Gary was referred to as Dylan's Road Manager but that really wasn't the case. A real road manager, the best I ever worked with, Mike Crowley, would join us in a matter of weeks. Marty Feldman was Dylan's accountant not to be confused with the comedic actor. This Marty Feldman was all business. Paul Wasserman, a real heavyweight in the PR field handled Dylan's public relations. Last but not least was Bob's live-in girlfriend at the time, Mary Alice Artes, a black actress and a religious influence who would later help bring Dylan to Christianity.
Lou Kemp was Dylan's boyhood friend from Duluth, Minnesota and was always around. I also liked Kemp a lot. He never flaunted the friendship he enjoyed with Bob. Kemp had huge bucks and was the owner of Kemp Fisheries which was renamed in the eighties, the Louis Kemp Seafood Company. His father and uncle had founded the company in 1930 in Duluth; Louie had become president in the late sixties. In the eighties Kemp would hit it big by introducing surimi-based seafood products.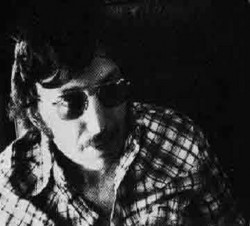 Many of the musicians being assembled for this tour were refugees from the 1975 Dylan "Rolling Thunder Revue" tour like Rob Stoner. Rob played bass and handled some vocals. Stoner was the one most responsible for putting together this new band and was hired by Dylan as more or less, the musical contractor. Stoner has played with Link Wray, Billy Idol, Bruce Springsteen, Roger McGuinn and others. His most famous work is his performance on the Don McLean monster hit, "American Pie." He had a brief solo career with Epic Records.
Because of that Rolling Thunder connection some of Stoner's earlier choices were musicians like Steven Soles who was also on the Thunder tour. Soles played rhythm guitar and sang background vocals. Soles is also an accomplished songwriter, and a devout Christian. One year later he would support Dylan in his own religious conversion telling Bob that he was so glad that he didn't have to place his faith in man any longer. The musical credentials for Soles are many. He recorded with Elvis Costello, Roger McGuinn, Don McLean, The Monkeys, Olivia Newton-John, Roy Orbison and many others. Soles had been a member of the Alpha Band which was formed in 1976 with high expectations. How high were those expectations? The Alpha Band, after only being formed for a matter of weeks, would be signed by Clive Davis and Arista Records for a reported six-million dollars. Davis referred to them as one of the most important acts to come along in years. The Alpha Band also included a couple of other Rolling Thunder survivors, T-Bone Burnett and multi-instrumentalist, David Mansfield, also born-again Christians. Arista released three albums by the Alpha Band and the venture was ended with the band breaking up in 1979.
David Mansfield was also a member of Dylan's newest assemblage.  He looked angelic playing his violin and appeared to be very young. David was extremely talented. If you look at Mansfield's web site you'll find he's worked with well over a hundred artists; everyone from Tanya Tucker to Ringo Starr. Roger McGuinn, Lindsay Buckingham, The Chambers Brothers, John Denver and Melissa Manchester to name just a few. Mansfield has written the musical score for nearly a dozen movies as of this writing. He was the musical conductor and wrote the score for the highly acclaimed movie, "Transamerica."
The keyboards were handled by Alan Pasqua who went on to join Santana. Pasqua has performed with Pat Benatar, Ray Charles, Joe Cocker, Aretha Franklin, John Forgerty, Sammy Hagar, Elton John, Dionne Warwick, Rod Stewart and Phil Spector to name just some of his credits.
The percussionist was Bobbye Hall. She was playing Detroit jazz joints when she was too young to order a drink. You heard Bobbye on Stevie Wonder's famous "Songs In the Key Of Life" album and with a vast majority of Motown artists including, Marvin Gaye, Diana Ross, The Temptations, Mary Wells, Smokey Robinson, Martha Reeves and the Vandellas, The Four Tops, Gladys Knight and the Pips, Patti La Belle and the list goes on. After moving to Los Angeles she performed with Barbara Streisand, Kenny Rogers, Dolly Parton and Johnny Mathis. She appeared on Janis Joplin's final album; at Carnegie Hall with James Taylor; toured the U-S and Europe with Stevie Nicks. Hall has numerous movie sound tracks to her credit.
On Tenor and Soprano Sax was Steve Douglas. Steve was the most "in demand" session sax player in Los Angeles. Douglas's musical roots go back to the fifties. Remember the honkin' saxophone on Duane Eddy's "Rebel Rouser" and "Forty Miles of Bad Road?" …Steve Douglas. His recording credits are far too numerous to mention but they include, The Beachboys, Glen Campbell, Billy Preston, and Jan and Dean. Douglas was blowing the wailin' sax you hear on the Crystals "He's a Rebel" and most other Phil Spector produced hits of the sixties. That number one hit, by the way, was credited to the Crystals but was actually was sung by The Blossoms. Producer Phil Spector used the Blossoms once again to record the next Crystals hit, "He's Sure the Boy I Love" which went to number eleven. Whoa, I'm getting way off track here. Anyway, the sax that stood out in those Spector sessions belongs to Steve Douglas. He's appeared on hundreds of commercial jingles, several movie sound tracks, including "One Flew Over the Cuckoo's Nest" and even owned his own record company. You're getting an idea of the type of talent Dylan was putting together for his newest band.
Ian Wallace was on drums. Don Henley, himself a drummer, hired Wallace for three of his solo tours. Wallace was a member of King Crimson. He's performed with Bonnie Raitt, Lonnie Mack, Peter Frampton, Joe Walsh, Keith Emerson, Crosby, Stills and Nash, Roy Orbison and Jackson Browne. He toured and recorded with Procol Harum along with the super group, The Traveling Wilburys and the Wallace list also goes on and on.
Billy Cross handled the lead guitar chores and one of the nicest musicians I've ever had the pleasure to work with. Billy is a very talented guitar player who's performed on sessions with Dr. Hook, Link Wray, Robert Gordon and several other mostly European bands. In fact Billy currently lives and works in Copenhagen, Denmark.
On background vocals in the beginning of 1978 was, Debi Dye, Helena Springs and Jo Ann Harris. Much work had gone into putting this band together. Bob Dylan was quoted as saying, "A lot of blood has gone into this band. They understand my songs. It doesn't matter if they understand me, or not."
The Dylan rehearsals continued until it was time to depart for our first concerts in Tokyo, Japan. I'd never been to the Far East before and here I was, traveling as the manager of an act I'd never worked with before; on the road with a cast and crew of about sixty people. Prior to leaving I'd insisted that Jerry Weintraub buy me some clothes. I wore nothing but jeans as a rock promoter but acting as manager in a country where so much is measured by appearance, I floated myself a couple of suits. Some slacks and sport coats. Funny, all the years I worked for Sinatra I mostly wore jeans. Here I was working for Bob Dylan and I was dressing up, go figure. Anyway, after getting shots and a passport, we all met at the L-A Airport about to take a thirteen hour Pan Am flight to Tokyo. Thirteen hours in economy class. I'd had an agreement with Concerts West when I went to work for them. Since I was flying, quite often on a daily basis, I insisted on flying first class. They went along with my plan.  Now things were different. It was all for one and one for all. No first class for anyone. Forget about limos. Bob, the band members and me would travel in a chartered bus from the airport to the hotel and on to the gig and back. So we packed on to the airplane where Bob and his personal assistant Gary Shafner played Backgammon nearly the whole trip. I snoozed, watched part of a movie, read a book and whatever to try to pass the time. It's amazing how long thirteen hours can be when you're counting nearly every minute.
PR man Paul Wasserman had warned me what to expect when we arrived in Tokyo. I thought to myself he must be exaggerating just a little bit. How wrong I was. It was a madhouse! The members of the press are allowed right out on the tarmac which was a surprise to me. I don't believe Bob was really ready for it either. Pushing and shoving reporters all trying for that close-up shot of Bob Dylan. After fighting our way through the frenzied paparazzi we were ushered to a large hotel ballroom across from the Tokyo International Airport, called Haneda Airport. It was there that reporters wanted to be the first to uncover the meaning of life from Dylan. Keep in mind that we'd just completed a thirteen hour-long flight plus the time in preparation for the journey. The first question from a reporter, "What do you believe will be the next age?" Bob in his sarcastic but very believable way answered, "Zen" and they all wrote it down. It was downhill from there. The best part about the day was my opportunity to meet two gentlemen I'd heard so much about. Tats Nagashima and Seijiro Udo who handled nearly all of the rock n' roll promotions in Japan. They were referred to as Tats (pronounced Tots) and Udo. There wasn't anything they couldn't or wouldn't do for you. Dylan was to perform three days at Nippon Budokan Hall in Tokyo beginning February 20th, three days in Osaka and then return to Tokyo for five more concerts at "The Budokan" as it was called.  The date was February 17th. I needed to rest for the next twenty-four hours and then take in some of Tokyo. But right now a bed was foremost in my mind and we couldn't get to the New Otani Hotel quickly enough.