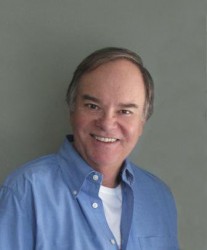 By Steve Kowch

June 23rd, 2015
It was only a matter of time before radio stations in Canada would follow the lead of 600 American broadcasters who use the new technology known as Voltair to boost PPM rating results. Sources tell me that four of the biggest radio groups in Canada secretly used Voltair between March and the end of May of this year on some of their radio stations to boost their 2015 Spring PPM rating results.
"It definitely impacted the stations using Voltair," one radio source told me. "Evanov Communications, Corus, Newcap and Bell tested the technology. Newcap had Voltair on most of their stations. Bell tested it out on one of their AM stations."
The radio stations in Canada equipped with Voltair had major variances in the ratings and that caught the attention of Numeris that runs the PPM ratings system in Canada. Numeris asked broadcasters to turn off Voltair until the middle of August so that it can conduct a full test on the technology. All broadcast companies in Canada agreed to respect the 60 day moratorium on the use of Voltair.
Broadcasters in Canada and south of the border are very tight lipped about using Voltair and how it impacts on their ratings. Each radio station has a distinct watermark code or tone that is transmitted to Personal People Meters carried by radio listeners who agree to participate in the ratings process by Numeris in Canada and Nielsen in the United States.
However, ratings can be negatively impacted when those tones or codes aren't picked up by the PPM units, creating a digital impression that no one is listening to that station until the tones or codes can be picked up by the meter again.
Look at the red and green bar graph from Harker Research in Raleigh, NC at the top of the page. Red is from PPM readings in 2014 before Voltair was installed in an unidentified American radio station and the green bars represents what happened when Voltair was installed in 2015 and boosted the level of the tones or codes to increase detection by the Personal People Meter used to determine what radio station the person carrying the meter is listening to.
"The graph tells the story," says Richard Harker. "Listenership significantly increased after the station installed Voltair, not by a little but a lot. Each average minute in the chosen quarter-hour rose. Much of the growth was fueled by fewer zero listener minutes."
"The 2014 shows had large gaps with zero listeners that might last for three or more minutes at a time (the red bars in the graph) The 2015 shows with Voltair still had occasional zeros, but they were fewer in number as well as shorter in duration (the green bars in the graph)," wrote Harker.
"This is a very sensitive issue because many broadcasters believe we have been using a less than perfect technology to date," says our source. "Voltair seems to be great technology. Voltair seems to almost purify those tones or codes to make it easier to be captured by the Personal People Meters. Great news for radio if true. Needs to be embraced publicly once Numeris releases its findings. I am expecting to see positive results from Numeris testing. It will create a level playing field when Numeris takes a position. Then all broadcasters can decide what to do."
Read More HERE
Steve Kowch ran two of Canada's largest newstalk radio stations in Montreal and Toronto for more than 14 years. He was National Director of NewsTalk Radio Programming for Astral Media. He was a professor at two of Toronto's leading broadcast schools and is the author of  99 Things You Wish You Knew Before Making It BIG In Media  Today Steve is Canada's leading media coach at kowchmedia helping emerging radio talent chase their dream to become great broadcasters.
Contact Steve at 647-521-6397 or email [email protected]