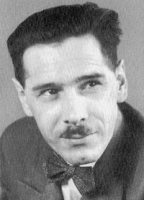 Award-winning pioneer radio and television broadcaster Glen Robitaille died today (june 21) in Kamloops at age 97.
He began his career as a transmitter operator, becoming a studio operator and announcer at CKWX Vancouver from 1934-42 before engineering the installation of numerous radio stations from New Brunswick to Alberta from 1945-49.  He then became Director of Engineering for CFPL in London ON in 1949 and Technical Design Manager for the new CFPL-TV in 1952, where he stayed until retirement in 1983.
Robitaille was featured in a news item on CFJC-TV Kamloops on April 24th commemorating his broadcast achievements.  A service is tentatively scheduled for Saturday in Kamloops.