Happy Birthday to Chickenman! (Dick Orkin)
ON THIS DAY in 1892,
songwriter-composer Cole Porter was born in Peru, Indiana.

Porter's lyrics for such tunes as "Night and Day," "Begin the Beguine" and "Let's Do It" remain among the wittiest and most sophisticated in popular music, and provided grist for the broadcasting mill for decades. Cole Porter died in Santa Monica, California on October 15th, 1964, at age 72.
In 1900, choirmaster/bandleader Fred Waring was born in Tyrone Pennsylvania.  His career as orchestra/choir leader spanned 60 years, and included his strong performance as MC of his own radio & TV broadcasts.  His vocal group The Pennsylvanians were featured for 20 years on radio & in Waring's weekly TV shows 1949-54.  He also invented the famous Waring blender.  He died July 29, 1984 at age 84.

In 1915, Les Paul, one of the most influential guitarists in pop music history, was born in Waukesha, Wisconsin. With his wife Mary Ford, he had a string of hits in the late '40s and early '50s including "Mockin' Bird Hill," "How High the Moon" and "The World is Waiting for the Sunrise." Those recordings were among the earliest to use multi-tracking. Paul also designed guitars which were marketed by the Gibson company and became the favourites of pop, rock and country musicians. Paul also built the first eight-track tape recorder, which helped pioneer multitrack recording. And he invented "sound-on-sound" recording, which has since become known as overdubbing. Les Paul died of complications from pneumonia Aug. 12 2009 at the ripe old age of 94.
In 1924, Jelly-Roll Blues was recorded by blues great Jelly Roll Morton and his band for Gennett Records.

In 1934, soul singer Jackie Wilson was born in Detroit.  He scored six No. 1 songs on Billboard's R&B singles chart, while his biggest pop hit was "Night," which reached No. 4 in 1960. He was posthumously inducted into the Rock and Roll Hall of Fame in 1987. He died Jan 21, 1984 at age 49, but he'd been comatose since a massive heart attack in 1975.
In 1938, BBC-TV televised coverage of the "Trooping of the Colour" ceremony at Buckingham Palace for the first time.
In 1951, "The Doodles Weaver Show" debuted on NBC-TV as a summer replacement series, starring actress Sigourney Weaver's uncle.  For the past five years Doodles had been a member of Spike Jones and his City Slickers.

In 1958, "The Purple People Eater" by Sheb Wooley topped the singles charts and stayed there for 6 weeks.  And Johnny Mathis went to No.1 on the Billboard album chart with his 'Greatest Hits' album.
Also in 1958, Jerry Lee Lewis bought a full-page ad in Billboard Magazine to try to counteract the scandal that erupted when he wed, in his third marriage, his 13 year old cousin Myra Gale Brown. The ad didn't do much good and Lewis continued to be ostracized for another few years.
In 1959, singer Bobby Darin appeared for the first time in Las Vegas, as the opening act for comedian George Burns who was headlining at the Sahara Hotel.
In 1962, a "welcome home" night was held for the Beatles at the Cavern Club in Liverpool. They had recently returned from one of several visits to clubs in Hamburg, West Germany.

Also in 1962, a decade after charting his first hit, Because of You, singer Tony Bennett debuted in concert at Carnegie Hall in New York City.
In 1963, Barbra Streisand made her third appearance on CBS TV's "Ed Sullivan Show," singing "When the Sun Comes out." The McGuire Sisters also sang, while comedian Guy Marks and the team of Stiller & Meara supplied the laughs.
Later than same evening in 1963, singer Andy Williams appeared as the "mystery guest" on CBS-TV's panel game show "What's My Line?"
Still in 1963, The Beatles, on the last night of their tour with Roy Orbison, performed at King George's Hall, Blackburn, Lancashire. It was during this tour that Beatles fans started throwing jelly babies at them while they were on stage, after hearing on television that George Harrison enjoyed eating the candies.

In 1964, during an evening recording session Bob Dylan taped his 'Mr. Tambourine Man' at Columbia's studios in New York City.
In 1967, The Monkees kicked off a summer tour of North America and the UK  at the Hollywood Bowl in California. Ike & Tina Turner were the opening act.
In 1968, Canadian political party leaders debated policy on television for the first time (Pierre Trudeau, Robert Stanfleld, Tommy Douglas and Real Caouette).

In 1969, the Rolling Stones recruited guitarist Mick Taylor (above), formerly with John Mayall's Bluesbreakers, to replace the recently departed Brian Jones.
Also in 1969, Moby Grape officially disbanded, a year after guitarist Skip Spence left.
In 1970, Bob Dylan received an honourary doctorate of music degree from Princeton University. He was reported to be "very nervous and hesitant, and seemed appropriately out of place.  Dylan wrote the song "Day of the Locust" about the event (it was the year the locusts invaded).
In 1971, the Paul & Linda McCartney L-P "Ram" was certified as a Gold Record.

In 1972, Elvis Presley made entertainment history, performing the first of four shows at New York's Madison Square Garden that were already sellouts. No one had ever sold out four concerts there in a row.
Also in 1972, Bruce Springsteen signed a 10-album contract with Columbia Records. His first L-P, "Greetings from Asbury Park, New Jersey," appeared the following January.

In 1975, Tony Orlando & Dawn received a gold record for their hit song, He Don't Love You (Like I Love You). The million-seller was number one for three weeks (May 3-17, 1975) and one of five million-sellers for the trio.
In 1977, George Harrison divorced Patti Boyd after 11 years of marriage. Both later remarried — Boyd to Harrison's close friend Eric Clapton.
Also in 1977, the No. 1 Billboard Pop Hit was "I'm Your Boogie Man," by KC & the Sunshine Band.

In 1978, The Rolling Stones released their 14th British and 16th American studio album, "Some Girls," which would eventually sell more than 6 million copies.
In 1979, the Bee Gees went to No.1 on the Billboard singles chart with 'Love You inside Out', the group's 9th US No.1.
In 1980, comedian Richard Pryor was rushed to the hospital after suffering third-degree burns over most of his upper body. Pryor was nearly killed in an explosion while he was freebasing cocaine. Pryor was seen, ablaze, running down the street from his house before he collapsed and was rushed to the hospital. He was hospitalized for more than two months following the debacle.

In 1981, game show host Allen Ludden, best remembered for hosting TV's Password & radio's GE College Bowl, lost his battle with stomach cancer at age 63. He had married the legendary Betty White 18 years earlier.
In 1984, "Time After Time" by Cyndi Lauper topped the charts and stayed there for 2 weeks.
In 1987, the No. 1 Billboard Pop Hit was "Always," by Atlantic Starr.
Also in 1987, Jeff Beck, Jimmy Page and Duane Eddy were among those who showed up for guitarist Les Paul's 72nd birthday party at New York's Hard Rock Cafe.
In 1989, Prince released the song "Batdance."

In 1990, 25 years to the day after their father Brian and his band The Beach Boys held the No. 1 spot for "Help Me Rhonda," Carnie and Wendy Wilson's trio Wilson Phillips (with Chyna Phillips) moved into the No. 1 spot on the Billboard Hot 100 with their single "Hold On."
Also in 1990, M.C. Hammer's debut album started a record breaking 21 week stay at the top of the Billboard album chart, making it the longest uninterrupted stay at the top since the album charts started.
In 1991, TV producer Joe Hamilton, whose credits include The Carol Burnett Show, Mama's Family and The Smothers Brothers Show, the ex-husband of Ms. Burnett, died of cancer at age 62.

Also in 1991, Claudio Arrau, considered one of the best classical pianists of the century, died in Austria of complications from intestinal surgery. The native of Chile was 88. Arrau was known especially for his interpretations of Beethoven.
In 1992, entertainer Ben Vereen was critically injured when struck by a car driven by Victoria-born producer and composer David Foster near Los Angeles. Vereen was walking along the Pacific Coast Highway when he was hit. No charges were filed against Foster. Vereen had crashed his car into a tree six hours earlier but passed sobriety tests. He recovered from his injuries and resumed his career.
Also on this date in 1992, Clarence (Big) Miller, one of Canada's most acclaimed bluesmen, died in Edmonton of a heart attack. He was 69. A veteran of the Kansas City jazz scene which spawned such greats as Count Basie and Jay McShann, Miller had lived in the Alberta capital since 1970. One music expert called him "the last of the Kansas City blues shouters."

In 1993, Penticton BC's most famous contribution to Show Biz, actress Alexis Smith died of brain cancer, one day after her 72nd birthday.  After an extensive bigscreen career she guested in a number of TV movies & series, including a continuing role on Dallas.
Also on this date in 1993, the U-S Postal Service issued a 29-cent stamp honouring country music legend Hank Williams. His son, Hank Williams Jr., presided over the official unveiling in Nashville.  Others honored in the  "Legends of American Music, Rock and Roll-Rhythm and Blues" stamp collection were radio hit makers Bill Haley, Buddy Holly, Clyde McPhatter, Otis Redding, Ritchie Valens, Dinah Washington, and Elvis Presley.
In 1994, Lisa (Left Eye) Lopes of the rap group T-L-C pleaded guilty to arson after a fire gutted the 800-thousand-dollar home of her boyfriend, Atlanta Falcons receiver Andre Rison. She was fined $10,000 with five years probation. Lopes was killed in a car crash in Honduras on April 25th, 2002.
In 1995, British conductor/arranger Frank Chacksfield, whose easy-listening recordings were heard all over the radio dial in the 1950's & 60's, succumbed to Parkinson's Disease at age 81.
In 1997, Carl Perkins entered a Memphis hospital to undergo angioplasty to clear a major artery in his neck.

In 1998, the Ronettes appeared in the Supreme Court of New York to press their lawsuit against producer Phil Spector. The Ronettes, whose hits included 'Be My Baby' and 'Walking In The Rain', claimed that Spector had breached the group's 34-year-old contract by paying the members no royalties since 1963. The group went on to win the case, however the New York State Court of Appeals overturned the decision four years later.
Also in 1998, the Spice Girls teamed up with Luciano Pavarotti in Modena, Italy for their first appearance since announcing the departure of Geri "Ginger Spice" Halliwell. The televised charity songfest "Pavarotti and Friends" was directed by Spike Lee and co-starred pop performers Celine Dion and Stevie Wonder. Proceeds benefited poor children in Liberia.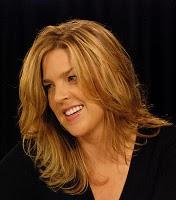 In 2000, Kenny G, Diana Krall (above), and Joe Sample featuring Lalah Hathaway were big winners at the Billboard/BET On Jazz Awards, presented at the BET On Jazz Studios in Washington, D.C. Awards included Kenny G, for contemporary jazz artist; Krall's "When I Look In Your Eyes," mainstream jazz album; Sample's "The Song Lives On," for contemporary jazz vocal album.
Also in 2000, Boyz II Men released to radio stations "Pass You By," their first new single in more than three years.
Still in 2000, Chilliwack's CHWK AM1270 received approval to flip to FM. It has since evolved through several failed formats into the current KISS FM at 104.9. 

In 2002, it was announced that Rolling Stone Mick Jagger would knighted by the Queen the following December for his 'services to music.' Critics of Jagger's lifestyle bemoaned this 'debasement of knighthood.'
In 2004, Barbara Whiting, daughter of songwriter Richard Whiting and the younger sister of singer Margaret Whiting, lost a lengthy battle with cancer at age 73.


She had the lead in the 1948-50 run of CBS Radio's Junior Miss. The two sisters were co-starred in an early-TV summer replacement for I Love Lucy titled Those Whiting Girls.
In 2005, John Fogerty of Creedence Clearwater Revival fame entered the Songwriter's Hall of Fame. Other inductees included Isaac Hayes, Steve Cropper, Bill Withers and David Porter.
In 2006, Tom Petty and the Heartbreakers' Highway Companions North American Tour got underway in Charlotte, NC, in celebration of the band's 30th anniversary. Stevie Nicks was a supporting act on the first eight shows.
In 2007, George Michael became the first music artist to perform at the new Wembley Stadium in London when he played the first of two shows at the venue during his '25 Live Tour'.
In 2009, the U.S. Librarian of Congress announced the year's selection of 25 culturally significant recordings to be preserved in the National Recording Registry. The list included "Tom Dooley" by the Kingston Trio, "Rumble" by Link Wray, and "My Generation" by The Who.

Also in 2009, Green Day was the musical guest on NBC-TV's Last Call With Carson Daly for the first of four consecutive nights.
In 2011, Tennessee's Bonnaroo Music Festival celebrated its tenth anniversary with a line-up that featured Gregg Allman, Buffalo Springfield (featuring original members Stephen Stills, Neil Young, Richie Furay plus Rick Rosas and Joe Vitale) and Robert Plant & Band Of Joy.
In 2012, Jack Paar's daughter Randy Paar died after falling off the platform at New York's Grand Central Station and hitting her head on the rails. She was a successful attorney aged 63.  As a child she had appeared several times and was referenced frequently on her father's late night NBC-TV show (1957-62).
Today's Birthdays:
Retired broadcast journalist/media analyst Marvin Kalb (CBS, NBC) is 85.
Comedian Jackie Mason is 84.
Actor Joe Santos (Rockford Files, The Sopranos) is 84.
Radio actor/producer Dick Orkin (Chickenman, Tooth Fairy) is 82.
Basketball TV commentator Dick Vitale is 76.
Keyboardist Jon Lord of Deep Purple and Whitesnake is 74.
Actor Kelly Connell (Picket Fences) is 59.
Edmonton-born, Burnaby-raised actor Michael J. Fox (The Good Wife, Spin City, Family Ties) is 54.
Writer-producer Aaron Sorkin (The Newsroom, West Wing, Sports Night) is 54.
Actor Johnny Depp (21 Jump Street) is 52.
Toronto-born actress Gloria Reuben (ER, Raising the Bar, The Agency) is 51.
Jazz musician Wayman Tisdale is 51.
Actress Tamela J. Mann (Meet the Browns) is 49.
Bassist Dean Felber of Hootie and the Blowfish is 48.
Bassist Dean Dinning (Toad the Wet Sprocket) is 48.
Actor Josh Hamilton (Third Watch) is 46.
Actor Nick Kiriazis (Sunset Beach) is 46.
Musician Ed Simons of the Chemical Brothers is 45.
Actress Keesha Sharp (Are We There Yet, Girlfriends) is 42.
Actor Federico Dordei (2 Broke Girls) is 40.
Actress Ewa Da Cruz (As the World Turns) is 38.
Actor Brian Patrick Wade (Generation Kill) is 37.
Actress Michaela Conlin (Bones) is 37.
Montreal-born actor Andrew W. Walker (Sabrina The Teenage Witch, Maybe It's Me) is 36.
Actress Natalie Portman (Sesame Street, The Simpsons) is 34.
Actress Caroline D'Amore (The Clinic) is 31.
Mississauga Ont.-born Adamo Ruggiero (Degrassi: the Next Generation) is 29.
Actress Whitney Hoy (Mistresses) is 28.
Actress Mae Whitman (Parenthood, In Treatment, Arrested Development) is 27.
Actress Logan Browning (Hit the Floor, Meet the Browns) is 26.
Actor Lucien Laviscount (Coronation Street) is 23.
Actress Danielle Chuchran (Little House on the Prairie 2005) is 22.
Chart Toppers – June 9
1950
My Foolish Heart – The Gordon Jenkins Orchestra (vocal: Eileen Wilson)
Bewitched – The Bill Snyder Orchestra
The Third Man Theme – The Guy Lombardo Orchestra
Birmingham Bounce – Red Foley
1959
Dream Lover – Bobby Darin
Personality – Lloyd Price
Kookie Kookie (Lend Me Your Comb) – Edward Byrnes & Connie Stevens
The Battle of New Orleans – Johnny Horton
1968
Mrs. Robinson – Simon & Garfunkel
Tighten Up – Archie Bell & The Drells
This Guy's in Love with You – Herb Alpert
Honey – Bobby Goldsboro
1977
Sir Duke – Stevie Wonder
I'm Your Boogie Man – KC & The Sunshine Band
Dreams – Fleetwood Mac
Luckenbach, Texas (Back to the Basics of Love) – Waylon Jennings
1986
Live to Tell – Madonna
On My Own – Patti LaBelle & Michael McDonald
I Can't Wait – Nu Shooz
Happy, Happy Birthday Baby – Ronnie Milsap
1995
Have You Ever Really Loved a Woman? – Bryan Adams
I'll Be There for You/You're All I Need to Get By – Method Man featuring Mary J. Blige
Total Eclipse of the Heart – Nicki French
Summer's Comin' – Clint Black
2004
The Reason – Hoobastank
Burn – Usher
Naughty Girl – Beyoncé Knowles
Redneck Woman – Gretchen Wilson