You may remember a plea from Tara Gostelow of CFJC-TV in Kamloops, for any information about Glen Robitaille, a Kamloops resident in his late 90's who is believed to be Canada's oldest surviving radio broadcaster.  Glen was a staff announcer/operator at CKWX Vancouver from 1934 to 1942, but shortly thereafter turned to the engineering side of the business exclusively.   Thanks to everyone who may have contacted Tara, and other resources, she has completed her video story, and it aired Friday night at 5 pm on CFJC-TV.  

Tara advises the 5 pm News is posted on the station website and is available on demand.
Glen's story is also now posted on YouTube, accessed through this link.
https://www.youtube.com/watch?v=cEfftNbcekE&feature=youtu.be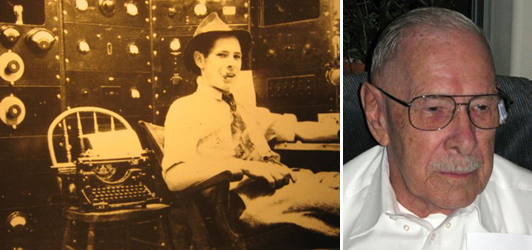 .