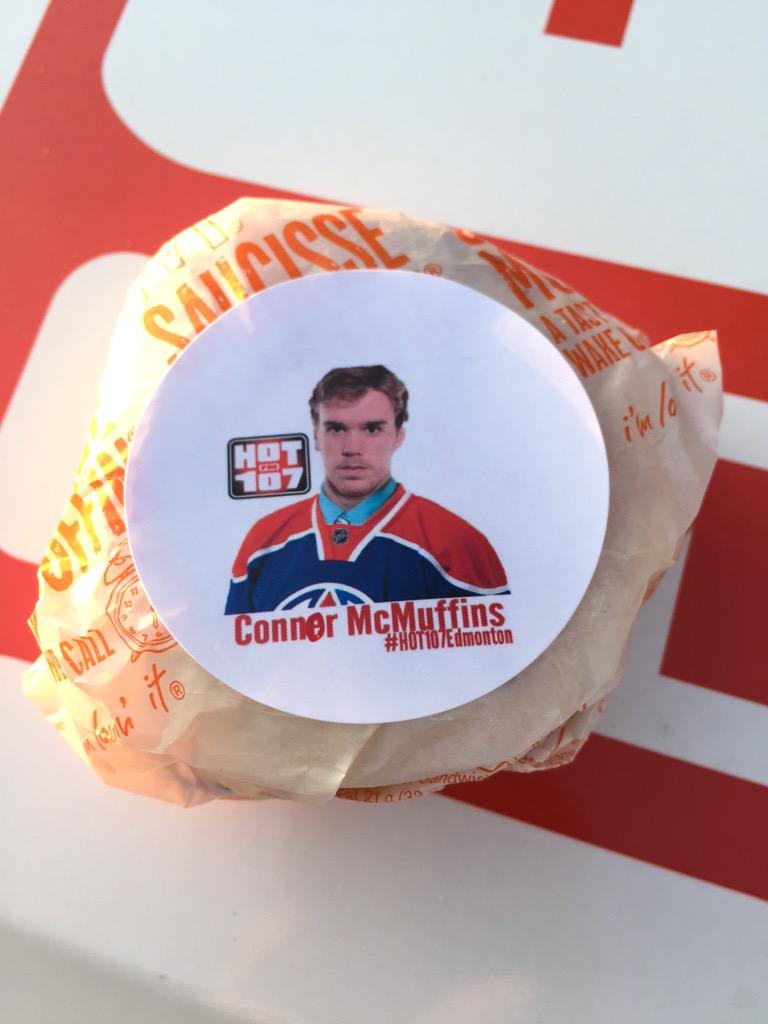 April 20, 2015
While 13 other cities may still be in mourning over the results of Saturday's 2015 NHL Draft Lottery, the No. 1-pick-winning city of Edmonton is more than a little giddy.
How big is the Connor McDavid hype in Edmonton?
Delicious breakfast sandwich big.
Edmonton FM radio station Hot 107 handed out free "Connor McMuffins" Monday morning in celebration, continuing this spring's link between the Golden Arches and popular hockey stories.
Although the Connor McMuffin looks suspiciously unofficial, the seed for a marketing windfall has been planted.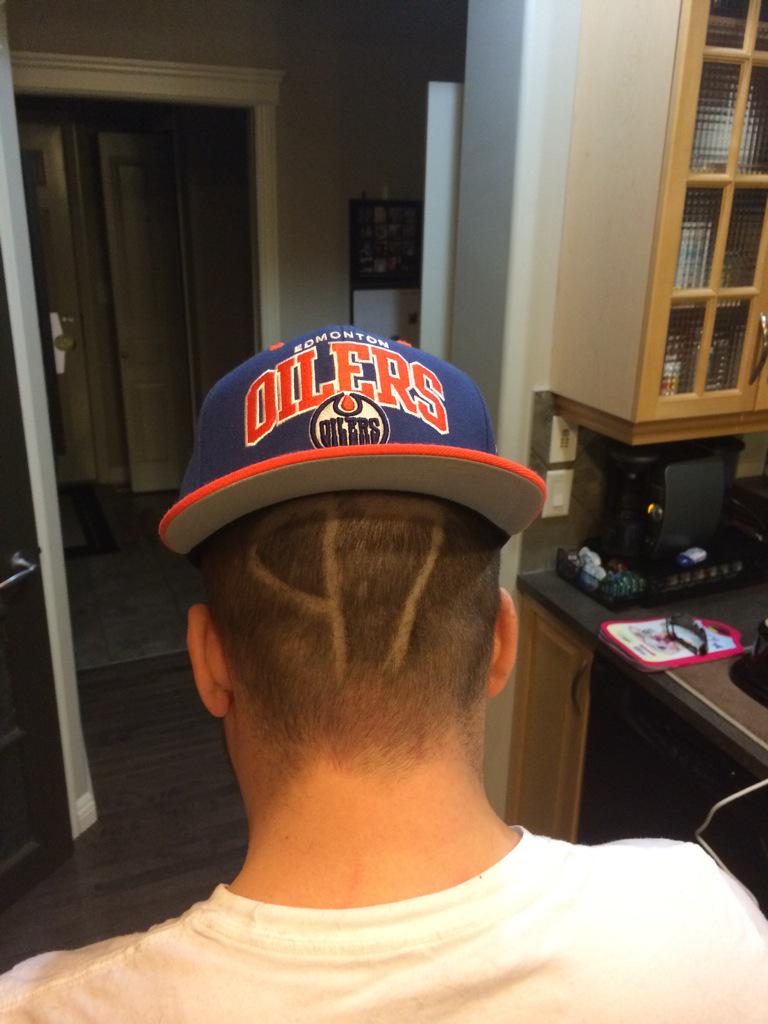 Things got a little out of hand at the #McWasted Party!
@cmcdavid97 #goilers #NHLDraftLottery @hallsy04 @ebs_14