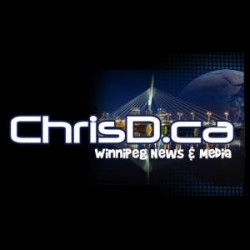 April 20, 2015
TORONTO — So is it "q" or "Q"?
Last week, CBC announced the new Shad-hosted version of its arts and culture radio program "Q" was getting a little makeover.
The show would keep its name but would be branded with a lower-case "q."
But the public broadcaster clarified its position Monday as the new show launched.
The CBC now says the show's logo will use a small "q" but for "clarity and readability," the program will otherwise be referred to with an upper-case "Q" in written communication.
Shad, the Vancouver rapper born Shadrach Kabango, kicked off his first show with performances by Bahamas and Tanya Tagaq and an interview with comedian Marc Maron.
The rebrand was viewed as another step by the CBC to distance itself from disgraced former "Q" host Jian Ghomeshi.
Ghomeshi was fired in October amid sexual assault charges. He faces seven counts of sexual assault and one of overcoming resistance by choking, but his lawyer has said he will plead not guilty to all charges.