By Henry Hanks & Todd Leopold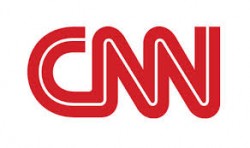 April 15, 2015
(CNN)Percy Sledge, the R&B belter whose biggest hit, "When a Man Loves a Woman," became a cornerstone of soul music, died Tuesday. He was 73.
Sledge died in Baton Rouge, Louisiana, said Stephanie Price of the East Baton Rouge Parish Coroner's Office. Sledge died of natural causes, said East Baton Rouge Parish Coroner Dr. William Clark. He had been in hospice care for cancer, Clark added.
In a career that started in the 1960s, Sledge had a number of hits, including "Take Time to Know Her," "Warm and Tender Love" and "It Tears Me Up" among them.
But his first and biggest hit, "When a Man Loves a Woman," towered over them all.
Over a mournful, slowly rising instrumental track provided by organist Spooner Oldham, drummer Roger Hawkins and guitarist Marlin Greene — key musicians of what became the Muscle Shoals sound, heard on countless soul records — Sledge crooned, pleaded and roared his way through the tune. It came directly from the heart: Originally called "Why Did You Leave Me Baby," he'd written it about a former girlfriend, drawing from a tune that he used to sing to himself as a child.
"I hummed it all my life, even when I was picking and chopping cotton in the fields," the Alabama-born singer told the Rock and Roll Hall of Fame.
At the time, Sledge was working as a hospital orderly, picking up gigs at night with a group called the Esquires Combo. In a fit of generosity, he gave the songwriting credit for "Woman" to two of the Esquires, Calvin Lewis and Andrew Wright, who had helped him with a few chords.
Percy Sledge belts out a vocal at his Rock and Roll Hall of Fame ceremony in 2005.
The song was recorded on February 17, 1966, in Sheffield, Alabama. Atlantic Records picked it up and wanted to redo the slightly out-of-tune horns, but the original version ended up being released.
It hit No. 1 on May 28, 1966.
READ MORE  HERE  AT THE CNN WEBSITE