ON THIS DAY in 1909
actor Olan Soule was born in La Harpe Illinois.  For 11 years he starred on CBS Radio's daytime drama "Bachelor's Children" and for 9 years played the male lead characters in radio plays presented on "First Nighter."   Later he made upwards of 200 guest appearances in TV series such as Dragnet, Wanted: Dead or Alive, Alfred Hitchcock Presents, Have Gun Will Travel, Andy Griffith Show, Perry Mason, Petticoat Junction & Bonanza.  His career covered seven decades. He died of lung cancer Feb. 1 1994 at age 84.


In 1914, actor Jim Boles was born in Lubbock Texas.  He began in radio, playing a variety of roles, including Doc Long on the New York run of ' I Love a Mystery' (alongside Tony Randall.)  On TV he was a regular on 'Capt. Video and His Video Rangers,' played Joe on 'One Man's Family', and was repeatedly cast in 'Inner Sanctum,' the 'Alfred Hitchcock Hour' & 'Little House on the Prairie.' He died May 26 1977 of cardiac arrest at age 63.
In 1915, Broadway giant Zero Mostel was born Samuel Joel Mostel in Brooklyn. Besides his memorable stage performances he found time for a handful of TV commitments, including 650 appearances on the PBS series for youth, The Electric Company. He died after a heart attack Sep 8, 1977 at age 62.
In 1922, KHQ Spokane, Washington, which for most of the 20th century was heard at 590 khz, began broadcasting.

In 1928, actress Bettye Ackerman was born in Cottageville SC.  Best remembered as Dr. Maggie Graham on TV's Ben Casey MD (above), she died Nov. 1 2006 at age 78, suffering from Alzheimer's Disease & stroke complications.
In 1929, Montreal-born Wilfrid Pelletier became a regular conductor at the Metropolitan Opera in New York, a position he held until 1950.  While with the Met, Pelletier conceived the idea of a radio program called "Metropolitan Opera Auditions of the Air," a talent contest for young singers.
In 1930, Ted Lewis and his orchestra recorded On the Sunny Side of the Street for Columbia Records. Mr. Lewis was heard as the featured vocalist as well, on the tune that has been recorded hundreds of times and is an American music standard.
in 1940, the first televised basketball game was shown — over W2XBS in New York City — from Madison Square Garden. The game featured Fordham University and the University of Pittsburgh. Pitt won, 50-37.
In 1942, 
 Brian Jones, guitarist with the Rolling Stones, was born in Cheltenham, England. Jones began playing with Alexis Korner's Blues Incorporated in the early 1960's, and it was there that he met Mick Jagger and Keith Richards. The three began to play on their own and by 1962 were calling themselves the Rolling Stones, after a Muddy Waters song.  In June 1969, Brian Jones announced he was leaving the group because of musical differences.  He said he was going to form his own band, but less than a month later was found dead in the swimming pool at his home, at age 27.  The coroner's verdict — death by misadventure.
Also in 1942, "Moonlight Cocktail" by Glenn Miller hit #1 for 10 weeks on Billboard's pop music chart.
In 1950, Kay Starr was at the Capitol Tower in Hollywood to record one of her signature songs & a Top Five single, "Bonaparte's Retreat."
In 1957, The Bobbettes recorded their only Top 10 hit "Mr. Lee."

In 1959, Cash Box magazine, a trade publication for the music/radio industry, began using a red "bullet" on its record charts to indicate those tracks that have the strongest upward movement each week. The phrase, "Number one with a bullet," designates those hits that have reached the pinnacle of statistical chartdom.
In 1960, Canadian-born actor Jonathan Hale, who played J. C Dithers in the Blondie movies, and almost 200 other film & TV roles, killed himself at 68, despondent over personal problems.
In 1963, in Hollywood, Sam Cooke was at RCA Victor studios in Hollywood to record a future Top 10 hit "Another Saturday Night."
In 1964, the UK singing team Peter & Gordon released the future chart topper "A World Without Love." It was just one of two #1 hits written by Lennon & McCartney that was recorded by an artist other The Beatles. (The other was Elton John's "Lucy In The Sky With Diamonds.")

In 1966, the Cavern Club, the Liverpool nightspot where the Beatles began their climb to fame, was closed because of mounting debts. The next day, dozens of people protested at the club in hopes of keeping it open.
In 1967, the No. 1 Billboard Pop Hit was "Ruby Tuesday" by The Rolling Stones. The song was released as the B side to the single "Let's Spend the Night Together." Most American radio stations played "Ruby Tuesday" because the other song was so blatantly sexual.
In 1968, Frankie Lymon, who fronted the 1950's group the Teenagers died of a heroin overdose at his mother's house in New York City.  He was 25.  Lymon was just 13 in 1955 when he and the Teenagers sold two-million copies of "Why Do Fools Fall in Love." But two years later the group had ceased to exist.
Also in 1968, actress/singer Juanita Hall died from diabetes complications at age 66.  Best remembered as Bloody Mary in the movie South Pacific, she was a regular in early TV's Captain Billy's Mississippi Music Hall, and guested on The Ed Sullivan Show 5 times.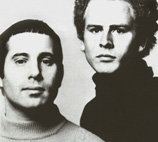 In 1970, "Bridge Over Troubled Water" by Simon & Garfunkel topped the charts and stayed there for 6 weeks.
Also in 1970, Led Zeppelin played a gig in Copenhagen as 'The Nobs', after Eva Von Zeppelin, a relative of the airship designer, threatened to sue if the family name was used when they performed in Denmark.
In 1971, Johnny Cash was Ralph Edwards' featured guest/victim on NBC-TV's "This Is Your Life."
In 1973, character actor Cecil Kellaway died of arteriosclerosis at age 78. For 45 years he was cast in film parts calling for a twinkling, silver-haired leprechaun, including guest roles on TV's Adventures in Paradise, Bewitched, Ben Casey MD, Twilight Zone, Studio One, Schlitz Playhouse, Disneyland, etc.
In 1974, singer-songwriter Bobby Bloom shot himself to death in West Hollywood, California at age 28.  He was a one-hit wonder with 1970's "Montego Bay."
Also this day in 1974, the No. 1 Billboard Pop Hit was "Seasons in the Sun" by Vancouver'sTerry Jacks.
In 1976, "Theme From S.W.A.T." by the Rhythm Heritage became the first TV theme song to reach #1 on the Billboard Hot 100.

In 1977, comic actor Eddie Anderson, forever memorable as Jack Benny's wisecracking butler Rochester on radio & TV, died of heart problems at age 71.
In 1978, Korean-American actor Philip Ahn died following surgery at age 72. His film career playing largely Japanese & Chinese roles spanned 40 years, 25 of those in TV.   His last major role was playing Master Kan on the Kung Fu series.
In 1979, Mr. Ed, TV's talking horse, died. Or at least the horse that posed for still pictures as Mr. Ed died in Oklahoma.  Bamboo Harvester, the actual horse TV turned into the fictional talking horse Mr. Ed, had died without publicity in 1970.
Also in 1979, the music special "John Denver And The Ladies," with Tina Turner and Cheryl Ladd as guests, aired in prime time on ABC-TV".
Still in 1979, the Allman Brothers Band released a reunion L-P called "Enlightened Rogues." The band hadn't played together in two years.
In 1981, "I Love a Rainy Night" by Eddie Rabbitt topped the charts and stayed there for 2 weeks.
In 1983, 
 M*A*S*H became the most watched television program in history, as the final original episode of the fictitious, but uncommonly real, 4077th M*A*S*H (Mobile Army Surgical Hospital) unit of the Korean conflict aired for 2 1/2 hours on CBS.  An estimated 125-million people in the U.S. tuned in, producing a 60.3 rating and an incredible 77 percent share.
In 1984, singer Michael Jackson won a record eight Grammy Awards at the presentation ceremony in Los Angeles, including Album of the Year for "Thriller." But he lost the best song award to "Every Breath You Take," written by Sting for The Police.
Also this date in 1984, Joseph Canzano, lead singer of the 1960's pop group the Duprees, died at age 40.  He was billed as Joey Vann with the Duprees, best known for their 1962 hits "You Belong to Me" and "My Own True Love."
In 1985, David Byron, lead singer of the British hard rock band Uriah Heep, died after a heart attack at age 38.

In 1985, soap opera actress Charita Bauer, who for an incredible 34 years played the part of Bertha "Bert" Bauer on "The Guiding Light" on radio (1950-56) & TV (1952-84), died of complications from diabetes at age 62.
In 1986, the British pop duo Wham! announced they were breaking up.  George Michael and Andrew Ridgeley said they were going their separate ways after selling more than 30-million copies of such hits as "Wake Me Up Before You Go-Go," "Careless Whisper" and "Edge of Heaven."
Also on this date in 1986, Yoko Ono's disastrous "Starpeace" tour opened in Brussels. Only 300 of the 12-hundred opening-night seats were filled. Most of the dates on the North American leg of the tour were cancelled.
Still on this date in 1986, Barbara Mandrell played the Universal Amphitheatre in Los Angeles, her first appearance since suffering serious injuries in a car crash in 1984.

In 1987, Hank Snow, Wilf Carter (pictured) and Tommy Hunter were among the first seven people inducted into the Canadian country music hall of fame at a ceremony in Edmonton.
In 1988, k.d. Lang performed at the closing ceremonies for the 1988 Winter Olympic Games in Calgary.
In 1989, Sebastian Bach, the Toronto-born lead singer of the heavy metal band Skid Row, spent the night in jail in Hampton, Virginia for using abusive and violent language on stage. He was released after paying a 35-dollar fine.
Also this day in 1989, a memo by Bryant Gumbel (below), knocking his fellow NBC staffer and Today Show weatherman Willard Scott, was leaked to the press.

In 1990, Paul McCartney returned to Japan for the first time since he was expelled for marijuana possession 10 years earlier. He began his stay with an anti-drug news conference, then played six concerts.
In 1991, the Record Plant, one of the music industry's leading studios for more than two decades, closed in Los Angeles. The owners, the Chrysalis Group, said it was too expensive to maintain.  Among the rock standards recorded at the Record Plant were the Eagles' "Hotel California" and Fleetwood Mac's "Rumours."
In 1992, country singer/songwriter Travis Tritt became a member of the Grand Ole Opry.
In 1993, the original Seekers performed together for the first time in 25 years, as they opened a sold-out reunion tour of Australia.
In 1994, Canadian singer Celine Dion made her New York debut at Town Hall.  Reviews were mixed. New York Newsday reviewer Elisabeth Vincentelli described Dion as "a classy, upscale alternative for people who think of Mariah Carey as a shopping mall superstar." The New York Times' Stephen Holden was less kind, dismissing Dion's songs as "the kind of generic pop anthems that win international song competitions and that Olympic athletes use to accompany their routines."

In 1996, Canadian singer Alanis Morissette won four major Grammy Awards, including album of the year and rock album of the year for "Jagged Little Pill."  Canadians picked up a total of 11 Grammys, including two by Joni Mitchell for her album "Turbulent Indigo."  Faith Hill won the best country album Grammy for "The Woman In Me."
Also in 1996, singer/drummer Phil Collins left the band Genesis to launch his solo career.
In 1997, Marion (Suge) Knight, the head of Death Row Records, was sentenced in Los Angeles to nine years in prison for violating his parole on a 1992 assault conviction.  Knight was involved in a fight at the M-G-M Grand Hotel in Las Vegas in September, 1996 in which a group of assailants, including rapper Tupac Shakur, pummelled a suspected gang member. Shakur was fatally wounded a few hours later as he sat in a car driven by Knight.
In 1998, Celine Dion's My Heart Will Go On hit #1 in the U.S. It was the tippy-top chart-topper for two weeks.
In 2000, The Pretenders played a concert in their hometown of Akron, Ohio, for the first time.
Also this day in 2000, Celine Dion filed a lawsuit in Los Angeles Superior Court against the "National Enquirer". The legal papers claimed an "intentional infliction of emotion distress, invasion of privacy, and unfair business practices." The headline that triggered the suit was "Celine: I'm Pregnant With Twins".

In 2002, soap opera actress Mary Stuart, who had starred in "Search for Tomorrow" for some 35 years, died in New York, laid low by a stroke at age 75.
Also in 2002, it was announced that John Madden would be replacing Dennis Miller as analyst on ABC-TV's "Monday Night Football." Madden signed a four-year $20 million deal with ABC Sports.
In 2003 at 6:00 p.m., CJZZ-FM Winnipeg signed on as Cool FM, fulfilling a lifelong dream of Izzy Asper to own a jazz station. Sadly Asper died 7 months later, and under Corus ownership CJZZ became CJGV-FM Groove FM on November 5, 2007.
In 2005, opening arguments began in Michael Jackson's child molestation trial. He was later acquitted.
Also in 2005, Chris Curtis (whose real name was Christopher Crummey), drummer with the Searchers at the height of the British band's fame in the 1960's, died after a long illness at his home in Liverpool at age 63. The Searchers scored international hits with "Needles and Pins," "Sugar and Spice," and "Don't Throw Your Love Away."

In 2006, Jim (J.J.) Johnston became General Manager of the Corus group of stations in Vancouver, CHMJ-AM, CKNW-AM, CFOX-FM and CFMI-FM.  He had previously been GM of Corus Radio in Toronto, and after 4.5 years here he headed east again in July 2010.
In 2007, 42 years after its formation the band The Doors was inducted into the Hollywood Walk Of Fame. Two of the three surviving members, guitarist Robby Krieger and keyboardist Ray Manzarek were on hand.
In 2008, Mike Smith, singer and keyboardist for British Invasion group the Dave Clark Five, died at age 64 after a bout with pneumonia. His passing came just 11 days before the DC5 were inducted into the Rock and Roll Hall of Fame. The band, which broke up in the 1970s, sold more than 100 million records and recorded 23 albums.
In 2009, legendary radio broadcaster Paul Harvey died at age 90. For 57 years his 15 minute noon-hour News & Comment was a 6-days-a-week feature of ABC Radio, with an audience of 24 million tuned in at its peak.  The popular history/mystery feature 'The Rest of the Story' began in 1976. Both features ended at his death.

In 2010, Neil Young was a surprise performer at the closing ceremonies of the Vancouver Winter Olympics. He sang "Long May You Run" as the Olympic flame was extinguished. Hometown band Nickelback, along with Avril Lavigne and Alanis Morissette, also performed before some 60,000 fans.
On this day in 2014, former Pearl Jam accountant, Rickey Charles Goodrich admitted in court that he stole over $380,000 over a four-year period as chief financial officer for the group's management company. Goodrich was sentenced to 14 months in prison.
Today's Birthdays:
Actor Gavin MacLeod (The Love Boat, The Mary Tyler Moore Show) is 84.
Vancouver-born actor/broadcaster Don Francks (La Femme Nikita, Puppets who Kill, Inspector Gadget) is 83.
Toronto-born writer/director Sidney J. Furie (Petrocelli) is 82.
Actor Frank Bonner (WKRP in Cincinnati) is 73.
Actor Richard Romanus (The Sopranos, Strike Force) is 72.
Actress Kelly Bishop (Mercy, Gilmore Girls) is 71.
Actress Stephanie Beacham (Bad Girls, Beverly Hills 90210, The Colbys) is 68.
Singer-actress Bernadette Peters (Carol Burnett Show, Martian Chronicles) is 67.
Actress Mercedes Ruehl (Frasier, Widows) is 67.
Actor Rick Lohman (Search For Tomorrow, Generations) is 66.
Comedian Gilbert Gottfried is 60.
Actor John Turturro (The Bronx is Burning, Monk) is 58.
Toronto-born actress/tool girl Mag Ruffman (Road to Avonlea, Anything i Can Do, A Repair to Remember) is 58.
Singer Cindy Wilson of The B-52's is 58.
Quebec pop singer Rene Simard is 54.
Edmonton-born actress Rae Dawn Chong (Mysterious Ways, Wild Card) is 54.
Actor Barry Duffield (Spartacus: War of the Damned) is 53.
Actor Robert Sean Leonard (House MD, Falling Skies) is 46.
Singer Pat Monahan of Train is 46.
Vancouver-born actor Peter Stebbings (The Listener, Jeremiah, Traders) is 44.
Actress Tasha Smith (For Better or Worse, The Tom Show, Boston Common) is 44.
Actress Maxine Bahns (Studio 60, CSI: NY) is 44.
Actor Rory Cochrane (CSI: Miami) is 43.
Actress Ali Larter (Heroes) is 39.
Singer Jason Aldean is 38.
Actor Geoffrey Arend (Madam Secretary, Body of Proof) is 37.
Former Fox Business reporter/WCBS weekend anchor Diane Macedo is 33.
Actress Noureen Dewulf (Anger Management, HawthoRNe) is 31.
Model/actress Karolina Kurkova (The Victoria's Secret Fashion Show, FCU: Fact Checkers Unit) is 31.
Model/ reality TV star Olivia Palermo (The City) is 29.
Actress Michelle Horn (Strong Medicine, Family Law) is 28.
Actress Sarah Bolger (Once Upon a Time) is 24.
Actress Quinn Shephard (Hostages) is 20.
Actor Bobb'e J. Thompson (That's So Raven, The Tracy Morgan Show) is 19.
Chart Toppers – Feb. 28
1944
Besame Mucho – The Jimmy Dorsey Orchestra (vocal: Bob Eberly & Kitty Kallen
My Heart Tells Me – The Glen Gray Orchestra (vocal: Eugenie Baird)
Mairzy Doats – The Merry Macs
Ration Blues – Louis Jordan
1953
Till I Waltz Again with You – Teresa Brewer
Don't Let the Stars Get in Your Eyes – Perry Como
Keep It a Secret – Jo Stafford
Kaw-Liga – Hank Williams
1962
Duke of Earl – Gene Chandler
The Wanderer – Dion
Norman – Sue Thompson
Walk on By – Leroy Van Dyke
1971
One Bad Apple – The Osmonds
Mama's Pearl – The Jackson 5
Sweet Mary – Wadsworth Mansion
Help Me Make It Through the Night – Sammi Smith
1980
Crazy Little Thing Called Love – Queen
Yes, I'm Ready – Teri DeSario with K.C.
Longer – Dan Fogelberg
Years – Barbara Mandrell
1989
Straight Up – Paula Abdul
Lost in Your Eyes – Debbie Gibson
The Lover in Me – Sheena Easton
I Sang Dixie – Dwight Yoakam
1998
My Heart Will Go On (facts) – Celine Dion
3 AM – Matchbox 20
Truly Madly Deeply – Savage Garden
What If I Said – Anita Cochran with Steve Wariner
2007
Say It Right – Nelly Furtado
What Goes Around… Comes Around – Justin Timberlake
It's Not Over – Daughtry
It Just Comes Natural – George Strait