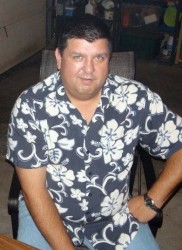 Parts One and Two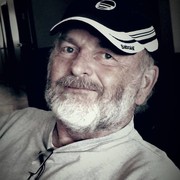 By Dennis Rimmer

.
Part One 
For veteran Saskatchewan broadcaster Dean Bear, who may now be heard world wide on LtdRadio.com, one of his most memorable radio adventures took place way back when he was 18 and just beginning his career. The story involves a snow storm, a ditch, an old Chrysler station wagon, and an election night.
Bear started out in professional radio in July of 1986, at radio CKBI in Prince Albert, Saskatchewan.  A few weeks later, a provincial election was called and Bear was assigned to do election night reports from the tiny town of Nipawin, a bit east and north of Prince Albert. 
We'll let Dean Bear pick up the story from there : " It was in late October of 1986, and there was talk of snow in the area that day. Jim Scarrow was the station manager at that time, and he told me that 'if it is too snowy, come home. Your life is more important than a few news stories. Take the news vehicle.', which was an older Chrysler station wagon that had seen enough miles already. I was driving on Highway 55 on my way to Nipawin when I ran into snow and blowing snow. I couldn't see a dang thing but kept driving, and a big truck behind me pulled out to pass. Next thing I knew, I was in the ditch, and couldn't get out. I kept on driving I'm sure the tires on that old thing probably weren't that good. I drove for about a ¼ mile in the ditch, then  somehow wrestled that beast back on the road. I kept on going but no more than 5 miles later there was no snow at all. It was just one of those freaky pockets of snow.
So, I did my reports from Nipawin and when I told my boss what happened, he said, ' That's dedication.' 
Young  Dean then said, "Thank you very much, I am taking the next three days off. "
More of Dean Bear's Saskatchewan radio story is coming soon.  
These days, Dean Bear can be heard world-wide from the air chair of internet radio outlet Ltdradio.com, but before he went interstellar, he was just another Canadian kid from a small prairie town, going to school, playing hockey and football, and watching television's "Hockey Night in Canada" most every winter Saturday evening.
This, says Dear, was when he first felt the grip of the radio bug. 
"I would sit there in front of the TV set," he told us, and would listen to Bob Cole and Bill Hewitt, (of CBC-TV fame) and I would turn down the TV sound and try to mimic being a broadcaster." 
Then, during his high school years in the small Saskatchewan town of Birch Hills, about ten minutes away from Prince Albert, Bear says he thought more and more about it.
At one point, he had even considered attending the broadcast arts program at the Northern Alberta Institute of Technology (NAIT) in Edmonton, Alberta. 
"I filled out all the enrolment forms," Bear recalls, "and had even sent them off, when my guidance counsellor at school suggested I look into something called the Prairie Broadcast Training Institute in Regina, Saskatchewan." 
So, Bear contacted the new school, was accepted, and stepped into the world of radio broadcasting in the fall of 1985.
Bear remembers that he was even given a bursary by owner Saul Jacobson to attend the school. " He must have seen something in me that I didn't even see in myself," says Bear.
And so, from September to December of 1985, Dean Bear was given a quick indoctrination into radio.  Hear him most weekends on Ltdradio.com.